The Collection of Dragons and Snakes is a World Quest that tells the story of Ema, who, on the last day of Byakuyakoku, is fussing over some library books that delinquent borrowers have yet to return. To unlock this World Quest, you must first complete The Subterranean Trials of Drake and Serpent and set your daylight settings to Evernight.
Start by heading back to the library in The Narrows. Its exact location is circled in the image below. Once you're inside, go up to the second floor to meet the afterimage of Ema, the librarian-in-question.
Related: How to complete Yachimatahime's Trial in Enkanomiya in Genshin Impact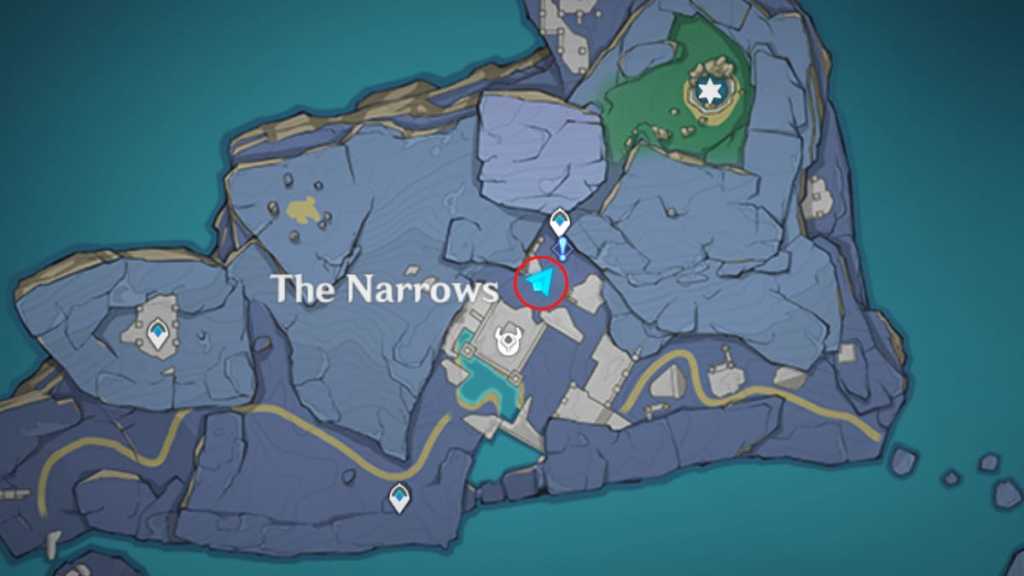 Where to Find the 5 Lost Books in Genshin Impact
Ema will ask you to collect the five missing books, which will be quite a chore. Follow our guides on how to obtain each of them:
Once you have all books, speak to Ema once again during Evernight. She'll ask you to place the library books on the shelves, which you can do by following the quest marker to the corner of the room and interacting with the nearby shelf. Doing so will unlock the Wonders of the World Achievement called "If Tokoyo Ookami Knew of This..." and reveal a portal in a painting.
How to Complete the 5 Lost Books World Quest in Genshin Impact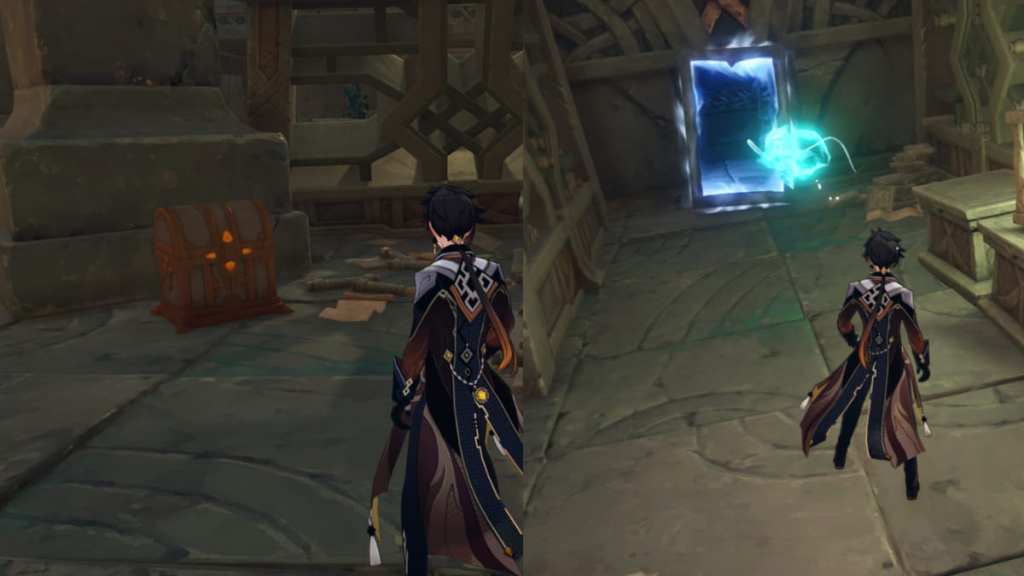 Go through the portal to enter another version of the library, this time without Ema and without exits. You need to do three things in this "opposite world."
Pick up the books from the glowing Investigate spots on the shelf, which will give you copies of the five library books to read in the Archive.

Go downstairs and open the Luxurious Chest.
Follow the Seelie on the first floor. It will lead you through the portal, back to the "real world," where you'll obtain an Exquisite Chest.
Check out our guide on How to complete the Phaethon's Syrtos World Quest in Enkanomiya in Genshin Impact, another multi-part questline filled with lore.