The Interlude Chapter: Act III - Inversion of Genesis concludes the first major storyline surrounding Sumeru, bringing closure to what happened to Scaramouche after his failure to become a god. In the quest segment called The Kabukimono's Finale, you must enter a Domain called the Reminiscent Drift, where you monitor Wanderer as he regains memories from his "past life."
Genshin Impact Reminiscent Drift Domain walkthrough – all Chest locations & puzzle solutions
Before entering the Domain, make sure to bring a battle-ready team as you will have to defeat Fatui inside. Upon entering, Wanderer will regain the first segment of his memory, and then you'll be free to explore.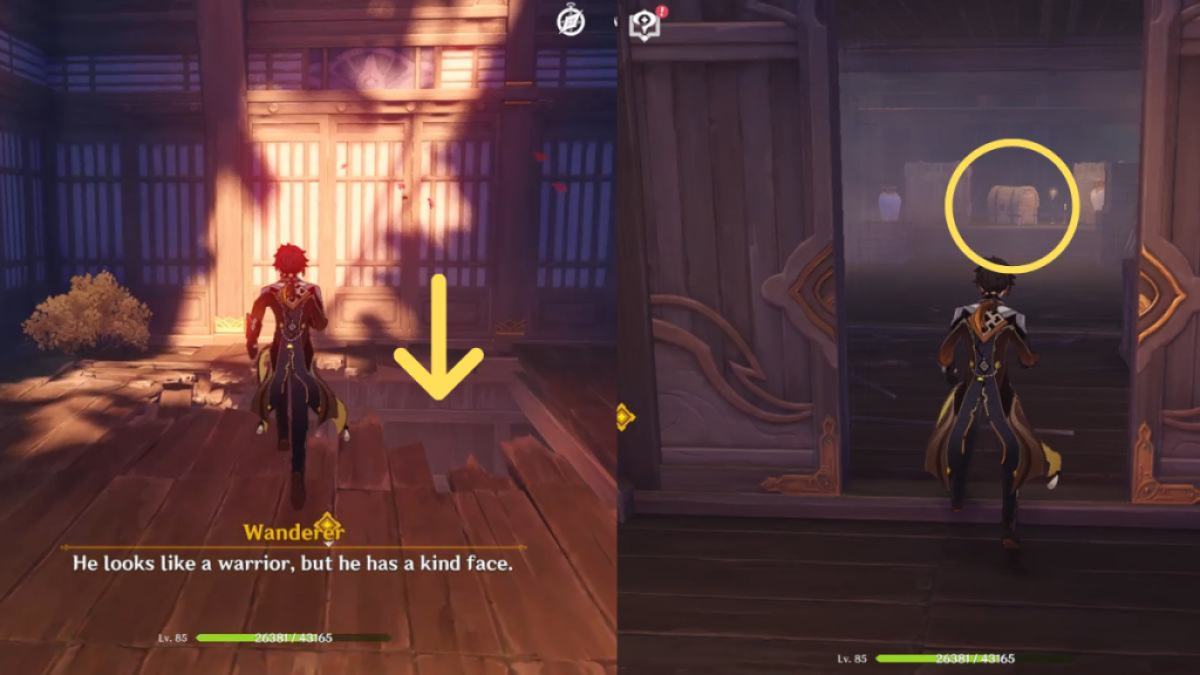 Head to the crack in the floorboards and use it to plunge one floor down. The double doors will open as soon as you approach them. Loot the Common Chest inside, then glide down to the tatami floor.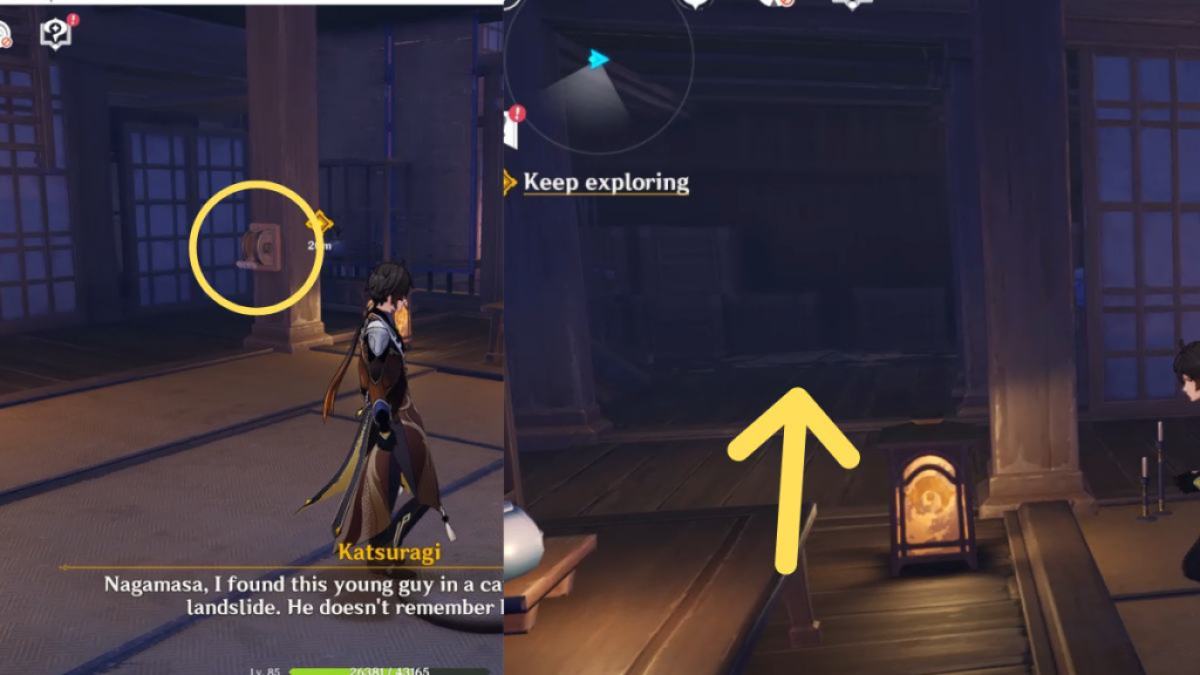 Interact with the switch on the post. Once that's done, head toward the storage room in front of the tea table, and follow the path until you enter the room flowing with Electro.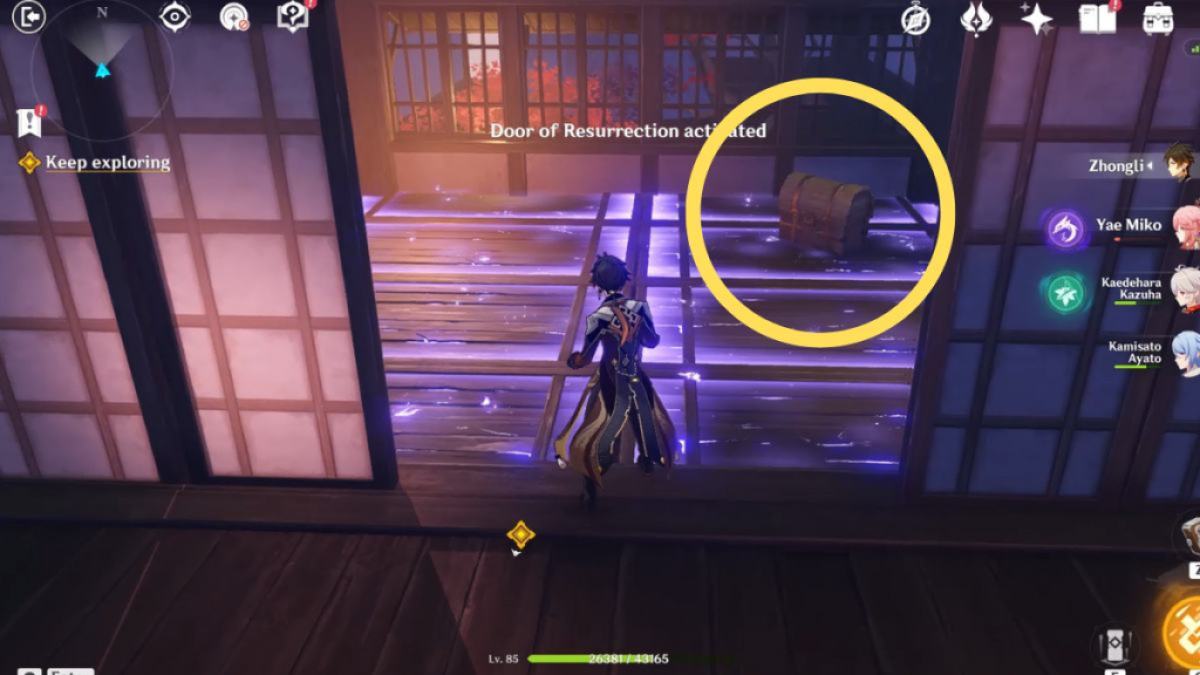 Loot the Common Chest inside and proceed toward the next room. Go down the stairs to find a dark room with a green portal. Enter the green portal to be teleported to the next segment of Wanderer's memory.
After the dialogue, you can continue exploring the Domain. Continue by going through the double doors to enter a large, empty room with another green portal. Enter the green portal to proceed.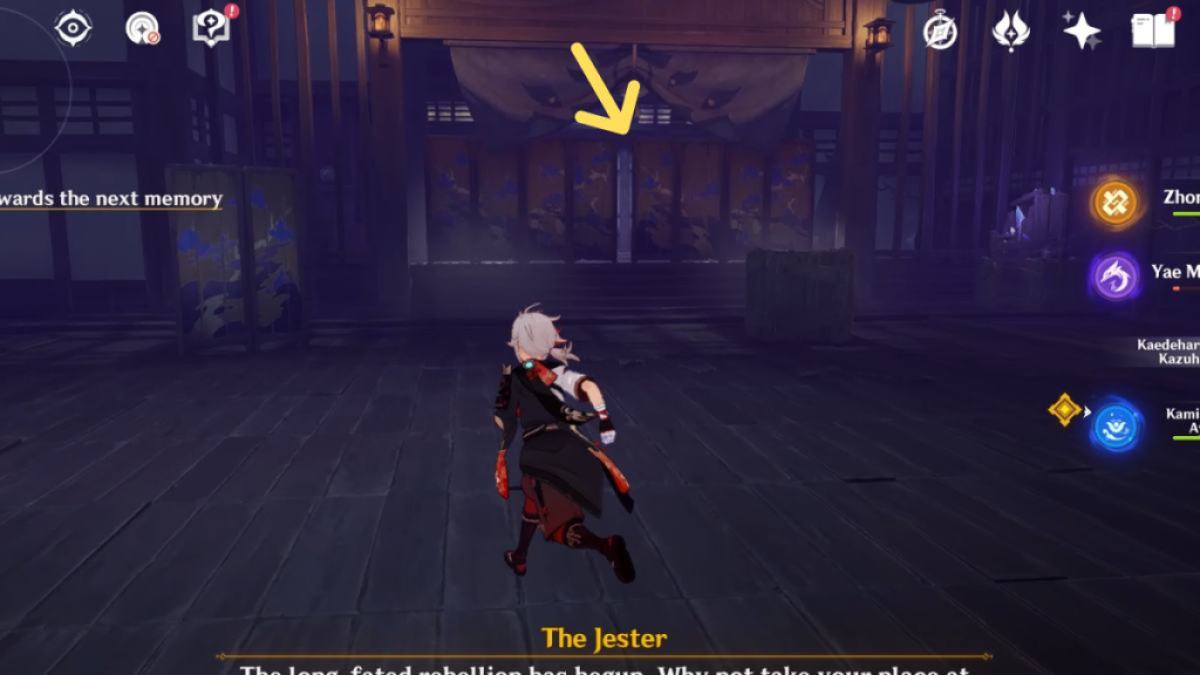 Use a heavy attack to break the folding screen blocking your path to enter a room filled with Fatui Skirmishers. Defeat them, then turn your attention toward the two folding screens in the room. Break them with a heavy attack to reveal a Common Chest.
Once you're done, proceed toward the next entrance to find a room filled with Electro, where you'll experience the Wanderer's next memory. Fatui Skirmishers will appear again. Defeat them to prompt a green portal to appear. Enter the green portal to experience the next memory. Once done, enter another green portal to prompt a cutscene to play.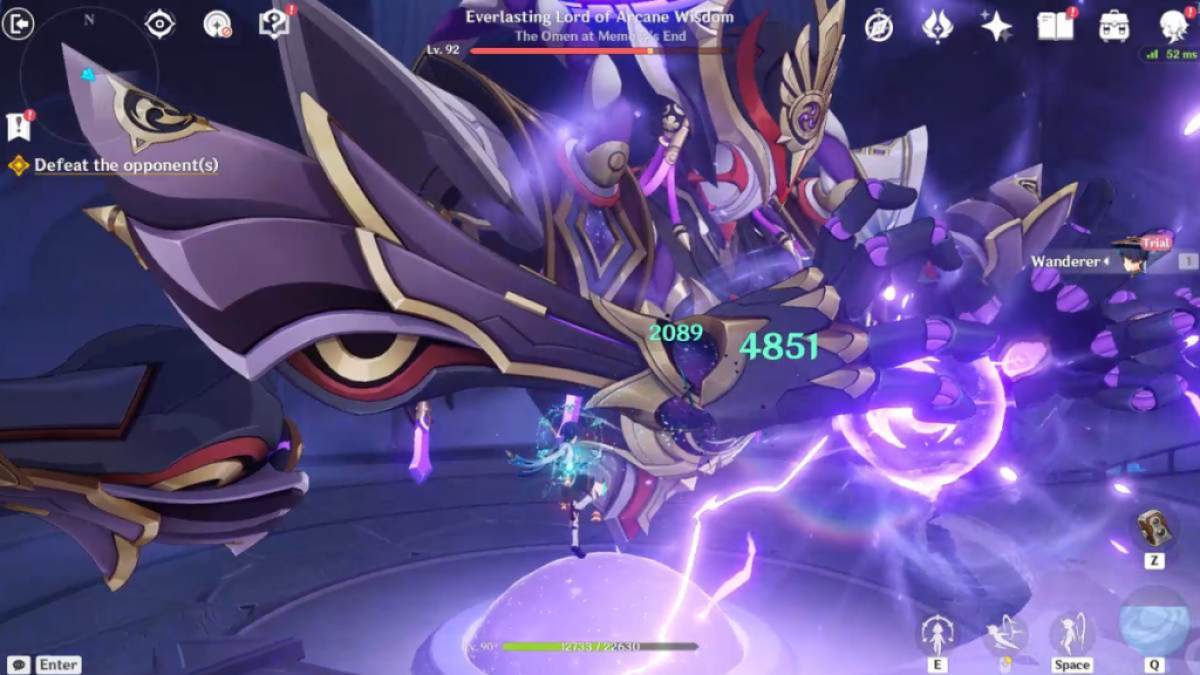 In the next segment, you have to defeat the Everlasting Lord of Arcane Wisdom using Wanderer and his newly-acquired Anemo Vision. Use his Elemental Skill to float in the air, and spam Normal and Charged Attacks until his Elemental Burst is ready to use.
Since the battle is solo, be careful to avoid the boss' attacks. You can consume food from your Inventory. After completing the battle and the ensuing dialogue, the Domain will be complete and you can proceed with the rest of the quest.
Check out our guide on How to change your Scaramouche's name in Genshin Impact here on Pro Game Guides to help the Wanderer live a new life.