Sea Ganoderma is a local specialty native to Inazuma, but it has roots in Enkanomiya. The strange fungus-like plant lives in bodies of water and is commonly found along shorelines and slightly further into the ocean. It's mainly used as an Ascension material for characters, including Kaedehara Kazuha and Yae Miko.
All Sea Ganoderma Locations in Genshin Impact
As a nation surrounded by plenty of water, Sea Ganoderma are everywhere in Inazuma. They're easiest to farm for on Kannazuka, where they're clustered in large groups that aren't too far apart. However, some Sea Ganodermas live slightly further into the water, so you may have to swim or use water sprinters like Mona and Ayaka to get to them. Below are the locations of all Sea Ganodermas in Genshin Impact, divided across Inazuma's primary areas.
Narukami Island
Kannazuka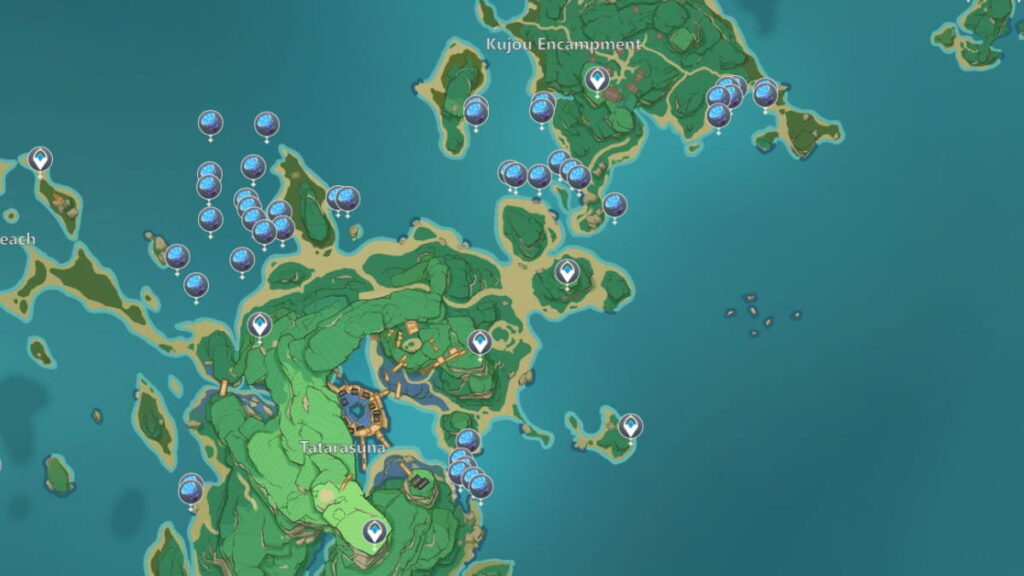 Yashiori Island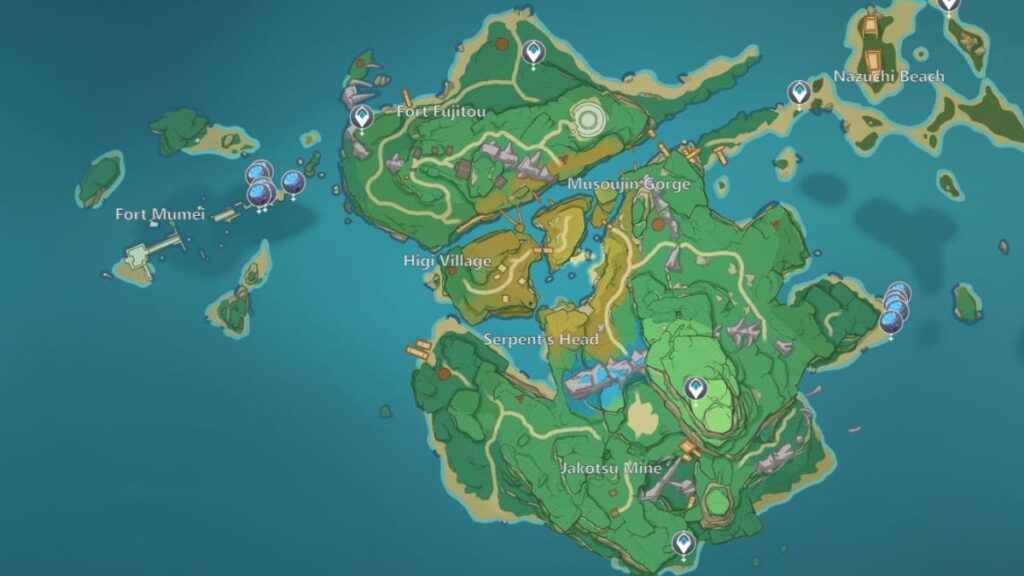 Watatsumi Island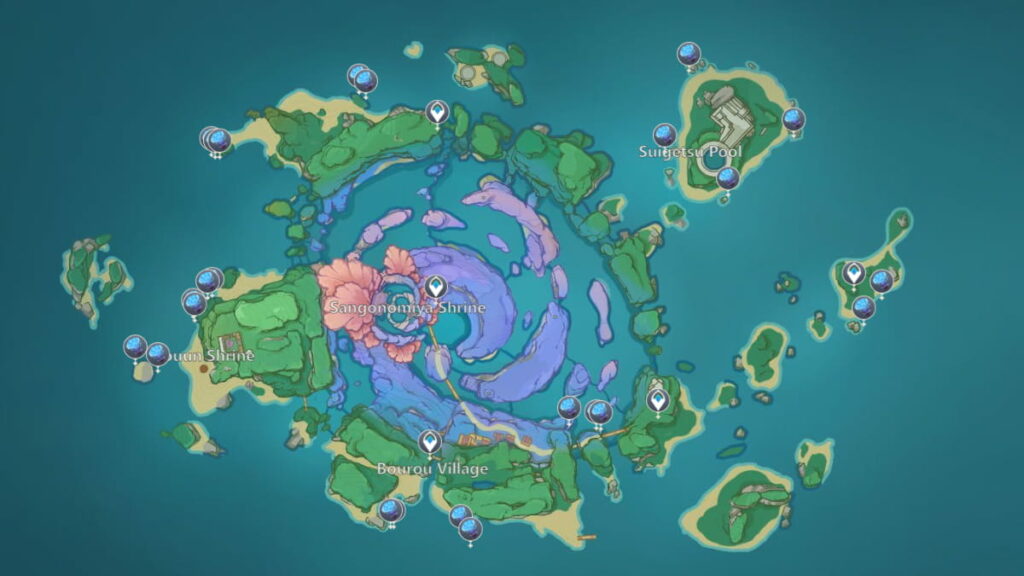 Seirai Island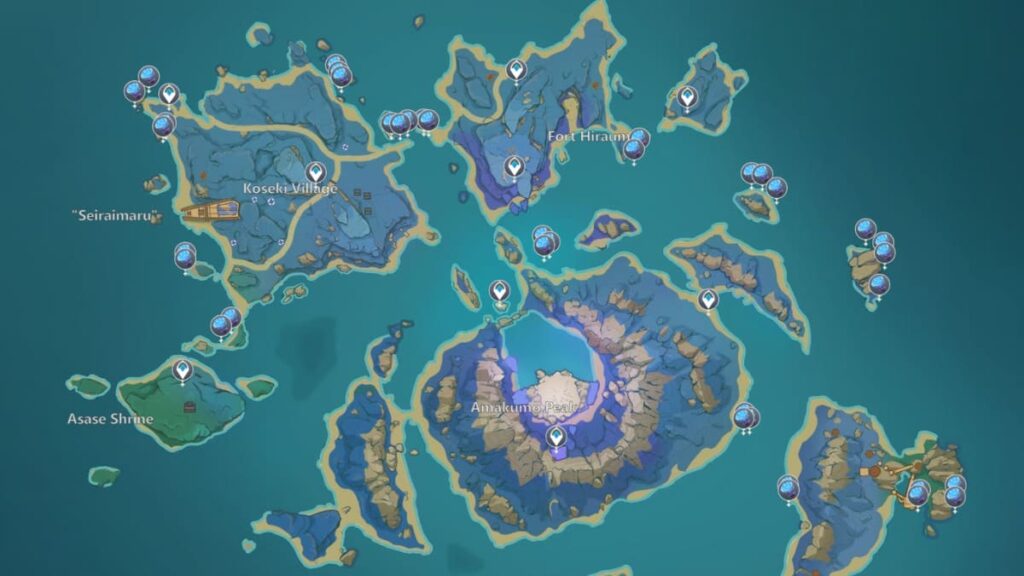 Tsurumi Island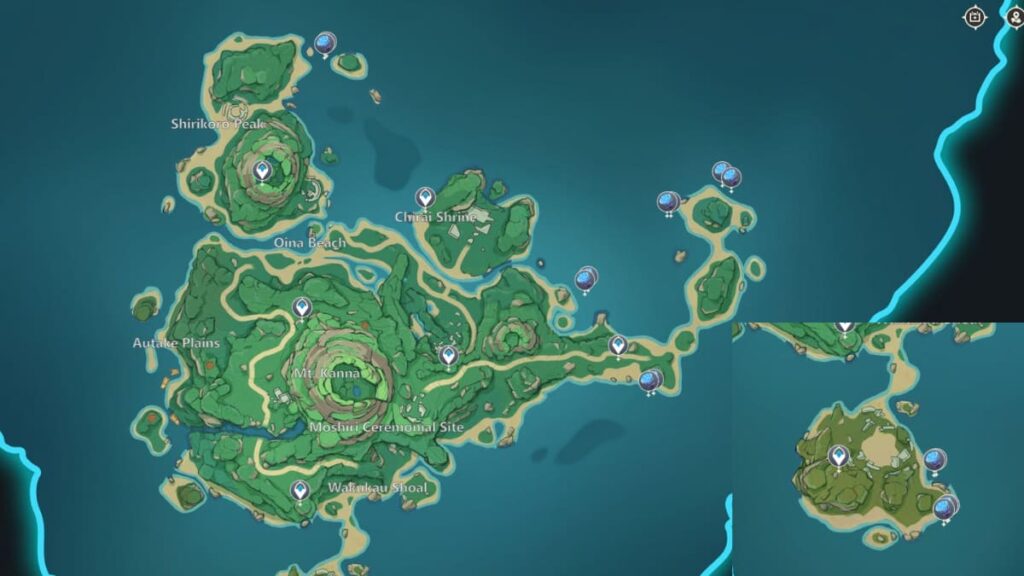 Enkanomiya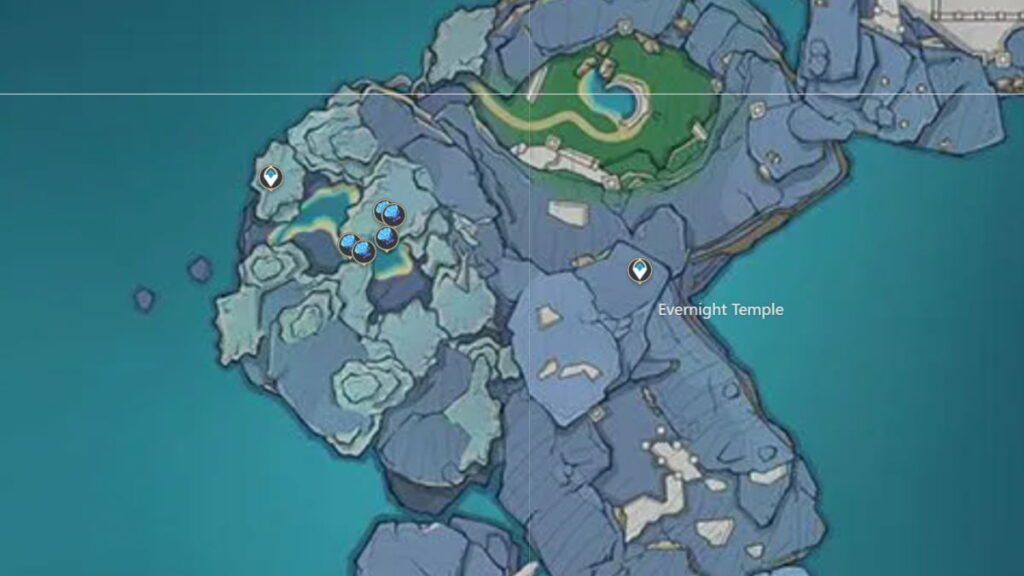 Where you can buy Sea Ganoderma in Genshin Impact
You can purchase Sea Ganoderma from Obata, a Fisherman based in Ritou in Inazuma. You can find his stall by teleporting to the leftmost Teleport Waypoint in Ritou—his stall is in front of the first house on the wharf. Obata stocks x5 Sea Ganoderma for 1,000 Mora each and replenishes his supply every three days.
How to grow Sea Ganoderma in your Genshin Impact Serenitea Pot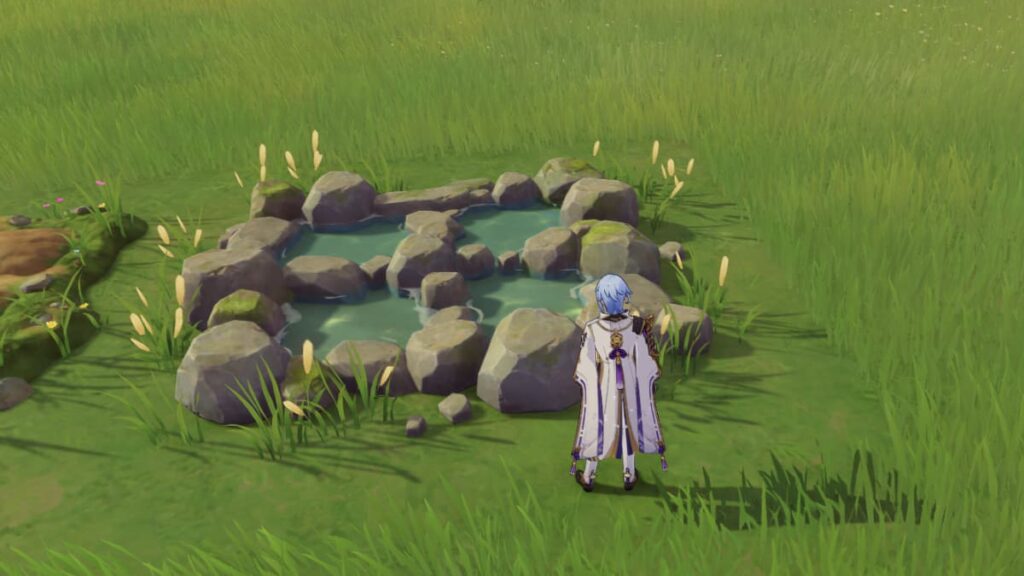 You can plant and grow Sea Ganoderma on A Path of Value: Orderly Meadow in the Serenitea Pot. You can purchase seeds from the Realm Depot or obtain them by picking up Sea Ganoderma while equipped with the Seed Dispensary Gadget. You can plant four Sea Ganodermas at a time, and they will be ready to harvest in two days and 22 hours.
Check out our guide on Where to farm Fluorescent Fungus in Genshin Impact? to find another Inazuman local specialty.