Fluorescent Fungus is one of Inazuma's regional specialties. Not to be mistaken for the similar-looking Sea Ganoderma littered across the nation, players can only farm the Fluorescent Fungus in its native location: Tsurumi Island.
In total, there are 67 Fluorescent Fungus scattered across Tsurumi Island. It acts as an ascension material for Thoma, Inazuma's resident fixer and the Kamisato Estate's esteemed housekeeper. He needs 168 of the Funghi to complete Ascension 6 at level 80.
Like most other in-game materials, the Fluorescent Fungus respawns every two days. If you run out of Funghi when farming for Thoma, you can visit a friend's world and pick through their materials—these will also respawn every two days.
Related: How to not get lost in the Fog on Tsurumi Island in Genshin Impact – A Particularly Particular Author World Quest Guide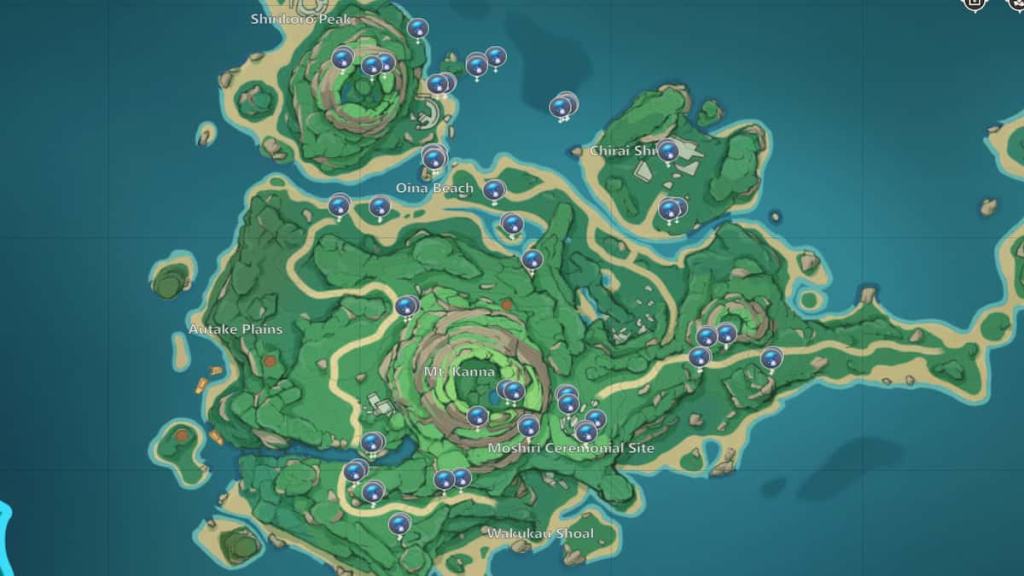 When you first encounter Tsurumi Island, you'll find that the area is shrouded in mist. Players can't explore the misty areas, as it will teleport you back to the island entrance by the Statue of The Seven. Complete the World Quest A Particularly Particular Author to clear the mist and farm Fluorescent Fungus! 
If you're having trouble completing the pre-quest to clear the mist in Tsurumi Island, check out our guide on Where to find the three feathers to make an offering to the perch – A Particularly Particular Author World Quest Guide to help you out.