Genshin Impact's Seirai Island is home to 35 Electroculi, many of which are located in the cluster of landforms high above Amakumo Peak. You'll find one floating above the waters between the south of Amakumo Peak and the islet further below it. If you follow the Seelie in the southmost islet, you'll be able to reach the Electroculus with the help of Thunder Spheres.
How to guide the Seelie south of Seirai Island in Genshin Impact
Before you can find the Electroculus, you first need to find the Seelie-in-question. Head to the area circled in the map below to find an Electro Seelie near a Phase Gate. This part is optional—if you don't see a Seelie in the area marked below, then you might have already guided it in the past. In that case, you can skip to the next part of the guide.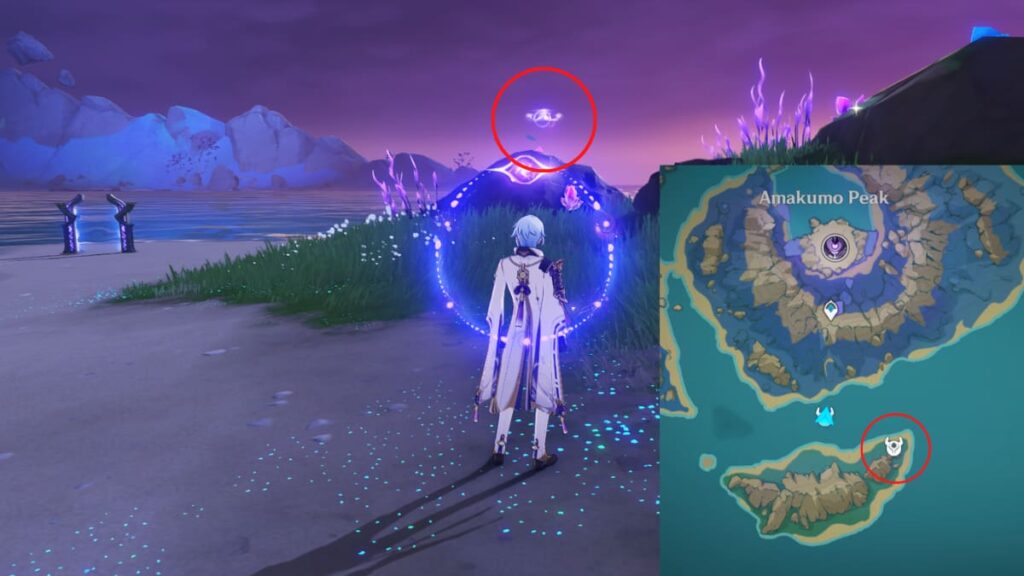 Approach the Electro Seelie and follow it up the mountain. It will eventually fly upward, so interact with the nearby Thunder Sakura Bough to pick up an Electrogranum, and then traverse upward using Thunder Spheres. When you see the Seelie on a floating rock, approach it, and it will fly further upward.
If you can no longer use Thunder Spheres after approaching the Seelie, simply glide downward and interact with the Thunder Sakura Bough again to get another Electrogranum. Like before, propel yourself upward with the Thunder Spheres until you see the Seelie—this time, on a higher rock. After approaching the Seelie, the puzzle will complete, rewarding you with a Common Chest.
Where to find the Electroculus south of Amakumo Peak in Genshin Impact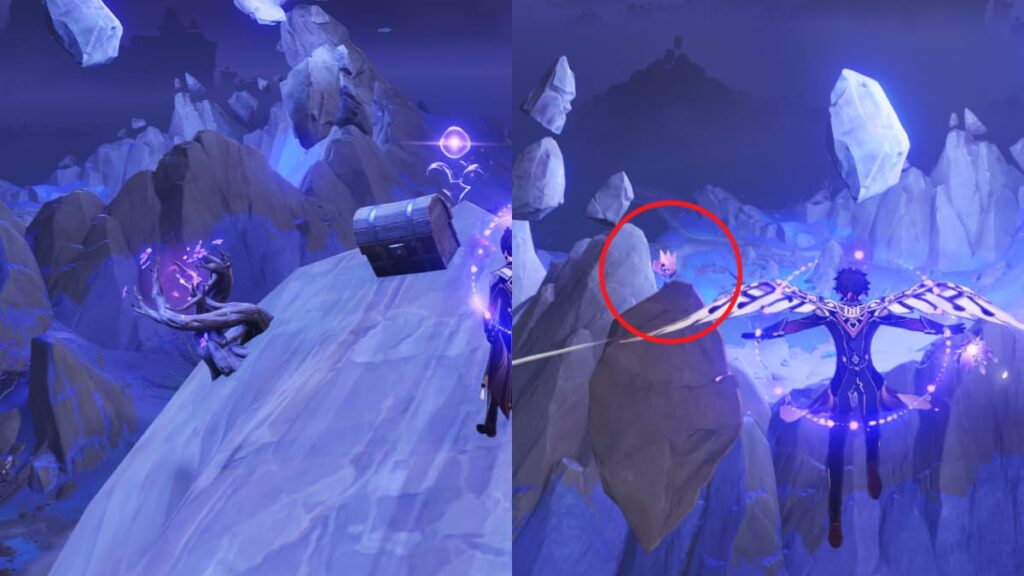 You'll find another Thunder Sakura Bough beside the Seelie Post. Interact with it to propel you upward once again. Keep going upward until you see the Electroculus, pictured above. Glide toward the Electroculus to claim it.
Check out our guide on All Electroculus Locations in Genshin Impact to find the rest of the Electroculi in the game.