Upon stepping into the magical world of Genshin Impact's Vanarana, you might have noticed a Seelie Court beside the Statue of the Seven. To locate the missing Seelie, you need to find a hidden portal north of Vanarana.
Before starting, make sure that you've completed The Rhythm that Leads to the Gloomy Path World Quest in the Aranyaka quest chain:
Once all three parts are done, you'll unlock the Aranara song called the Rhythm of the Gloomy Path, which is required to solve this puzzle.
Where to find the Seelie beside the Vanarana Statue of The Seven in Genshin Impact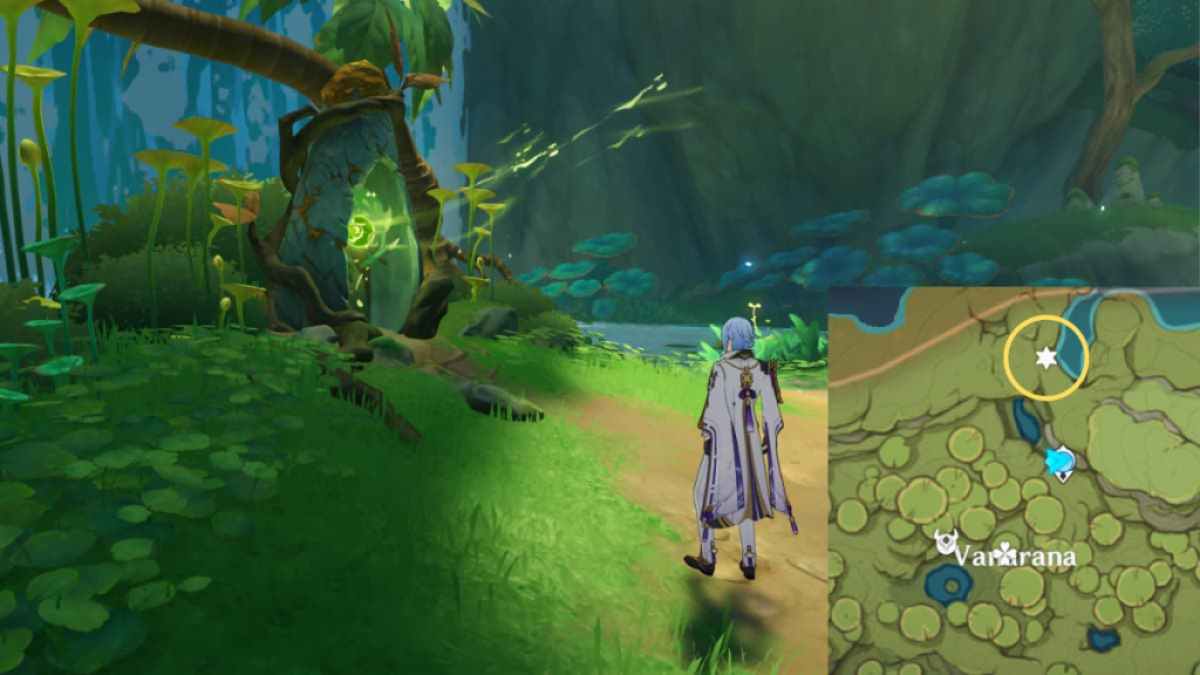 Related: How to get the Nanomachines, Son! Sumeru Hidden Achievement in Genshin Impact
Once you've completed the prerequisite, head to the area circled in the image above to find a portal with music notes coming out of it. Get close to the portal, then equip the Vintage Lyre and activate it and follow the in-game prompts to play the Rhythm of the Gloomy Path (mi > re > mi > re > la on the first line).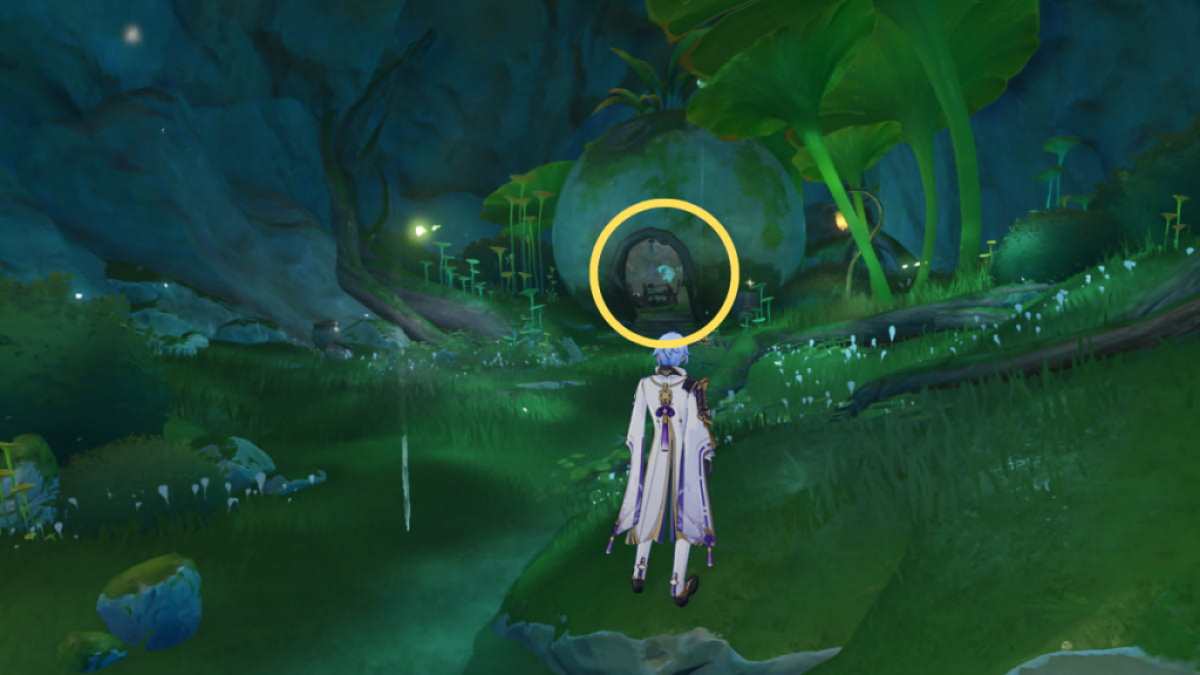 When you're done, the portal inside the hollow trunk will activate. Enter the portal by walking directly into it, and you'll land in a hidden area with an Aranara house. Enter the Aranara house to find the Seelie, which you must follow out of the portal. Once outside, keep following the Seelie until it reaches its Court beside the Statue of The Seven.
Check out our guide on How to unlock the Time Trial Challenge inside Dendro Barrier in Apam Woods in Genshin Impact here on Pro Game Guides to complete another Aranara song puzzle in the game.