The Finishing Touch is a Genshin Impact Challenger: Series IV Achievement that you can unlock by defeating Azhdaha without gaining a shield. While this sounds fairly simple at first, Azhdaha can generate Crystallize shards, making it difficult to avoid getting a shield. We'll show you a few tips and tricks on how you can get this Achievement in one try.
How to defeat Azhdaha without ever having gained a shield in Genshin Impact
Azhdaha is the Weekly Boss in the Beneath the Dragon-Queller Domain south of Mt. Hulao. He starts off as a Geo Element but will switch between two more Elements throughout the battle. Reference the Elements posted on his front door to know what he'll be transforming into for the week.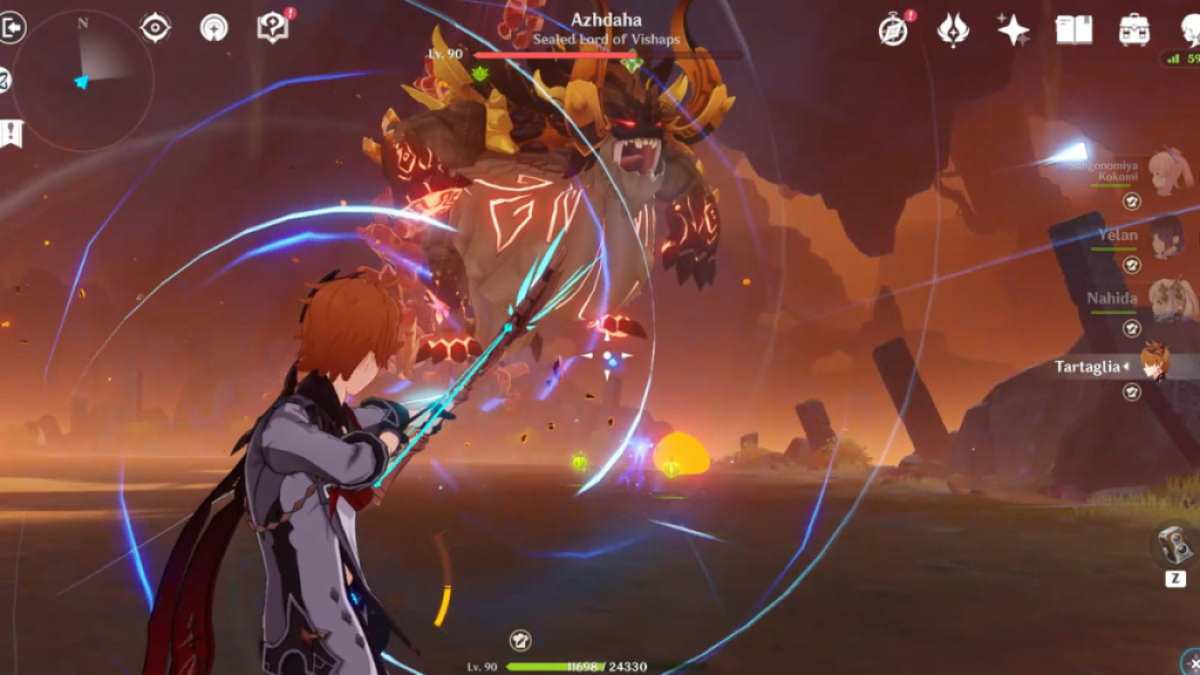 It's important to know that Azhdaha can generate Crystallize shards, which will grant you a shield upon picking up. As they're hard to spot, you may accidentally pick them up in battle, which will make it impossible to get the Achievement.
Related: How to get the Death Proof Achievement in Genshin Impact
With that said, consider these tips to help you defeat Azhdaha completely shield-free:
Don't bring any character that can form shields, even with their Talents or Constellations.
Don't bring a Geo character to prevent creating your own Crystallize shards.
Bring a healer as you'll continuously take damage when Azhdaha transforms into a different Element.
We recommend bringing an archer for your main DPS so you can snipe from afar, making it impossible for you to accidentally pick up a Crystallize shard.
To make it easier for you to build a team, reference this list of characters you must not bring as they can generate shields:
| | | |
| --- | --- | --- |
| Albedo | Gorou | Thoma |
| Arataki Itto | Kaeya | Xinyan |
| Beidou | Layla | Yanfei |
| Diona | Ningguang | Yun Jin |
| Geo Traveler | Noelle | Zhongli |
To get more Challenger Series Achievements, check out our guide on How to get the Puppet Show-Off Achievement in Genshin Impact here on Pro Game Guides.