The Genshin Impact Sumeru Archon Quest Chapter III: Act V - Akasha Pulses, the Kalpa Flame Rises is divided into five sub-quests, the third of which is called Jnagarbha Day. After Nilou performs her dance in front of the Akademiya, you must control Isak to initiate Dehya's part of the plan. In this segment, Isak will dress up as Lesser Lord Kusanali and will have to make quick decisions to outsmart the guards.
All answers to help Isak lure Akademiya guards in the Genshin Impact Sumeru Archon Quest
This segment is fairly simple. You don't have to fully control Isak and avoid the Akamiya guards' gazes because he'll be running on his own. However, you must help Isak decide where to go and what to do next whenever he's in a pinch. You only have 10 seconds to make each decision. If you make a mistake, don't worry, as you can try again.
Related: How to follow the Fatui soldiers & hide in Wakala Funduq in Genshin Impact – As by a God's Side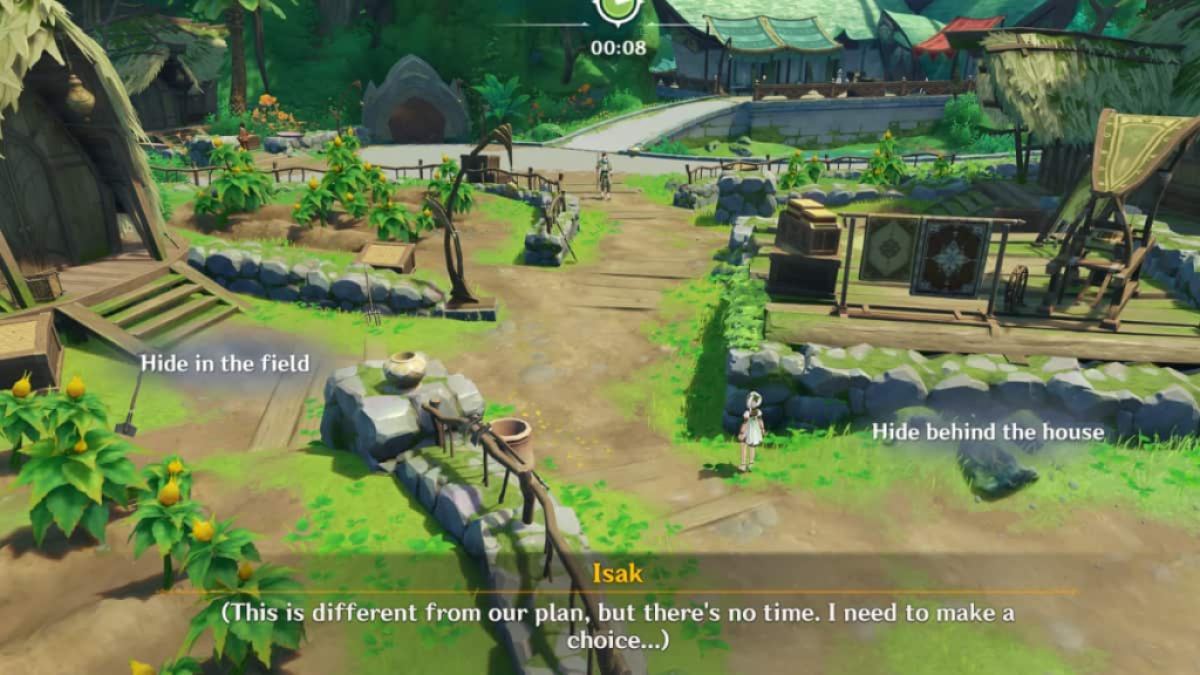 Choose the following answers to complete the segment:
Hide behind the house
Keep waiting
Towards the Grand Bazaar
By selecting all of the above, all the Akademiya guards will be lured into the Grand Bazaar, allowing Dehya and the Eremites to do their job.
Check out our guide on How to farm Quelled Creeper in Genshin Impact – Dendro Hypostasis location & guide to farm Ascension materials for Dendro units.