The Quelled Creeper is a character Ascension Material dropped by the Dendro Hypostasis, a corrupted Dendro entity that you can find in the depths of Dar al-Shifa. Much like many of Sumeru's cave-dwelling bosses, you need to find a specific entrance to reach the elusive Dendro Hypostasis.
Where to find the Dendro Hypostasis in Genshin Impact
To find the Dendro Hypostasis, you must first have access to the Sumeru desert. Once there, head to the Teleport Waypoint south of Dar al-Shifa. From there, glide downward until you reach the exact area circled in the image below. You'll find an entrance to a cave with hints of greenery poking out. Enter the cave and follow the path to find a clearing with the Dendro Hypostasis.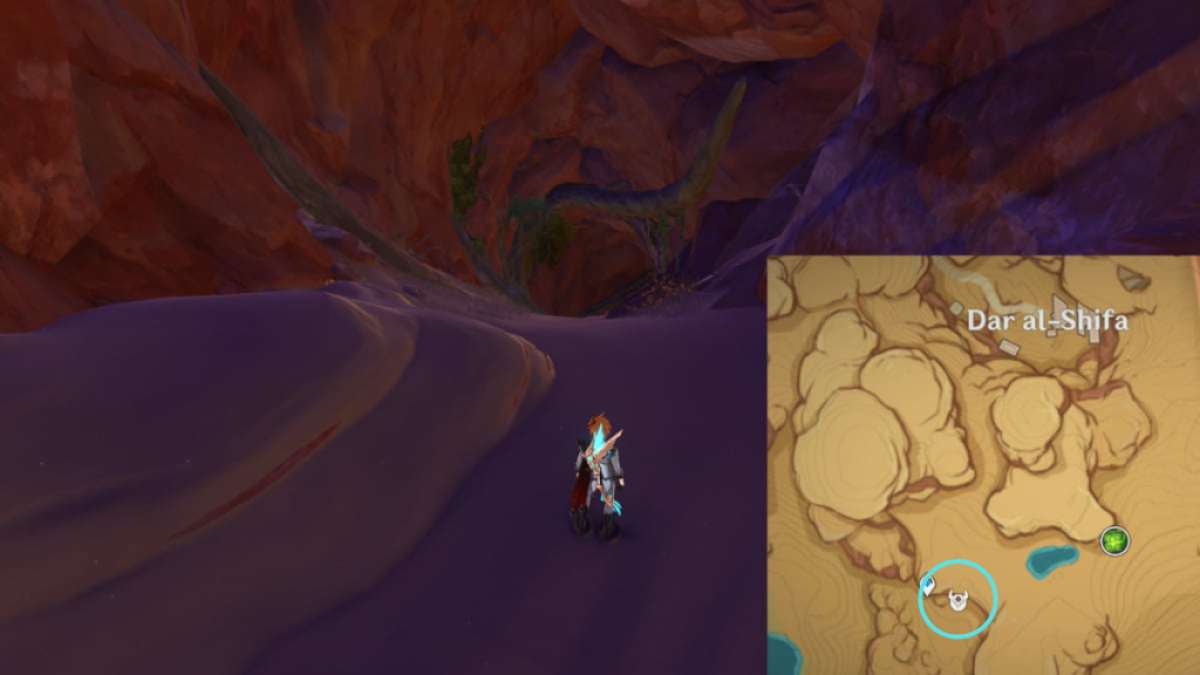 Related: Genshin Impact Escape From the Hospital Achievement guide
How to farm Quelled Creeper in Genshin Impact
The Dendro Hypostasis is the only boss that drops the Quelled Creeper. To defeat it, you must bring a character that can apply Dendro. This part is not optional, as you can't kill the boss otherwise. The boss battle is relatively straightforward and is no different from other basic Hypostases. However, once the boss' HP gets low enough, it will summon Restorative Piths, which you must cleanse by applying Dendro.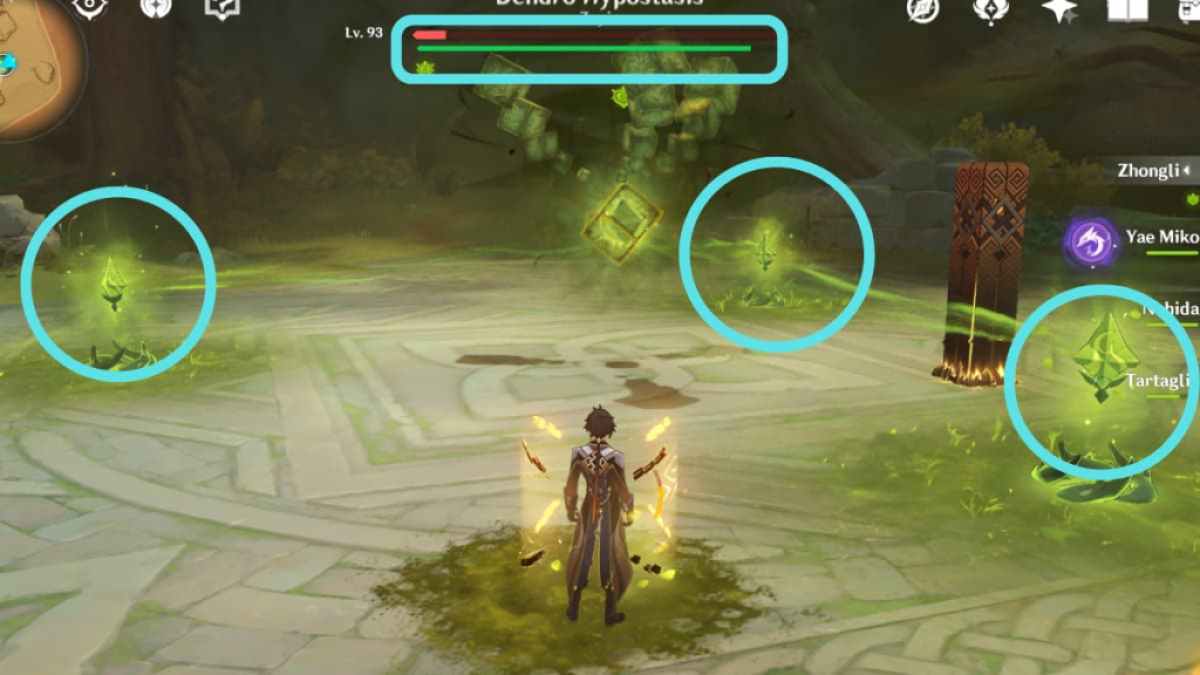 After cleansing all three Restorative Piths, they will feed Dendro onto the Hypostasis, cleansing the boss in the process. You can increase the Restorative Piths' cleansing power by applying Electro onto them. Reference the green bar under the boss' HP to track the cleansing progress. Once it's full, the Dendro Hypostasis will be defeated, and you can claim rewards for 40 Original Resin. You can get up to three Quelled Creepers each time.
Check out our Genshin Impact Nahida farming guide to gather more Ascension materials for the Dendro Archon.