The Genshin Impact Outside the Canvas, Inside the Lens photo contest runs from November 16, 2022, to November 27, 2022, and is open to all players participating in the similarly-named in-game event. Simply share your amazing photos with the event hashtags on social media to get a chance to win Primogems!
How to join the Genshin Impact Outside the Canvas, Inside the Lens photo contest
To join the contest, you need to take your best photograph based on the prompts in Outside the Canvas, Inside the Lens: Greenery Chapter, an in-game event that runs simultaneously with the contest. You'll receive 14 photo notes from Asagiri that will be the basis for your photo contest entry. Use any of those prompts to take an amazing photo and post it on social media.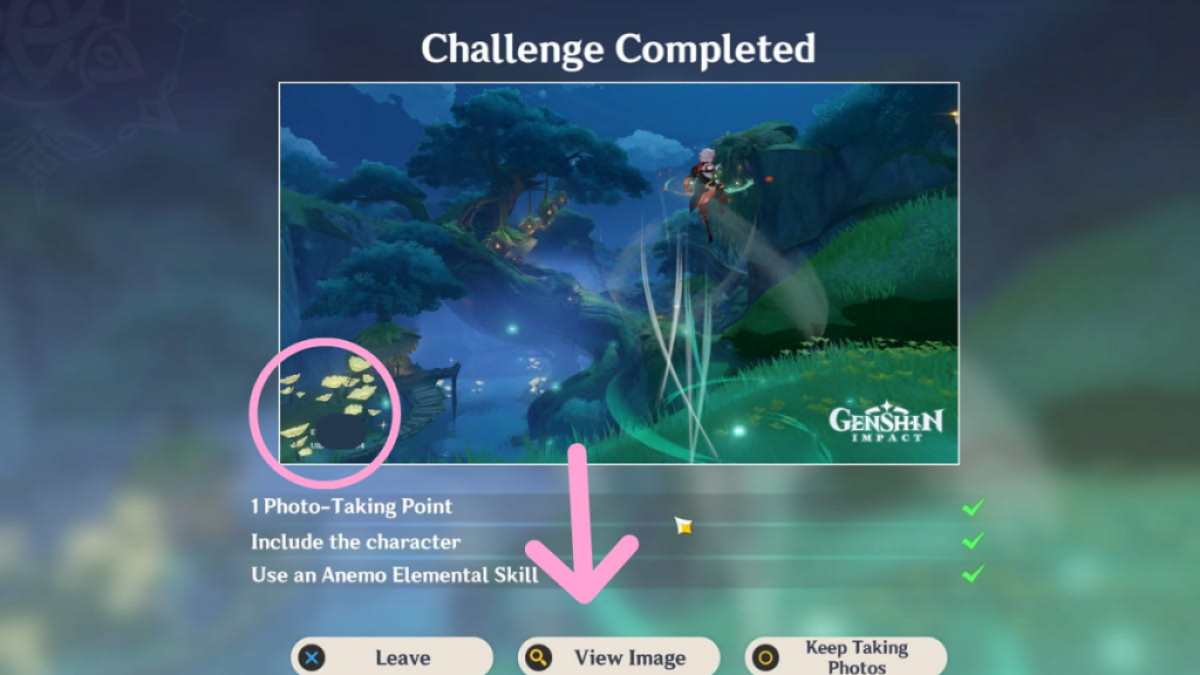 After completing an event challenge, you can preview the picture that you've taken. Make sure that your Nickname and UID are visible on the bottom left of the image (circled above). Do not blur them out. To save the photo, click on View Image, then click Save.
You can post the photo on any of these social media channels:
TikTok
Twitter
Facebook
YouTube
Reddit
Make sure to include the hashtags #GenshinImpact and #PhotoContest for your post to count as participation. Remember: you must have both hashtags, not just one! Additionally, set your post to public so Genshin's contest team can find your entry. The winners will be announced on the official event page on December 6, 2022. There will be 50 winners who will get x300 Primogems each, but HoYoverse has not disclosed the selection process.
Keep in mind that by posting that photo you took on social media, you consent to publicize your Nickname and UID. You can post as many times as you like, but each account can only win once. Photos unrelated to the Outside the Canvas, Inside the Lens event will not count as an entry, so make sure to play through the in-game event. Plagiarism is strictly prohibited, so please make sure to only use a photo you took yourself.
Check out our guide on How to get Dori for free in the Genshin Impact Fabulous Fungus Frenzy event here on Pro Game Guides.