In the new Three Realms Gateway Offering event, a suffocating darkness has swallowed Enkanomiya and is corrupting the area. Teleport Waypoints are one of the many things afflicted by this curious malady, meaning you won't be able to fast-travel until you've performed a special rite to purify them of corruption. Here's everything you need to know about performing this sacred ritual and unsealing Teleport Waypoints in Genshin Impact.
Rite of Diffusal
The Rite of Diffusal can only be done by using the mystical powers of the Bokuso Box. Once your box has been upgraded to level one, you'll gain the ability to perform the Rite of Diffusal and cleanse Teleport Waypoints of the darkness surrounding them. The Bokuso Box's level can be raised at the Statue of the Vassals by using Light Realm Sigils, which can be acquired through completing event-exploration objectives, opening chests, and playing through the Sentou Trials.
Related: How to use the Bokuso Box in Genshin Impact — Three Realms Gateway Offering Event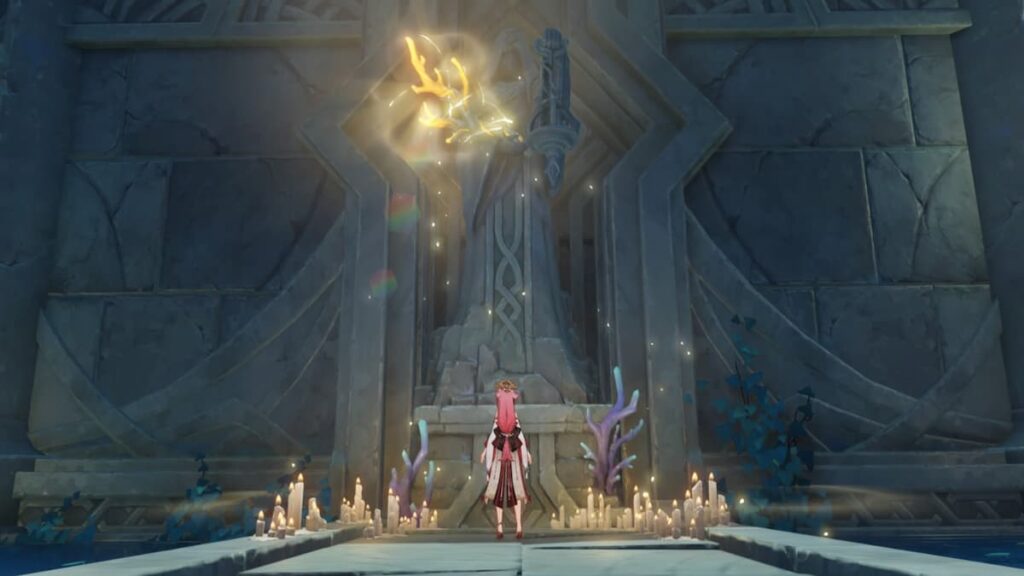 The Bokuso Box is only one component of performing the rite, however, so you'll need to collect a couple of other things before getting started—Aphotium Ore and Tokoyo Legumes. These ethereal materials will only appear while using this sacred gadget, so remember to keep its energy levels up while exploring Enkanomiya.
The Aphotium Ore found around Enkanomiya is shrouded in a thick darkness, and, in order to collect it, you'll first need to use the Bokuso Box's power to purify it. The ethereal and illusory Tokoyo Legumes can't be collected unless the Bokuso Box is equipped, at which point they'll become tangible and can be picked up like any other plant.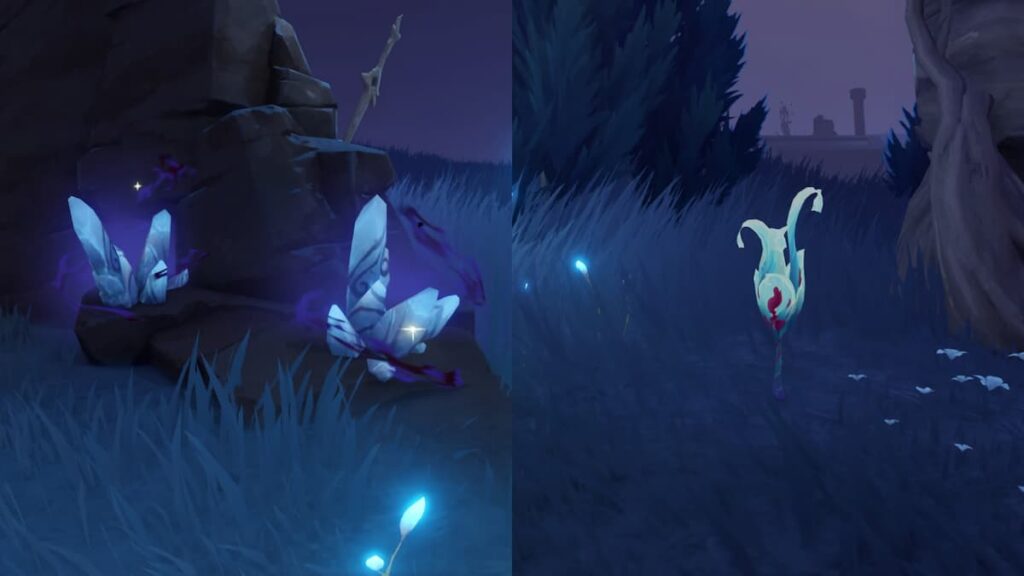 Once enough of each have been collected, Aphotium Ore and Tokoyo Legumes can be offered up to Teleport Waypoints to unlock them for future use. Fortunately, only five of each item are required per Teleport Waypoint, meaning it won't take long to unlock your first one. These resources will be invaluable during the Three Realms Gateway Offering event, so be sure to keep your eyes peeled and collect as many as you can!
Looking for more great Genshin Impact content? Be sure to check out How to complete the Three Realms Gateway Offering: Part I Event Quest in Genshin Impact here at Pro Game Guides.