The Three Realms Gateway Offering is a 40-day event that runs from Feb. 17, 2022, to Mar. 30, 2022. It's set in Enkanomiya, the region hidden beneath Watatsumi Island. All players who have completed the following prerequisites are eligible to participate:
Reach Adventure Rank 30 or above
Complete the Archon Quest Chapter II: Act II - Stillness, the Sublimation of Shadow
Complete the Enkanomiya World Quest Erebos' Secret
All eligible players will automatically receive the Event Quest called Three Realms Gateway Offering: The Eve upon logging in. It's a dialogue quest that introduces you to the foundation of the event. At the end of the quest, you'll receive a Gadget called the Bokuso Box.
Bokuso Box Gameplay Mechanics
The Bokuso Box can be equipped from the Gadget section of the Inventory. Likewise, its effects can be activated by clicking on the Gadget button.
Related: Oathsworn Eye: Stats, how to get, and who can use it in Genshin Impact
Enemy Darkness
Some enemies are clad in darkness, evident from the purple aura surrounding them. It's important to dispel the darkness by activating the Bokuso Box—otherwise, the enemies will never die. Their HP bar will drop, but they will remain alive until you use the Bokuso Box to cleanse the darkness.
Challenge Trial Darkness
Some Challenge Trials are also clad in darkness, which can be dispelled by activating the Bokuso Box within proximity. The Trials are inaccessible until the darkness has been cleansed.
Object Darkness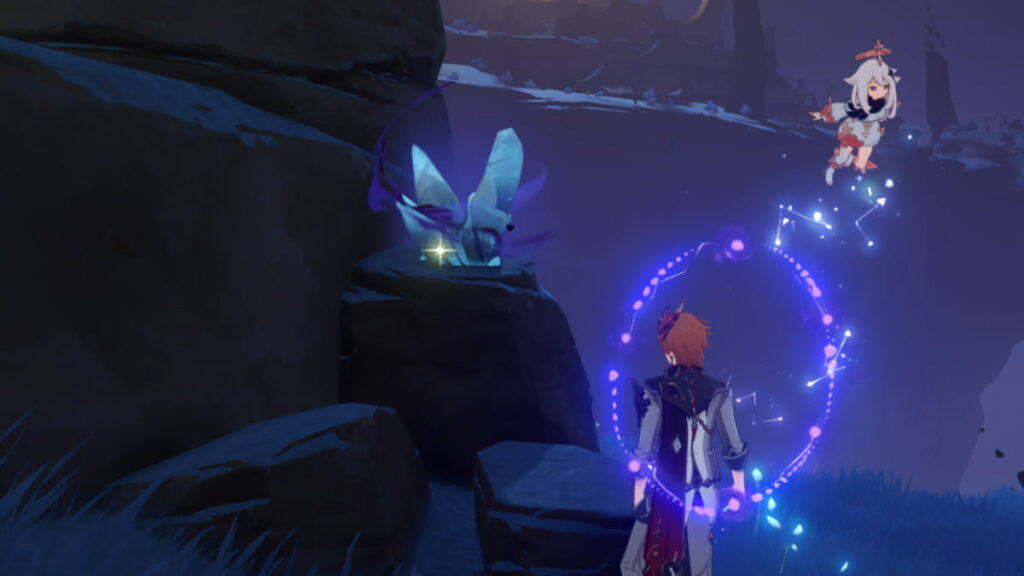 You'll also find darkness surrounding interactable objects all around Enkanomiya. These include ores and plant life, which likewise can be cleansed using the Bokuso Box. You can't interact with them until the purple aura is gone.
How to Replenish the Bokuso Box
You'll notice that there's a number under the Bokuso Box. This indicates how much light it contains. Whenever you use the Box, a certain amount of light is used up, so it's important to refill it whenever you get the chance.
Statue of the Vassals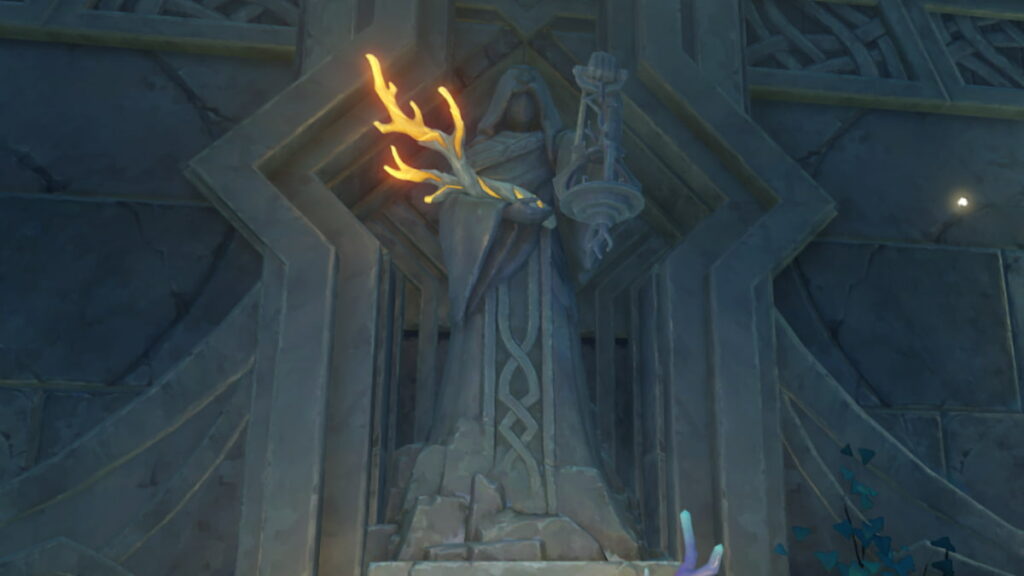 The easiest way to fully refill the Bokuso Box is to interact with the Statue of the Vassals, which you can teleport to by clicking on the coral icon in the World Map. It will fully replenish the Bokuso Box.
Coral Butterflies and Light Conches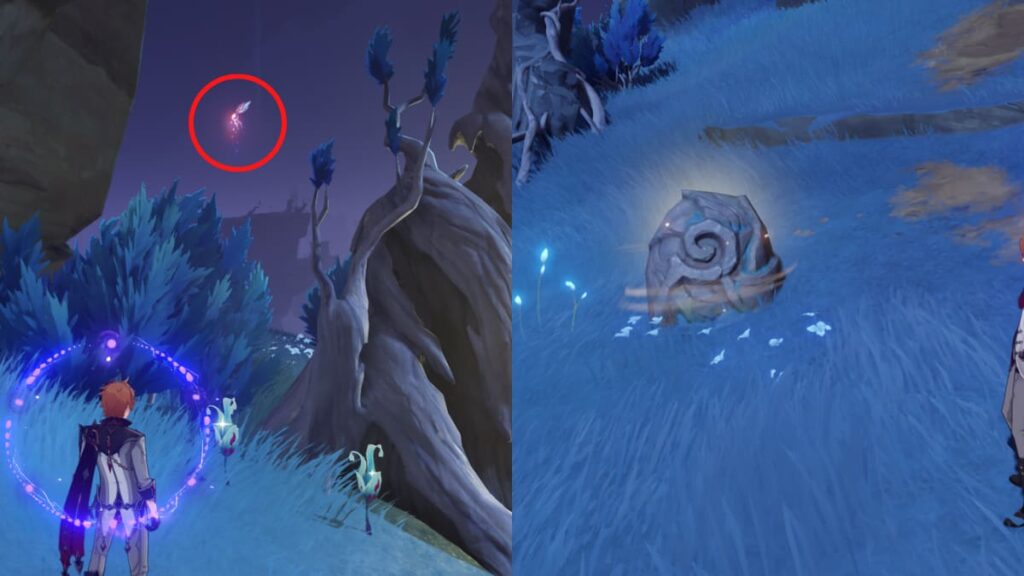 A more convenient way to replenish the light in the Bokuso Box is to interact with Coral Butterflies and Light Conches when you encounter them as you travel. These will only refill a small amount of light—but they're abundant and easy to find.
Check out our guide on How to complete the Yae Miko Story Quest Domain in Genshin Impact to complete a Story Quest that just dropped.