The Three Realms Gateway Offering is a 40-day event that runs from Feb. 17, 2022, to Mar. 30, 2022. It's set in Enkanomiya, the region hidden beneath Watatsumi Island. All players who have completed the following prerequisites are eligible to participate:
Reach Adventure Rank 30 or above
Complete the Archon Quest Chapter II: Act II - Stillness, the Sublimation of Shadow
Complete the Enkanomiya World Quest Erebos' Secret
What is Aphotium Ore?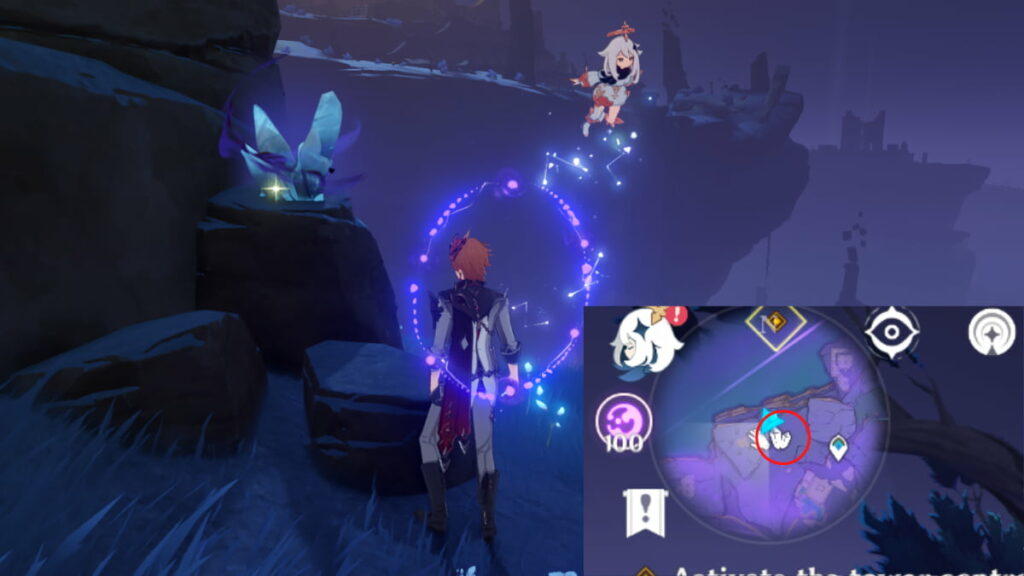 Aphotium Ores are blue, crystal-like chunks that formed due to the void that spread across Enkanomiya. They're used in a variety of puzzles and for unlocking Teleport Waypoints during the event, so it's important to pick them up whenever you spot them.
While Aphotium Ores are relatively easy to find, you can reference the mini-map and find the ore icon to help you locate nearby chunks. This function will only appear when you have the Bokosu Box equipped. On the same note, Aphotium Ores are sometimes covered in darkness, which you need to dispel by activating the Bokosu Box before looting.
Related: How to use the Bokuso Box in Genshin Impact — Three Realms Gateway Offering Event
Where to Farm Aphotium Ores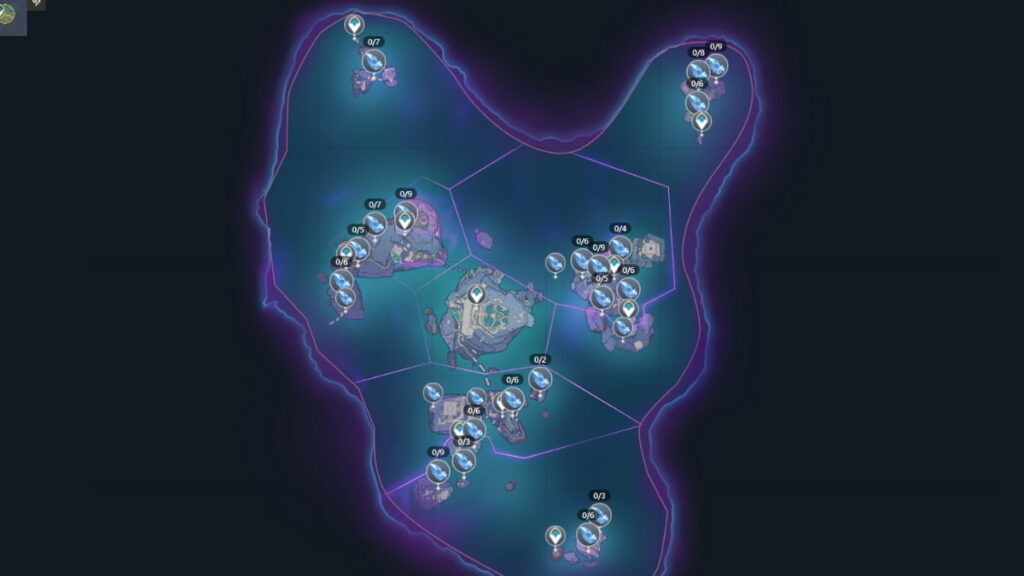 Aphotium Ores can be found anywhere in Enkanomiya except for the Dainichi Mikoshi. While they tend to be clustered in some areas, the ores are typically not within proximity of each other, so you'll need to run around to pick them up. Doing so can also drain your Bokosu Box's light, so make sure to interact with replenishing Light Conches and Coral Butterflies as you go about farming.
Check out our guide on Where to farm Tokoyo Legume in Genshin Impact — Three Realms Gateway Offering Event to farm another core event exploration item in conjunction with Aphotium Ores.