To begin Sakura Aborism, you'll first need to trigger the Tartara Tales questline by overhearing the conversation at the Kujou Encampment waypoint. Once this has been completed, speak with Miyuki at the area marked below on the map (south of Kujou Encampment) to start Sakura Aborism.
Sakura Aborism quest start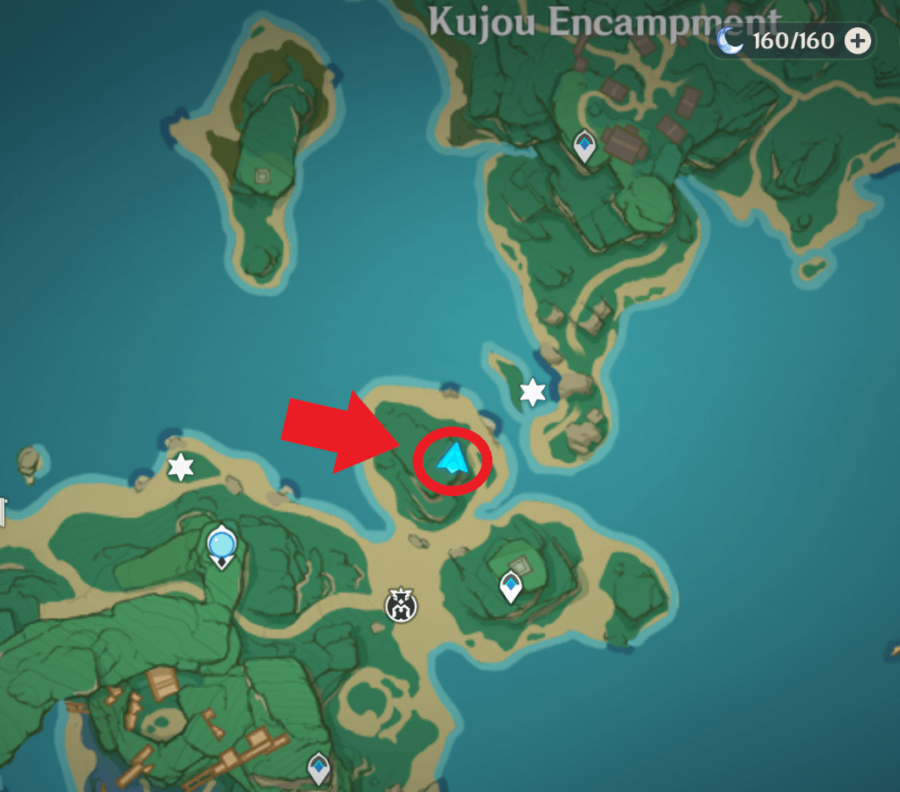 The Maiden tasks you with treating five Sakura trees that have been tampered with by Treasure Hoarders. These are the trees that shoot lightning at anyone who comes too close, so be on your guard.
Below, we've marked the locations of all five Sakura trees. Although we've labeled them, you can complete this quest in any order you'd like.
Sakura Aborism tree locations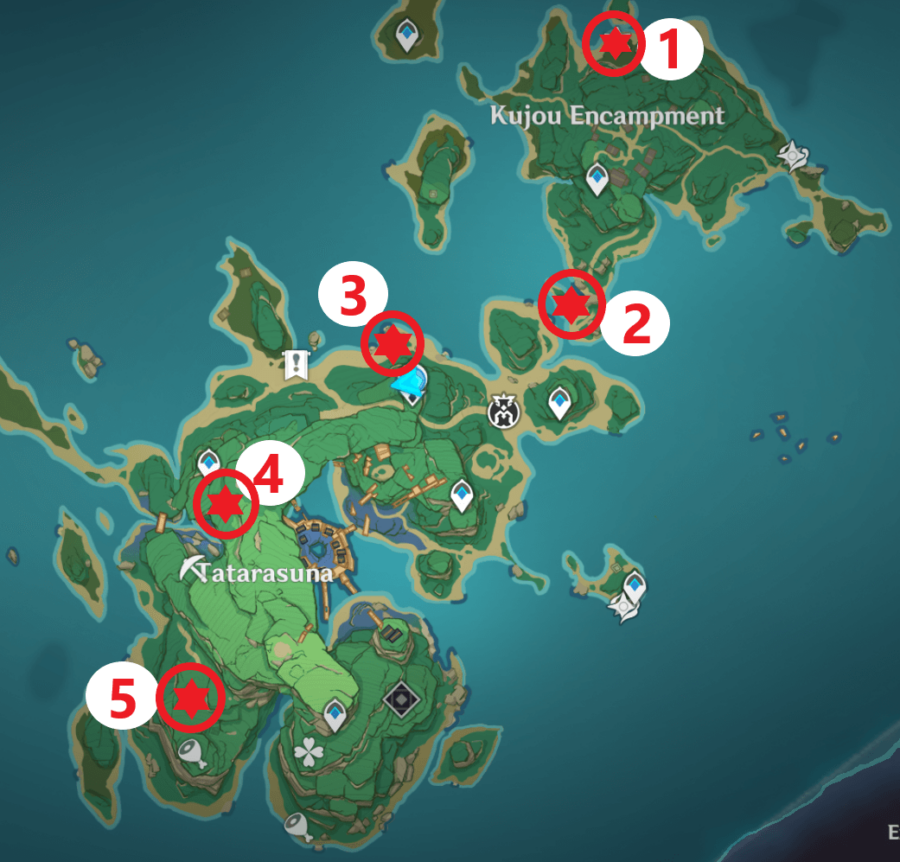 While searching for these trees, keep in mind:
At Tree #1, two Electro Abyss Mages will spawn. Take them down quick while remembering to dash around the tree, avoiding its lightning strikes.
Tree #4 is a bit tricky to find. You'll need to climb up the mountain and look carefully in this area to spot it.
How to stop the tree from attacking
At each tree, you'll use your Elemental Sight to locate masses of swirling blue energy. Run towards these blue areas and let the tree strike it with lightning. Once all blue areas have been cleared, the tree will become harmless, at which point you can approach it and remove the foreign object lodged into its trunk.
After healing all five trees, return to Miyuki at the quest start area. Together, you'll once again confront the Treasure Hoarders, but watch out—they've come prepared with an Electro Hypostasis, and it's a tougher version of the boss in Mondstadt. Take it down with powerful elemental reactions and avoid the Electro-currents it surrounds the field with.
Completing Sakura Aborism gives the following rewards:
Adventure EXP (500)
Mora (40,000)
Primogems (60)
Hero's Wit books (4)
Take our Which Genshin Impact Character are you quiz, or earn free in-game prizes by redeeming Genshin Impact codes. We've also got details on the next Wish banner.