The Ritou Road is a world quest in Genshin Impact that can easily be overlooked, since triggering this quest involves a careful search of Ritou. Completion of this quest offers various rewards along with a boost to your Inazuma Reputation.
Note: Travelers need to first complete Ritou Escape Plan.
To begin The Ritou Road, find the house at the location marked below on the map. Alternatively, you can find the hidden camp first and interact with it to begin the quest.
Related: Yae Publishing House's Invitation: Genshin Impact Guide
Behind this house is a secret passageway which you can interact with. View the passageway to teleport to a nearby camp and receive the "Hello...! Anyone in here...?" achievement (five primogems).
There are three investigation spots around the camp. After interacting with all three, someone will appear, prompting you to hide close by.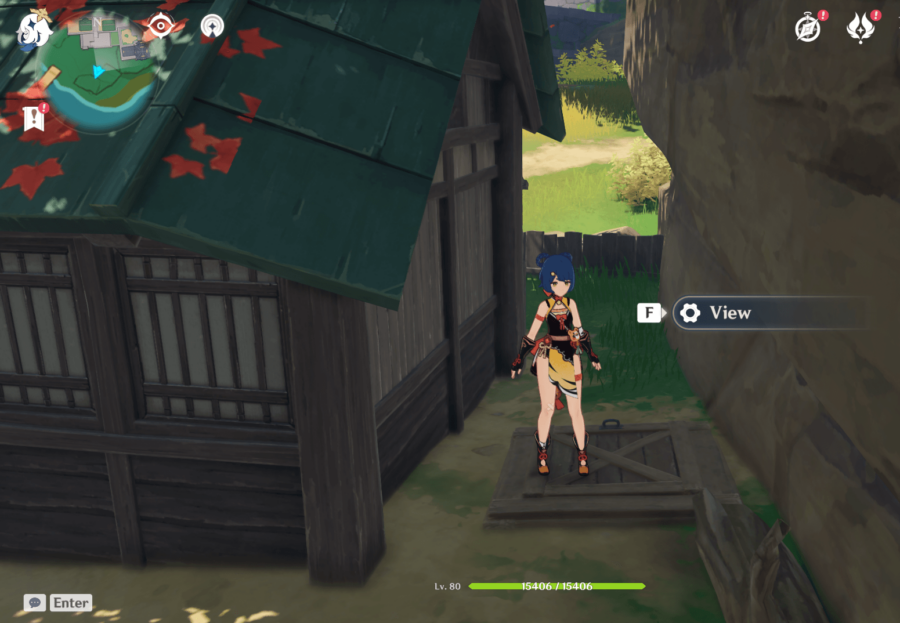 The owner of the camp, Harrison, will then need to be rescued from a group of Slimes. Take them down and then speak with Harrison to find out what he's been up to.
Completing The Ritou Road will reward you with the following:
Adventure EXP (100)
Mora (20,000)
Adventurer's Experience books (5)
Looking for more Genshin Impact content? We've got you covered on the next Genshin Impact banner and codes to redeem for in-game freebies!