Genshin Impact's fishing spots are found through Teyvat, with many of them housing different types of fish. Although a spot may have a chance to find the right fish, it isn't guaranteed that a fish may spawn. Players looking for Rusty Koi, whether for The Catch or for Achievements, can find them in one of five locations. This is where to find Rusty Koi in Genshin Impact.
Rusty Koi Fishing Spots
There are five areas where Rusty Koi can be caught in Genshin Impact. Once players empty an area of their fish, no new fish will spawn for 72 hours. Rusty Koi can be caught using Fake Fly Bait, which can be crafted by using Sakura Blooms and Horsetails.
Mondstadt
There is only one area where players can find Rusty Koi in the Mondstadt region. This is just outside Mondstadt itself, on the coast by the bridge.
Liyue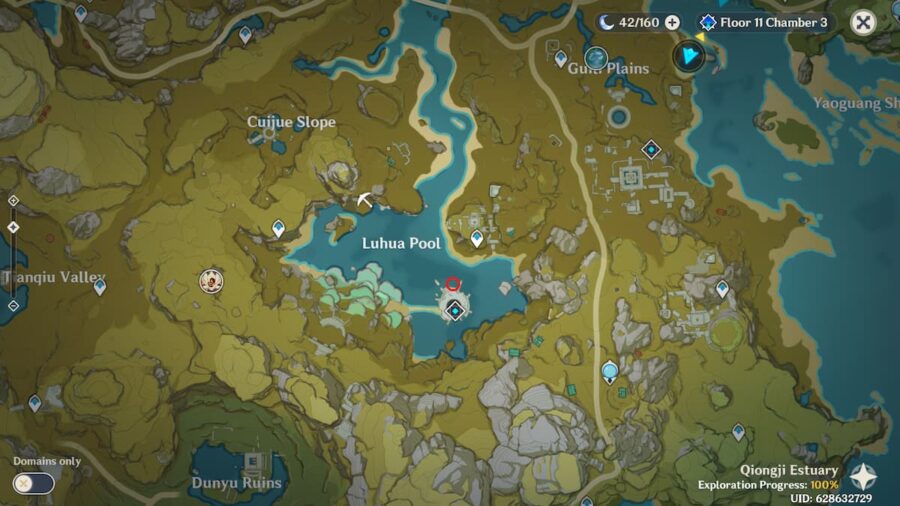 There are three areas players could fish for Rusty Koi in Liyue and they are all relatively close to one another. One is beside the Luhua Pool and can be fast traveled to easily. The second area is by Wangshu Inn, on the coast to the left of it. The final area is the Guili Plains, South of Wangshu Inn.
Related: How to get The Catch Polearm in Genshin Impact
Inazuma
The final fishing spot where players can find Rusty Koi is in Inazuma. It is found in Koseki Village by the Statue of the Seven.
For more Genshin Impact guides, check out How to link to your HoYoverse account in Genshin Impact on Pro Game Guides.