Sunsettias are plump fruits that can be picked from Cuihua Trees in Monstadt and Liyue. They can heal a target character 300 HP upon consumption, but find better use as ingredients for more substantial dishes and crafting materials for Red Dye and more.
There are over 200 Sunsettias that can be picked in Teyvat, and they respawn every 24 hours. As they're scattered around Monstadt and Liyue, it's best to pick these fruits up naturally as you travel. However, if you need a quick re-supply, Dadarupa Gorge is the easiest place to farm Sunsettias.
Related: Where to find Unusual Hilichurl locations in Genshin Impact
All Sunsettia Locations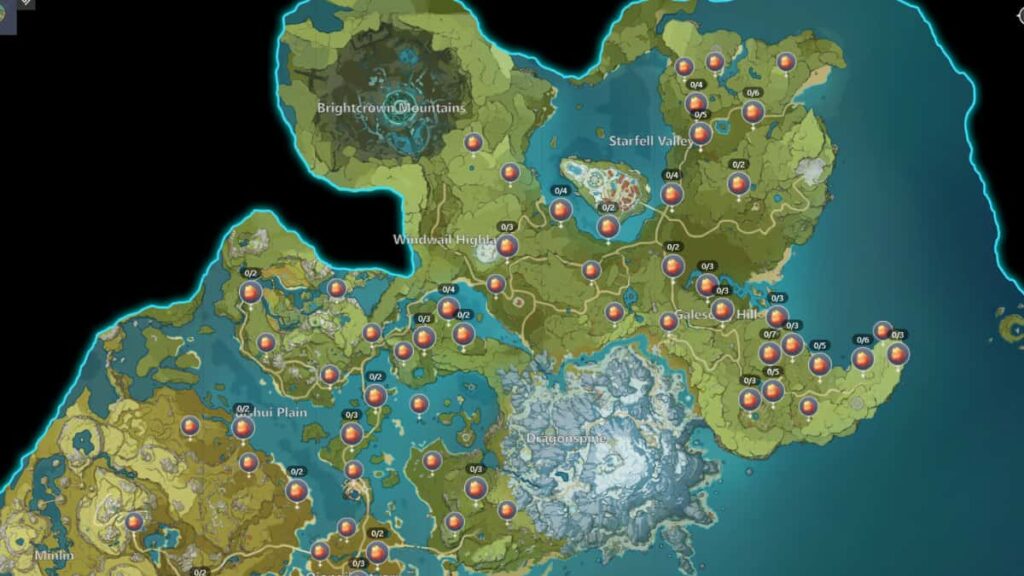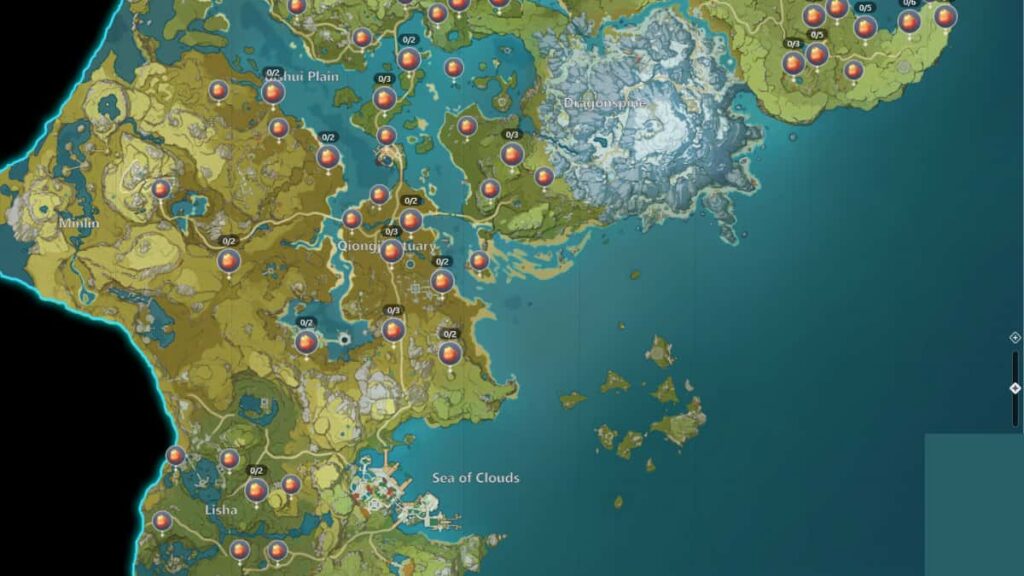 How to Pick Sunsettias
You can pick Sunsettias from trees that have them. As they're quite high up, it's easiest to use a tall character or jump up to reach the fruits. Alternatively, you can attack the tree with a melee character to cause the Sunsettias to fall to the ground, making them easier to pick up.
Recipes that Use Sunsettias
| Item | Purpose |
| --- | --- |
| Jam | Cooking (Processing) |
| Taiyaki | Cooking |
| Red Dye | Crafting (Serenitea Pot) |
| Fruit Paste Bait | Crafting (Alchemy Table) |
Check out our guide on How old is Diona in Genshin Impact? to answer more of your pressing Genshin Impact questions.