Thoma is one of several new characters coming to Genshin Impact after the Version 2.0 update on July 21, 2021. Due to Thoma's position as chief retainer, Travelers will likely be encountering him just before we meet the highly-anticipated Ayaka.
Related: Who is Sara in Genshin Impact?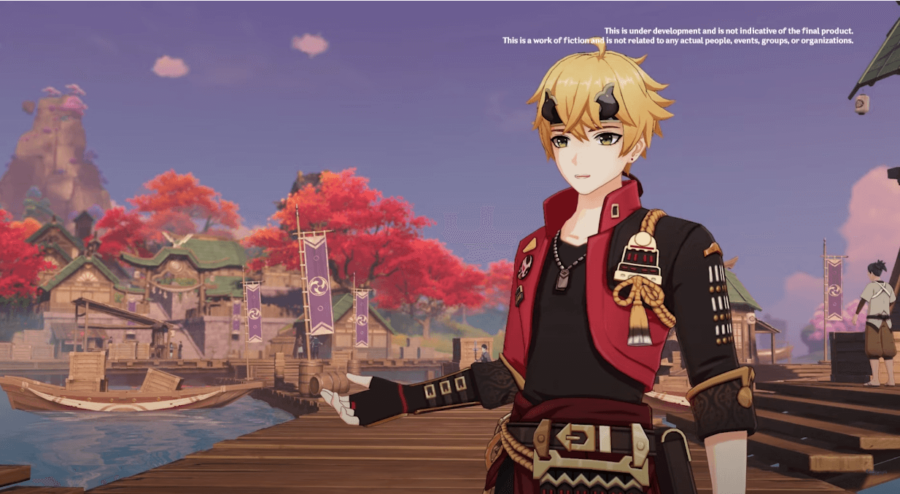 From the details released on Thoma so far, we can surmise that this character is a helpful and devoted individual, and a close aid to the powerful Kamisato Clan. However, it also seems likely that Thoma has a few secrets of his own.
Genshin Impact's Head of Creative Concept and Writing Team, Xiao Luohao, stated that Thoma:
has blond hair, different from most other Inazuma characters, and of course, his identity is naturally a bit of a mystery of its own. In terms of his personality, he's very observant of people. A rather mature companion, he is currently the chief retainer of the Kamisato Clan and has a certain level of association with the Kamisato siblings.
Thoma is predicted to be a Pyro polearm user. According to Sukuna on Twitter, Thoma will likely be a 4-star character.
For more information on all upcoming Genshin Impact content, check out Genshin Impact 2.0 Leaks, New Characters, Release Date. We've also got you covered on free in-game codes and what Epitomized Path does in Genshin Impact.