Upon gaining access to the downloadable content for Ghosts of Tsushima, Iki Island. Not long after arriving at the island, you may find your first Animal Sanctuary, located at the Raider's Promonitory to the north of A Lost Friend quest.
Exploring the island, you'll see Mongolians capturing innocent cute monkeys and putting them into cages with the help of a Mongol Shaman to help pacify the animals. Dispatch these vile Mongolians in whatever way you desire, and unlock the cage to free all the monkeys.
However, that is not enough. The animals are agitated and will not settle down. To calm down the monkeys, you need to play a melody on your flute to restore peace to the now broken sanctuary. But you need to find a location nearby the cage with a circular straw mat you can kneel on to play. When found, press R2, and a mini-game will start.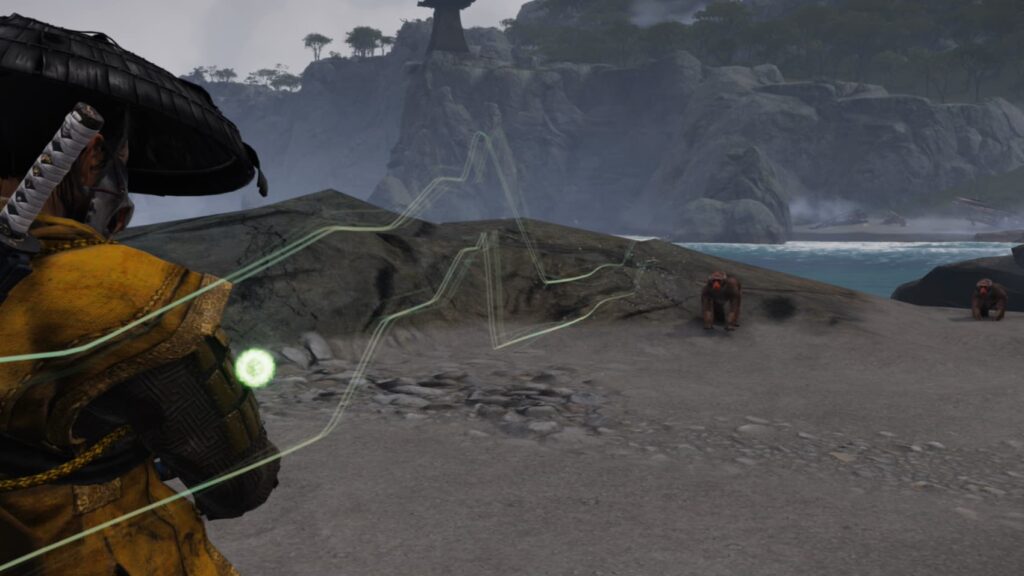 A green dot will appear on the screen that will move up and down when you hilt the PlayStation 5 controller. Tilting up will move the green dot up, and tilting down will move it down. A green wave will emanate from the monkey, and you have to tilt your PS5 controller up and down and stay in this green wave for the duration of the melody. This will involve continuously tilting the controller up and down as the pitch increases and decreases. But as long as you stay in the green wavelength, the mini-game will be completed.
If the green dot goes red, this means you are not in the green wave, and you will fail if it continues to be green. Don't worry. Even if you fail, you can repeat this as many times as necessary to complete the minigame.
For more guides on Ghost of Tsushima Iki Island, we have you covered.