One of the early quests available to players in goat Simulator 3 is the Clean Energy mission. The mission revolves around the player activating the non-functional wind turbines. While the objective may sound straightforward, it is not, as the game provides little to no clue about solving the quest. To run the Wind Turbines on the top of the mountain, you need to attach a battery to the battery slot of the turbines.
Where can you find batteries in Goat Simulator 3?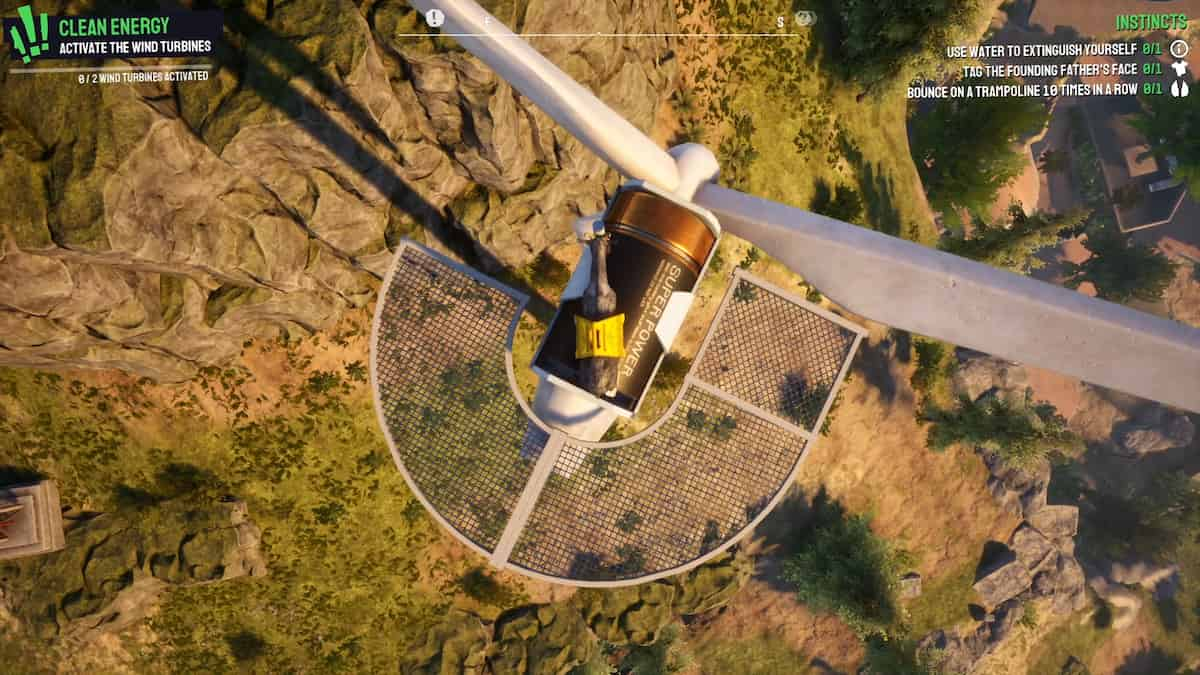 Instead of looking for a new battery to attach to your wind turbines, you need to plug out an existing battery from the already-working red-blade wind turbines and swap it with the non-working blue-blade one. You can find many running/non-running turbines in the following location.
Related: How to finish the Big-Foot Sighted quest in Goat Simulator 3
How to swap batteries in Wind Turbines in Goat Simulator 3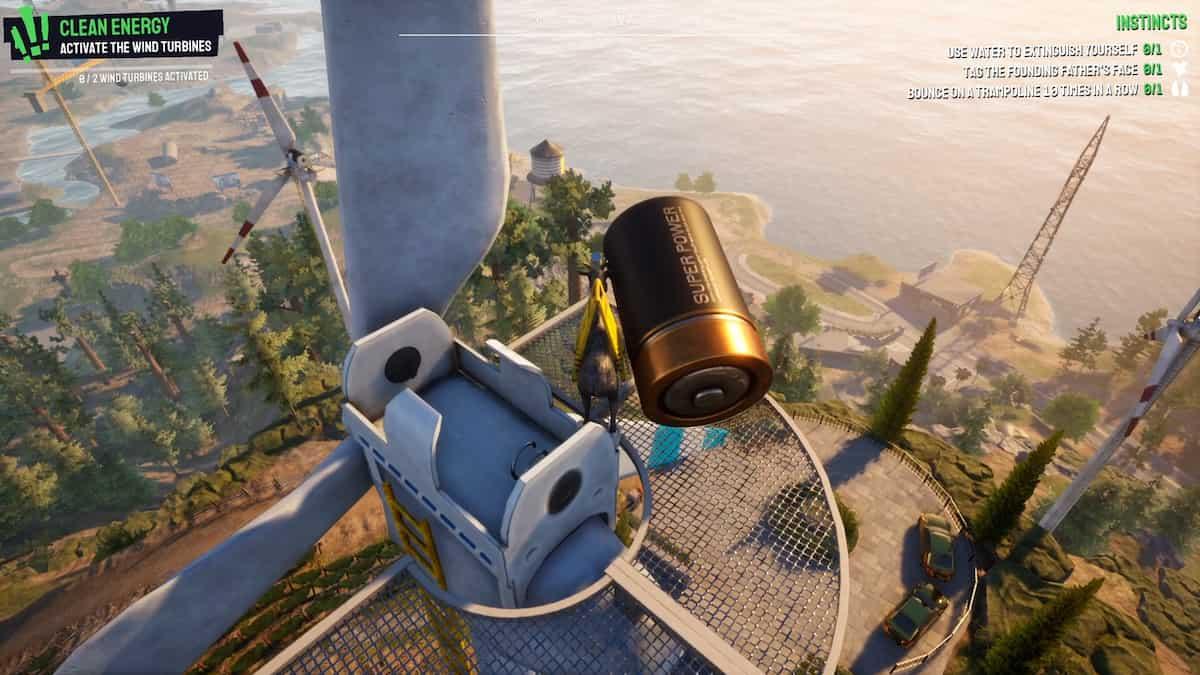 To swap batteries in Goat Simulator 3, follow the given steps.
Climb to the top of the working red turbines using the ladder. Now, headbutt the battery part to make it fall from the slot.
Pick up the battery with the help of your licking mechanism. Use B on your Xbox Gamepad or E on your keyboard to lick at any object.
Carry the battery to the non-working blue-blade turbines and place it in its battery slot.
After replacing the batteries in the two turbines, you will successfully complete the Clean Energy quests in Goat Simulator 3. You will get the Tickler backpack gear for finishing the mission.
For more on Goat Simulator 3, check out How to complete the Founding Father Quest in Goat Simulator 3 or How to complete the Imperial Mausoleum Quest in Goat Simulator 3 on Pro Game Guides.