God of War Ragnarok will see Kratos and Atreus travel the nine realms in search of prophecy and knowledge. After the main story, the journey continues; there are favors to complete, bosses to defeat, and secrets to solve. God of War Ragnarok features several post-game activities to complete. Here is a list of five things to do after beating God of War Ragnarok.
A Viking Funeral
A Viking Funeral is a favor initiated by talking at the Brother's shop. The quest line takes place in Svartalfheim and can be accessed immediately after finishing the story. We recommend returning to Sindri's house first and talking to Ratatoskr, as he will give you new Yggdrasil Seeds that can fast-travel directly to the funeral location.
This favor is a short send-off to a particular character after concluding the main story narrative to avoid spoilers. After completing this favor, the full credits will roll.
Muspelheim Challenges
Muspelheim is back in God of War Ragnarok with new challenges to complete and rewards to collect. To access the Muspelheim Crucible, you will need two seed halves which you can find in Svartalfheim.
There are six initial challenges to complete, giving you access to the Nornir chest, the center of the main arena. Once complete, this will unlock the final six challenges.
Related: How to get all Leviathan Axe Light Runic Attacks in God of War Ragnarök
Berserker Souls
Berserker Souls are boss challenges found throughout all nine realms. There are 12 gravestones found in the realms, and Kratos will need to open these sites with the sword hilt relic you collected during the main story.
These are tough fights, and we recommend ensuring you've upgraded your gear and weapons and prepared accordingly.
Collectibles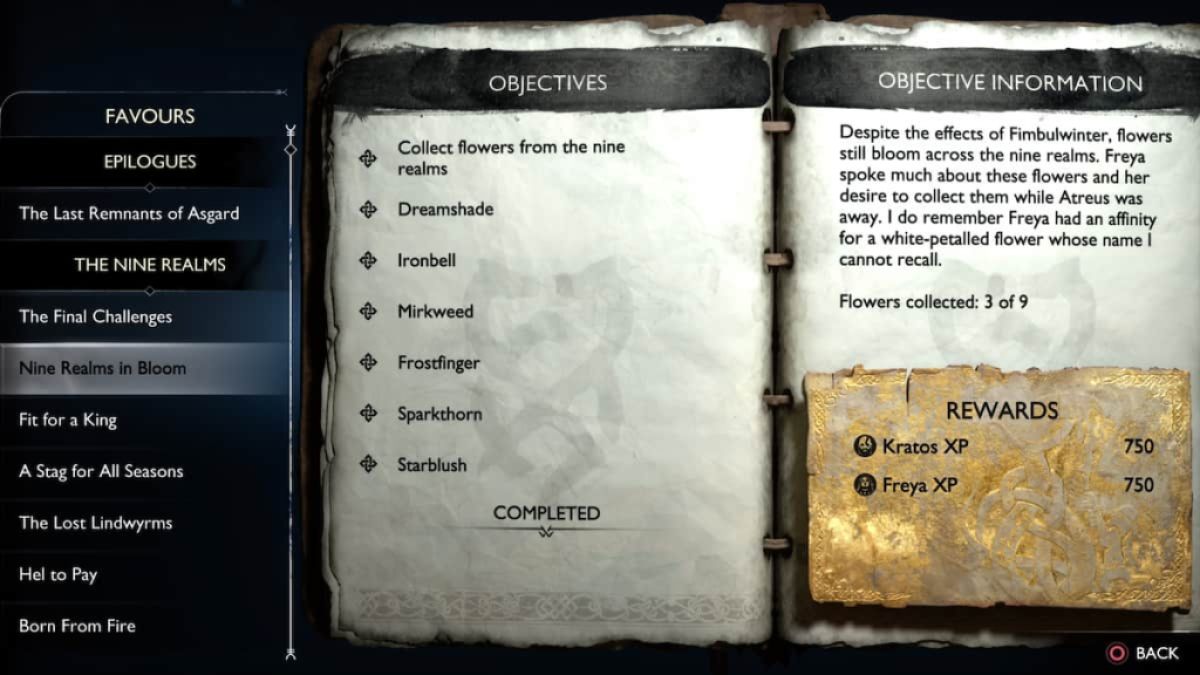 Several collectible Favors will start during your journey; while it is possible to complete these during the main story, here is a full list of the collectible tasks:
Nine Realms in Bloom: Collect flowers from the nine realms.
A Stag for All Seasons: Return the four stags to Ratatoskr.
The Lost Lindwyrms: Capture and return six Lindwyrms to Ratatoskr.
The Eyes of Odin: Kill 48 of Odin's Ravens.
Artifacts: Kvasir's Poems, Spirit Mementos, Stolen Treasures, Tributes to Freyr, Family Crests, and Things Left Behind.
The Last Remnants of Asgard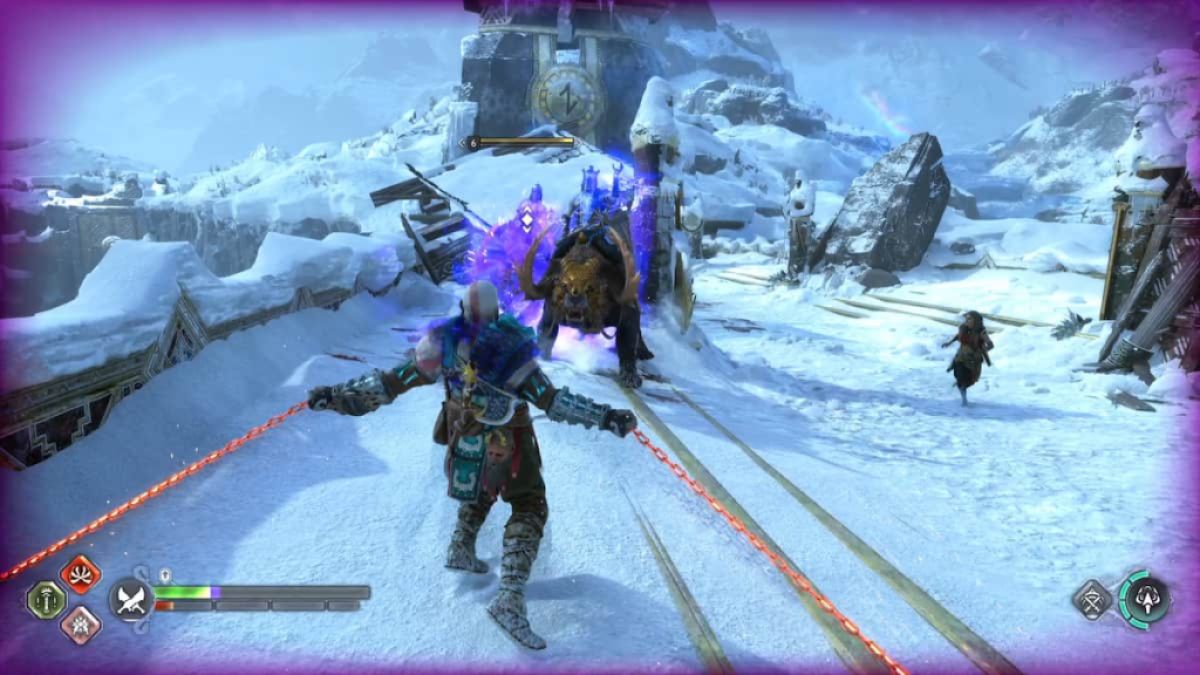 The Last Remnants of Asgard will see Kratos and Freya deal with the aftermath of Asgard's destruction. This favor commences after the story, and Kratos must clear 10 Asgard wreckage found throughout the realms.
This favor will lead you into the final boss fight of the game against Gna, the Valkyrie Queen, this is the most brutal fight in the game, and we recommend only attempting this after you have completed the rest of this list.
For more information on God Of War Ragnarok, check out How to level up and upgrade gear in God of War Ragnarok on Pro Game Guides.