God of War Ragnarök has plenty of side quests, called Favors, for you to complete. After journeying through Vanaheim, you'll be able to unlock a new section of Alfheim. There you can complete The Elven Sanctum Favor to recover some lost knowledge of the Elves. Here's where you can find and complete it.
Where to find The Elven Sanctum in God of War Ragnarök - Alfheim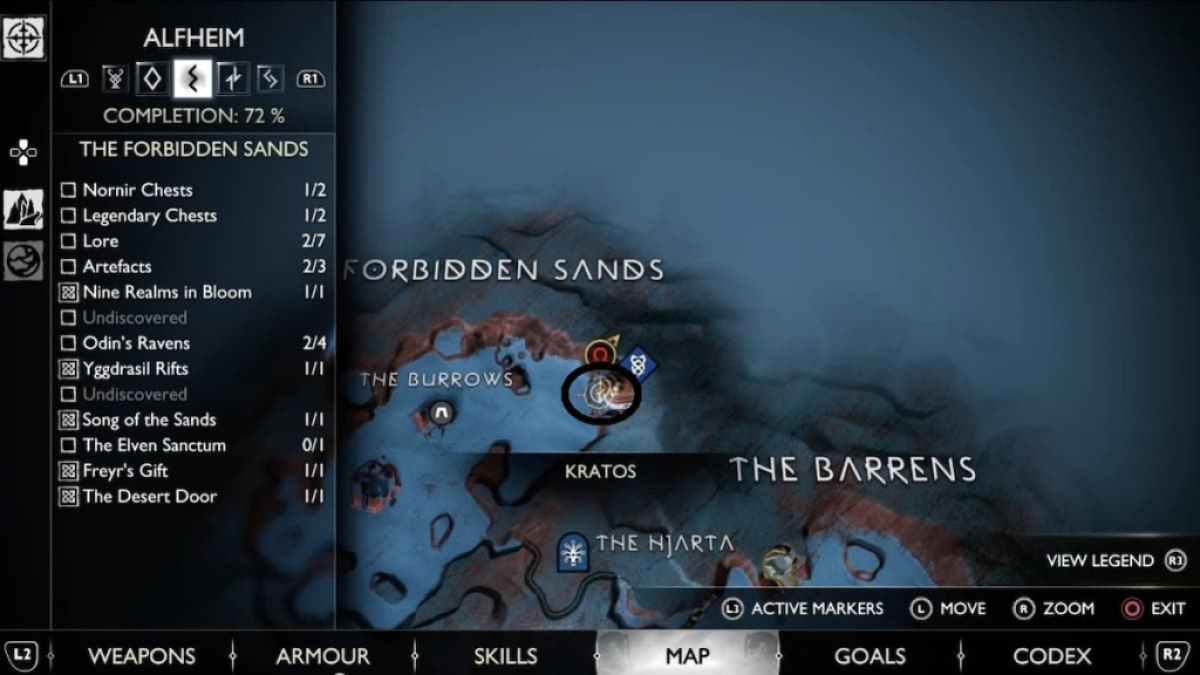 The Elven Sanctum is located north of The Forbidden Sands. See the image above for its location on the map. This favor is fairly short, as it largely comprises you entering the Sanctum and looting it. Inside there will be two lore markers for you to find, as well a lore scroll, a lost page, a legendary chest with a Jewel of Yggdrasil inside, the Forgotten Tower treasure map, and the Consul's Journal. Attempt to leave, however, and you will be attacked by The Maven, a light elf guardian of the Sanctum. Use shield strikes to counter her attacks when prompted by a blue circle to gain an edge in this battle. Once you've defeated her, you'll be able to take the Consul's Journal with you.
Related: How to solve Freyr's Statue puzzle in The Forbidden Sands in God of War Ragnarök
What to do with the Consul's Journal in God of War Ragnarök
You could keep the Consul's Journal for yourself, but what the game intends for you to do is sell it to Brok or Sindri. They'll take care of the lock on it. Selling the Consul's Journal will net you hacksilver and a few extra dialogue lines at Freyr's Campsite.
Looking for more help with Favors in God of War Ragnarök? Check out How to get the Watchtower Key in Bay of Bounty in God of War Ragnarok and Where to find the Hafgufa cave entrance in God of War Ragnarok here at Pro Game Guides.