There are numerous sidequests to complete in God of War Ragnarök, which are called Favors. These can reward you with power-ups, items, and more. This includes Freyr's Gift, which may leave you wondering how to solve the puzzle for Freyr's Gift in God of War Ragnarök.
How to complete Freyr's Gift in God of War Ragnarök
Start by climbing up the ramp to your right when facing the statue. Position yourself and throw the Leviathan Axe through the glowing tendril orbs to destroy them. Go down below and aim at the red wall to have Freya open it. Quickly throw your axe through the orbs to free the blue crystal. Go and retrieve the crystal.
Related: Where to find the three torches to unlock the Nornir Chest in Goddess Falls in God of War Ragnarök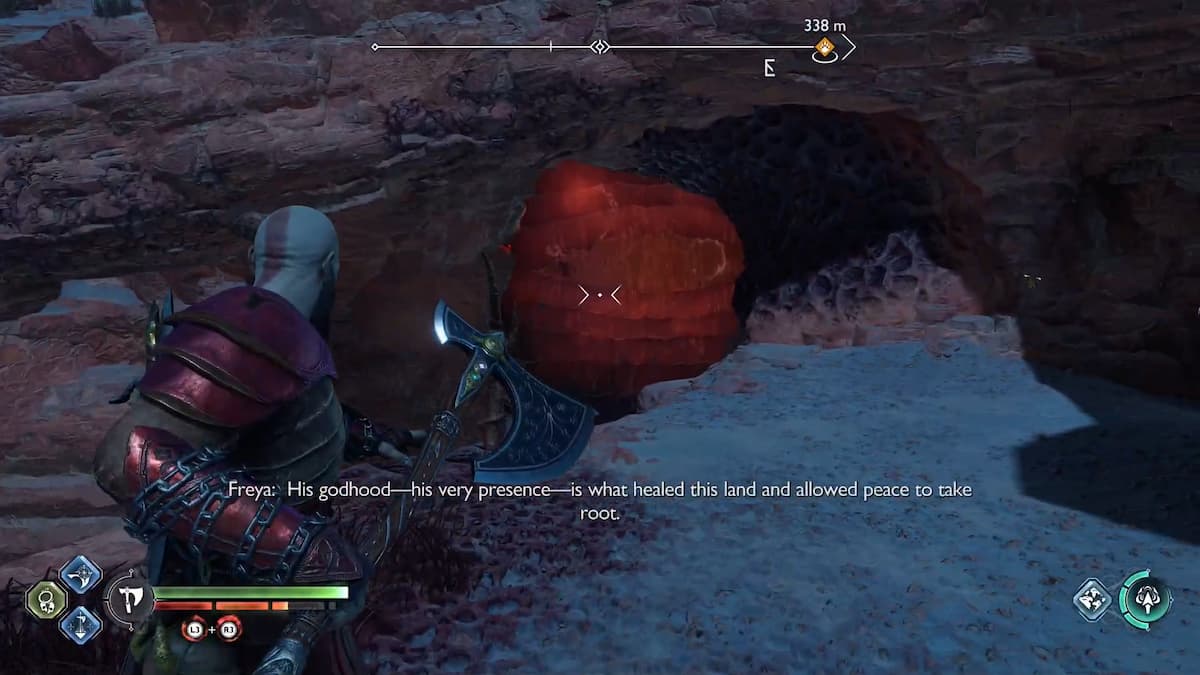 Remove the crystal under the light bridge on the left side. This will deactivate the bridge and reveal the purple crystal. Throw your axe at it to destroy the tendrils above. Reactivate the bridge, carry the new crystal to the top of this cliff, and place it on the pedestal. This will light up one of the runes.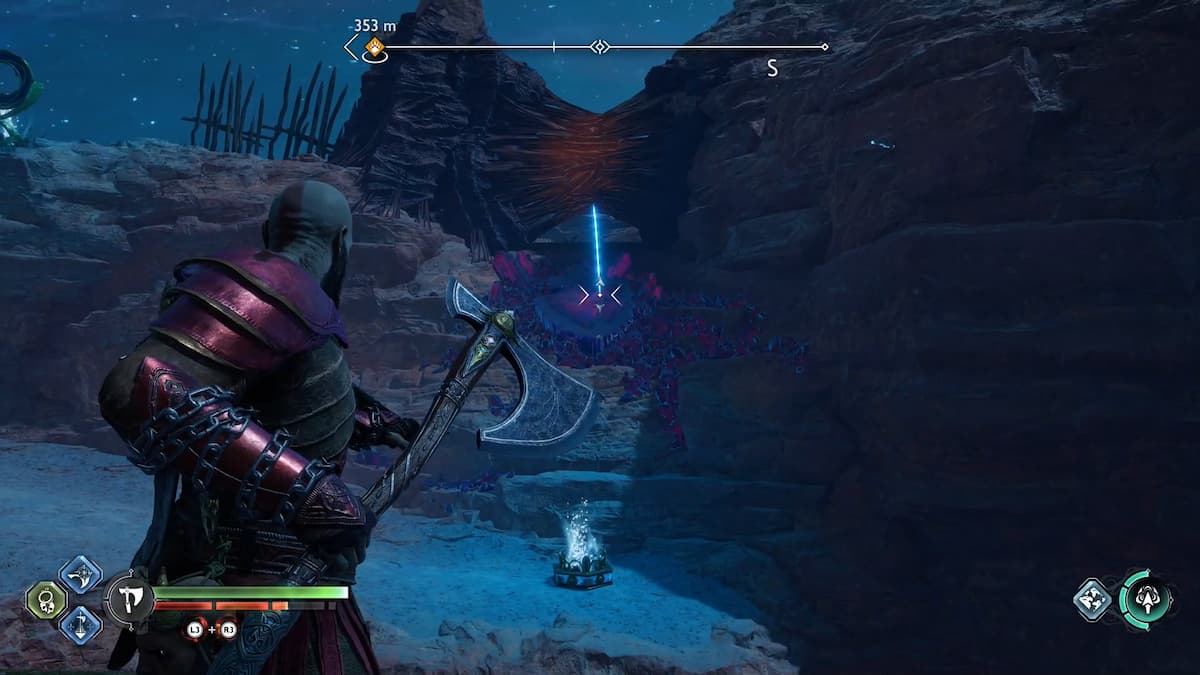 Pick the crystal powering the bridge and carry it to the raised platform on the other side. Place it on the pedestal to activate and light up the second rune. Go below to read the lore marker and interact with the crystal circle to complete Freyr's Gift in God of War Ragnarök.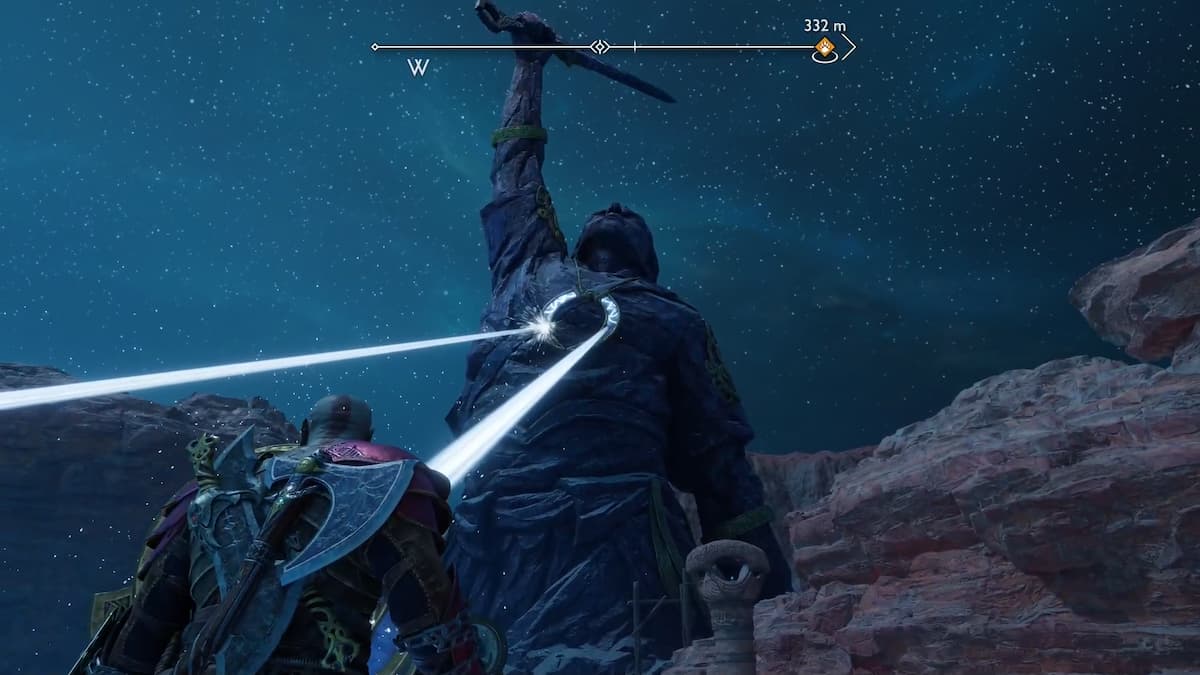 For more information on God of War, check out God of War Ragnarök – What is a 'Juicy Nokken'? and Best Skill Mods to choose in God of War Ragnarok on Pro Game Guides.