God of War Ragnarök follows the story of father and son, Kratos and Atreus. However, despite the pair's closeness, they wind up separated in the story. During this time, Atreus meets and aids Angrboda as she attempts to sneak into Gryla's home. This may leave you wondering how to get into Gryla's house in God of War Ragnarök.
How to enter Gryla's home in God of War Ragnarök
Getting into Gryla's home in God of War Ragnarök will take some puzzle-solving and platforming, especially as Atreus must help Angrboda at certain times. Fortunately, it quickly becomes a breeze once you figure out how to get in, thanks to Atreus' skills. Here is how to sneak into Gryla's house in God of War Ragnarök.
Once you reach the front of Gryla's home, turn to the right and head down this path. At the end of the path, you will find a climbable wall. Make your way up to the top and grapple across the gap. Angrboda cannot follow this path, so you will need to find a way to help her across.
At the top of the cliff, look at the hanging cage in the middle of this area. Shoot the glowing green bits to drop the cage down below. Angrboda will use this to get across and climb up. She will then open the path for you, allowing you to get o the top as well.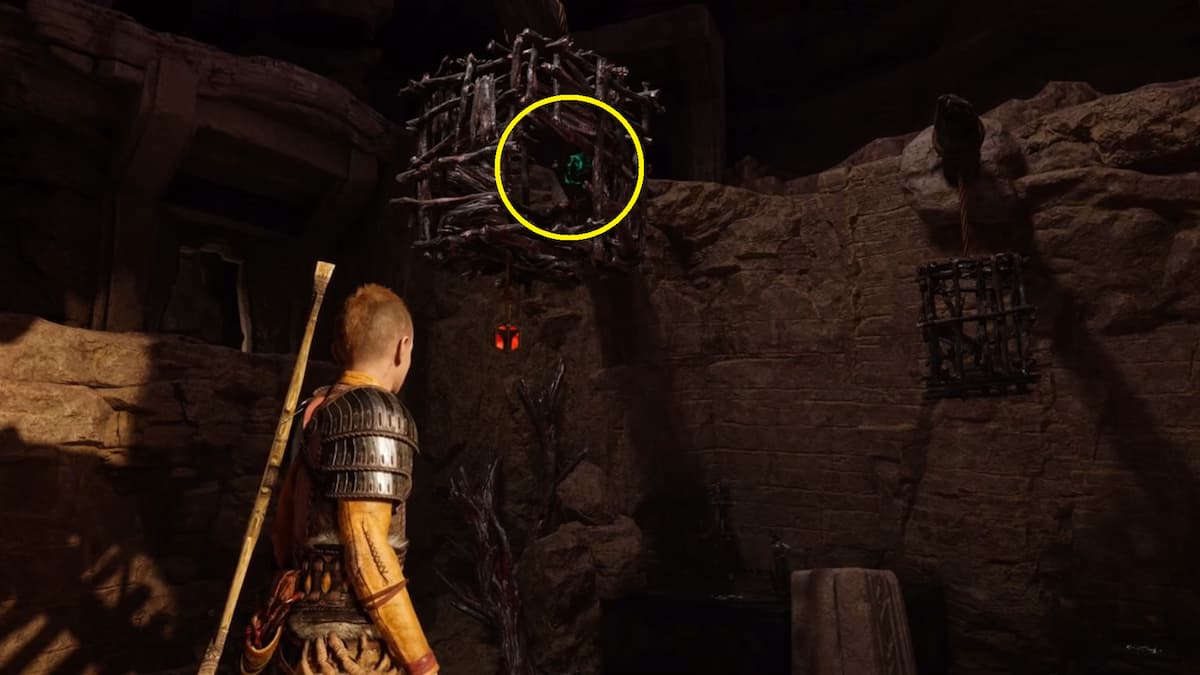 Enter the next room and drop down. Turn to the right and climb up to collect the treasure chest hidden there. After you loot this, climb the left path and enter Gryla's house, where Atreus will make a loud noise upon landing. Fortunately, Gryla doesn't seem to be home at the moment.
For more information on God of War, check Where to find Lunda's Broken Armor in God of War Ragnarök and How to ring the three bells to unlock the Nornir chest at The Veiled Passage in God of War Ragnarök on Pro Game Guides.