Even from the very beginning, God of War Ragnarok pits players against tough bosses like the Dreki. To no surprise, this continues throughout the game. One of the more difficult bosses in the game is the Jotnar Giant Gryla. This fight is difficult for several reasons, the major one being that players will control Atreus during the fight, not Kratos. Players may not be as familiar with the controls or fighting mechanics.
How to beat Gryla in God of War Ragnarok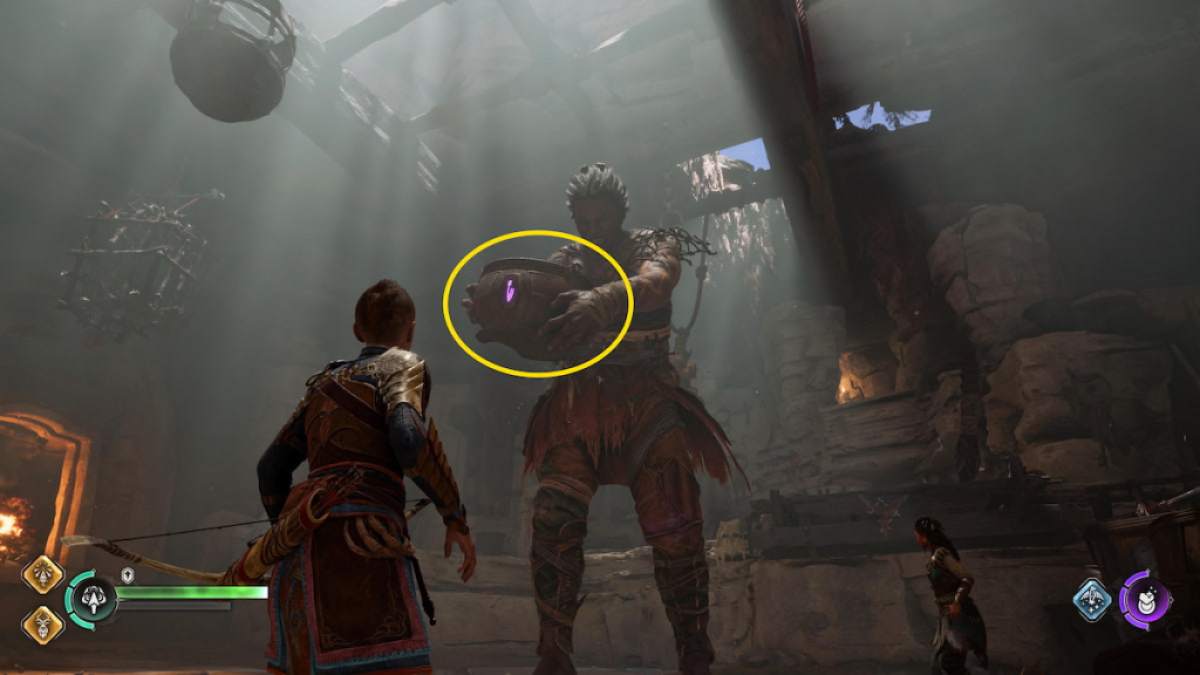 Playing as Atreus comes with its ups and downs, but players should keep in mind that his gameplay is different than Kratos'. Players can't fight this boss the same way as others. It is important to attack Gryla from range rather than up close. This is Atreus' strongsuit. Using Angrboda's attacks and attacking the candles around the room will also stun Gryla, giving the players more chances to damage the giant. One thing that can be very confusing at first is what to aim at. With the Gryla boss fight, players should aim at the Cauldron, which has a glowing purple rune in the middle. This is Gryla's weak spot and the place that will deal damage.
Related: How to open the big water gate in Aurvangar Wetlands in God of War Ragnarok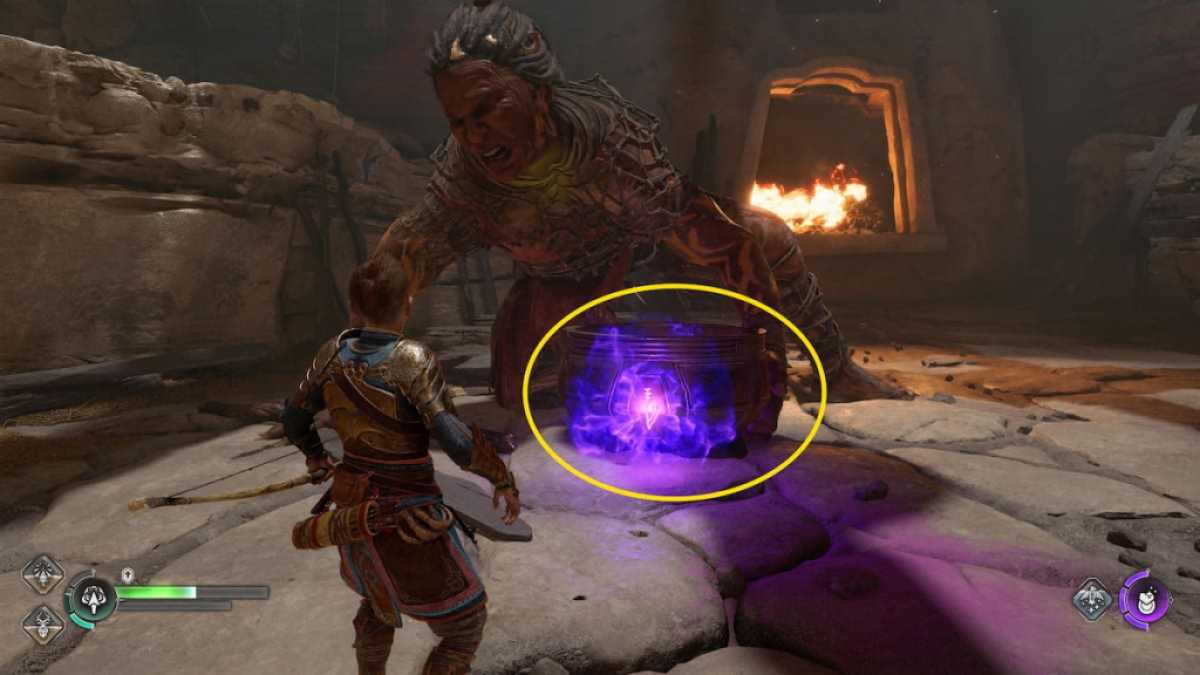 To summarize, these are the most important things to keep in mind when fighting Gryla:
Keep your distance - Atreus specializes in ranged attacks. Players should solely attack Gryla from range. This can be easy to forget when not playing as Kratos, but it is important to keep in mind.
Aim for the Cauldron - The Cauldron is the focus of the fight. This is where players should focus their attacks on dealing the most damage.
Use Angrboda - Agrboda can stun the boss by attacking the candles around the room during the fight, giving players a chance to deal massive amounts of damage to her.
Watch the red indicators - There will be red indicators around the room showing where Gryla's biggest and deadliest attacks will land. These are important to keep an eye on during the fight to avoid taking heavy damage.
Interested in other helpful God of War Ragnarok guides and want to read more? Check out How to shut down Modvitnir's Mining Rig for the Favor In Service of Asgard in God of War Ragnarok on Pro Game Guides!