There's many side quests to be completed in God of War Ragnarok. These are called Favors, and you'll get XP and rewards by completing them. One particular Favor is called In Service of Asgard, where you have to shut down three Mining Rigs. Here's a walkthrough on shutting down the first Mining Rig, Modvitnir's Rig, in God of War Ragnarok.
In Service of Asgard walkthrough - How to shut down Modvitnir's Rig in God of War Ragnarok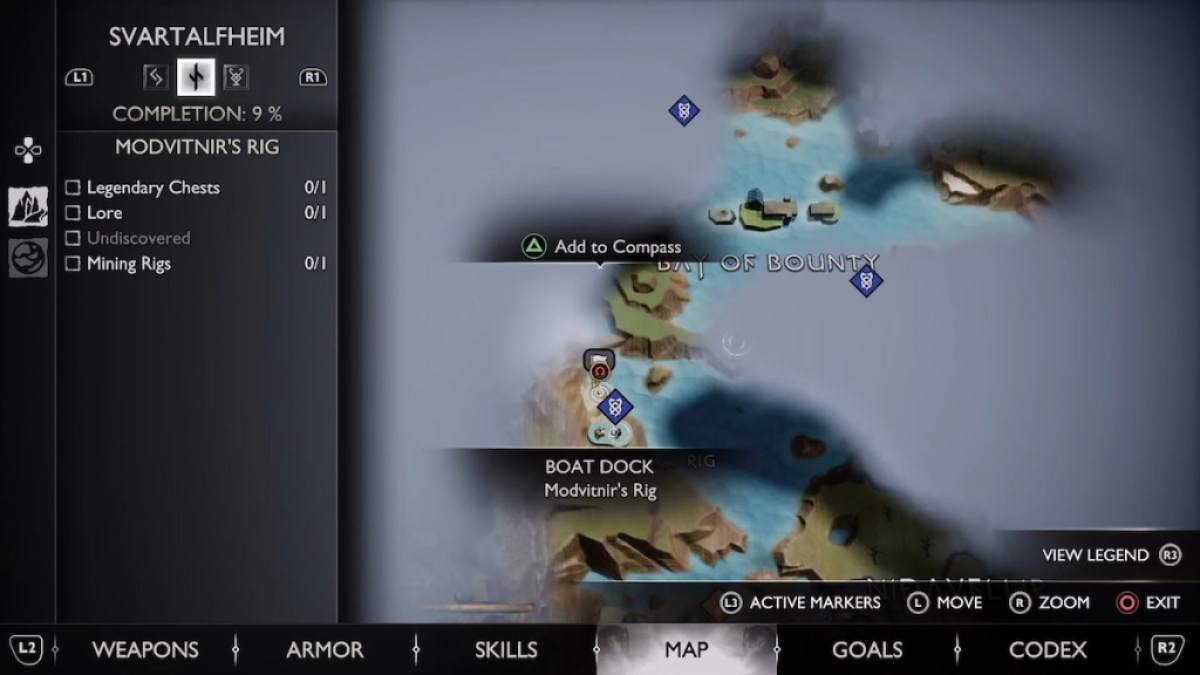 To shut down Modvitnir's Rig in God of War Ragnarok, climb up the linear path and be attacked by a new enemy. Dispatch, and then grapple onto the wooden board to propel yourself up. Immediately on your right, there's a Paddle; hit it to lower the gate. Jump over, and follow the climbing route.
Related: How to get the Watchtower Key in Bay of Bounty in God of War Ragnarok
At the top, you'll encounter a chest, along with enemies. On the right is a grapple point so you can leap to the other side. When you land, look to your left and see two Paddles on either side of the crane. Throw your axe at the right Paddle to spin the crane. Once the crane has stopped, hit the same Paddle again.
After the crane is to your right, follow it by grappling over to the other side using the crane hook. After some combat, hit the same right Paddle again twice. Grapple over once again and open the chest. Grapple back and on your left is a chain you can climb. Head on up.
At the top, you'll get into a fight. Once killed, head towards the fire. Interact with the grate and use the left analog to cut it with your blades and destroy it. You'll automatically throw your Leviathan Axe to put out the flames and shut down the Modvitnir's Rig.
For more God of War Ragnarok guides, we've got you covered. Check out How to shut down Althjof's Rig for the Favor In Service of Asgard in God of War Ragnarok and How to open the Nornir chests in Aurvangar Wetlands in God of War Ragnarok at Pro Game Guides.