There are many obstacles and blocked paths that players will encounter while playing through God of War Ragnarok. One of the more notable ones is the drawbridge that seems to be inaccessible in the Cliffside Ruins in Vanaheim. Players will likely encounter this location while traveling with Freya, and her skills will come in handy for this task.
How to get across the drawbridge in Cliffside Ruins in God of War Ragnarok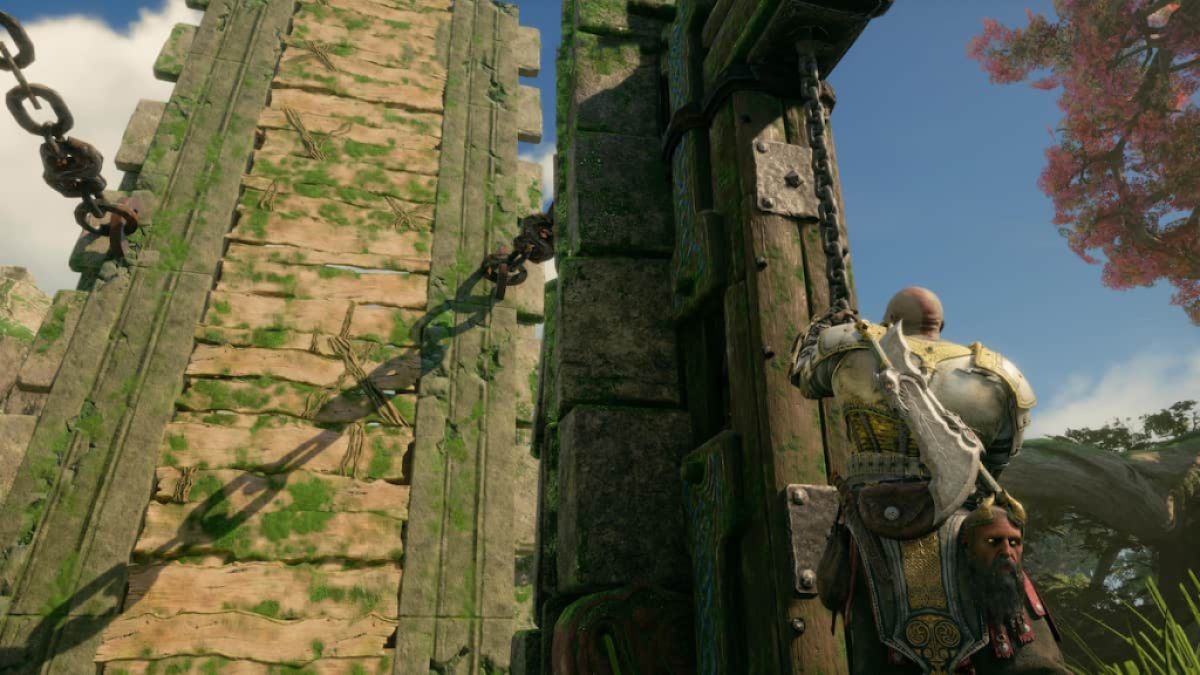 To lower this bridge and cross it, players will need to finish the favor called Conscience For The Dead. Follow the steps needed to slay the Seidr Fanatics and complete this Favor, as it can be a bit confusing the first time around. This side mission takes players to a location called Goddess Falls, then to The Veiled Passage, where they will have to encounter and defeat the Seidr Fanatics.
You cannot do it from the Cliffside Ruins side. It is impossible, so no getting this shortcut until you go through the area and deal with the Seidr Fanatics.
Related: How to destroy the poison totems in God of War Ragnarok
Once the Fanatics have been defeated, players can follow the paths through the winding hills and mountains of Vanaheim to make their way out on the opposite side of the drawbridge, where there will be a chain that Kratos can pull to lower the contraption. Lowering the drawbridge isn't particularly difficult, but figuring out how to do it can be tough.
Interested in other helpful God of War Ragnarok guides and want to read more? Check out How to remove the brambles to open chests in God of War Ragnarok on Pro Game Guides!