Grand Theft Auto V is great for living the crime cartel situations of your dreams, whether that be through heists or being a motorcycle club president. With the re-release of GTA V coming along soon for the newest generation of consoles, let's look into how you register as an MC President.
In order to do this you will need to be logged in to GTA Online, as the main storyline of the base game does not revolve around running a motorcycle club (unless you count Trevor blowing one up as running it...)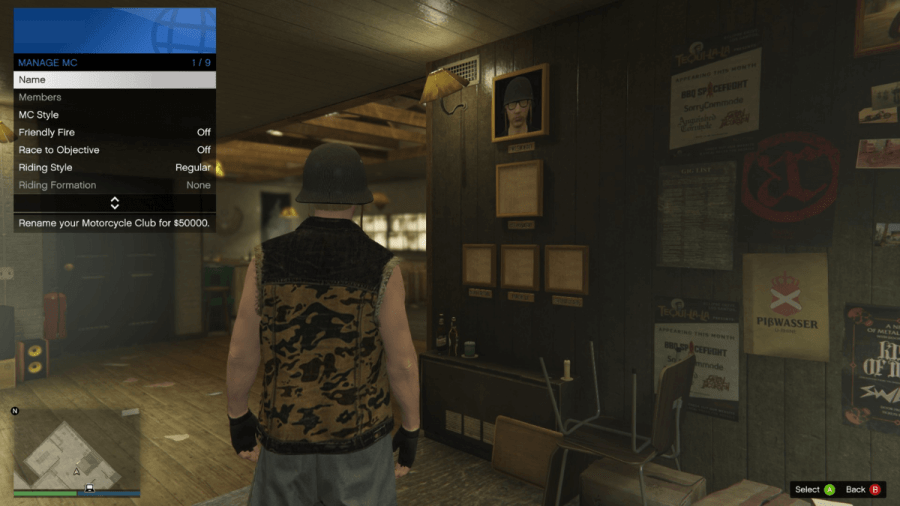 There are a few steps that you will need to go through in order to become an MC President, do as follows:
Open up your phone in-game and click on the Internet browser
Go to the Maze Bank Foreclosures website
Find a Clubhouse and purchase it
Open up the Interaction Menu (You can do this by holding the Touch Pad on PlayStation, holding Back/View on Xbox or pressing M on PC)
Scroll down until you see the Motorcycle Club menu and click Register as a President
Then use the PC in your Clubhouse to complete missions and tasks
Once this is all set up you will be able to undertake more missions that bring in more revenue! Not bad right? You can also join a friend's MC, but of course you will forgo being the president. To do that follow the same steps and when in the Motorcycle Club menu, click join club.
Looking for more GTA content? Check out the best businesses to run in GTA Online now you have your clubhouse!