Pokémon Scarlet and Violet is an open-world RPG that features a non-linear progression style. There are three distinct treasure hunt story paths players can choose from, with each posing various sets of challenges. The three main story paths that make up your collective adventure are called Starfall Street, Path of Legends, and Victory Road. In this guide, we'll tell you all you need to know regarding the treasure hunt story paths in Pokémon Scarlet and Violet.
All Treasure Hunt Story Paths in Pokémon Scarlet and Violet
In Pokémon Scarlet and Violet, players can choose three different treasure hunt themed story paths. Players can access all three from the open world, and you may choose to finish them in any order you please. The following are the three treasure hunt story paths in Pokémon Scarlet and Violet.
Starfall Street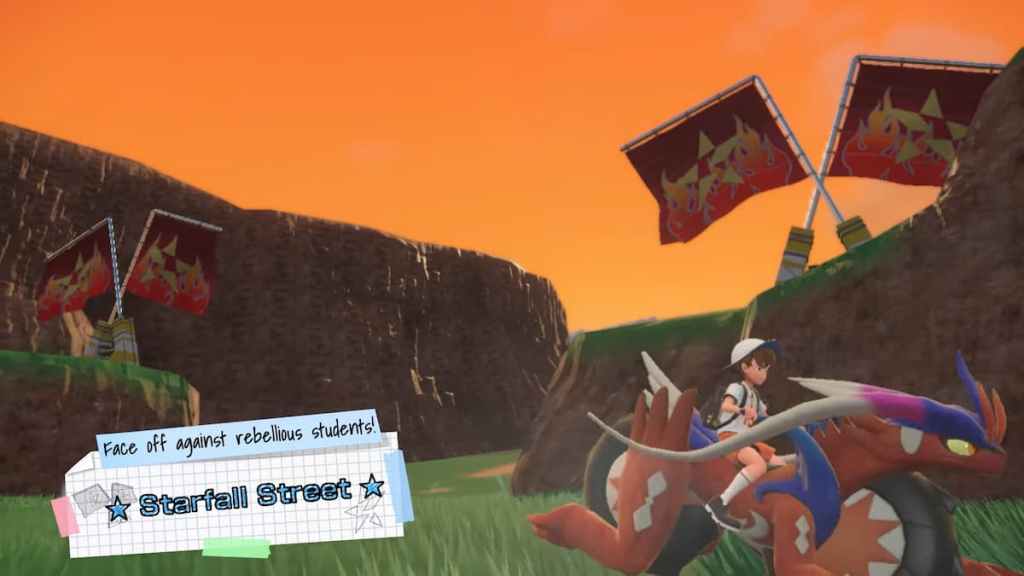 The Starfall Street path introduces the players to Team Star, the main antagonists in Pokémon Scarlet and Violet. Team Star comprises rebellious students of the school, who have several crews scattered across Paldea. Each crew has its own boss and operates within its base. Players will make their way to the Team Star crew bases on their adventurous journey and challenge the crew boss in battles. One of the bosses revealed in the Seek Your Treasure trailer is Mela, the boss of Team Star's fire crew, Schedar Squad.
Path of Legends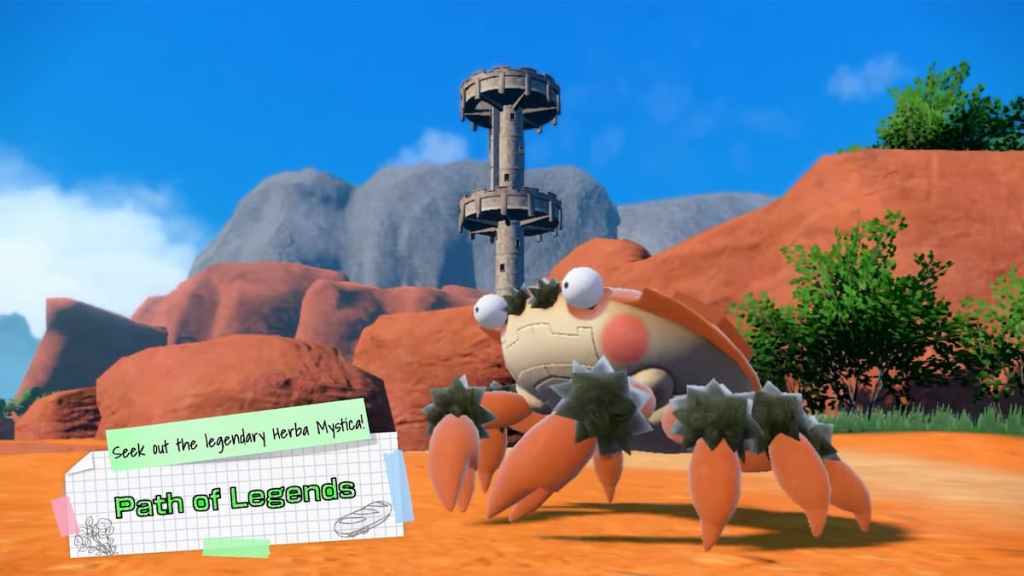 The Path of Legends route will involve the player collaborating with Arven, an upperclassman at your school and a skilled chef. Along with Arven, the player sets out on an adventure to seek a rare healing herb called Herba Mystica. These potent herbs are protected by giant Titan Pokémon, who you must face and defeat in battle.
Victory Road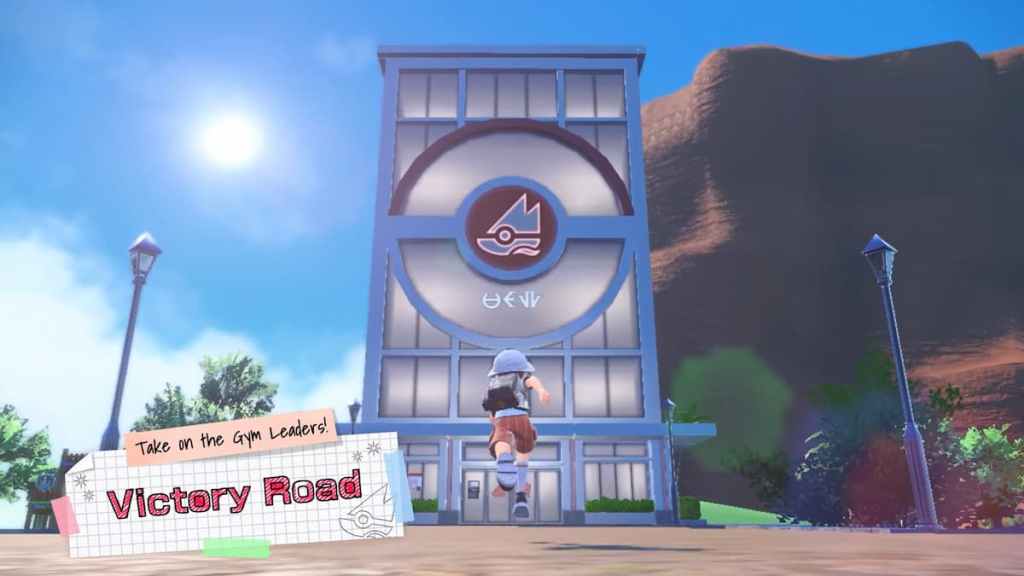 The Victory Road path delivers the classic Pokémon experience, where players battle it against Gym Leaders. There are a total of eight Pokémon Gyms scattered across Paldea. After successfully besting all Gym Leaders in Paldea, the player must pass the Champion Assessment Test at the Pokémon League headquarters to gain the coveted Pokémon Champion rank. This path also introduces the player to characters like Geeta, the Pokémon League Chairwoman, and Brassius, the Artazon Gym Leader.
Wondering who the professors are in Pokémon Scarlet and Violet? Check out Who are the Professors in Pokémon Scarlet and Violet? right here on Pro Game Guides.