Resources can be tough to come by in Harvestella, and catching rare fish is one easy way to get resources quickly. Players can unlock the Sahagin in the Waterside Biome for hints, but some of the rare fish will still be tough to get. Players might want to start a file with a game plan for catching these fish because some only appear in certain seasons.
How to catch every Rare Fish in Harvestella
Aurelium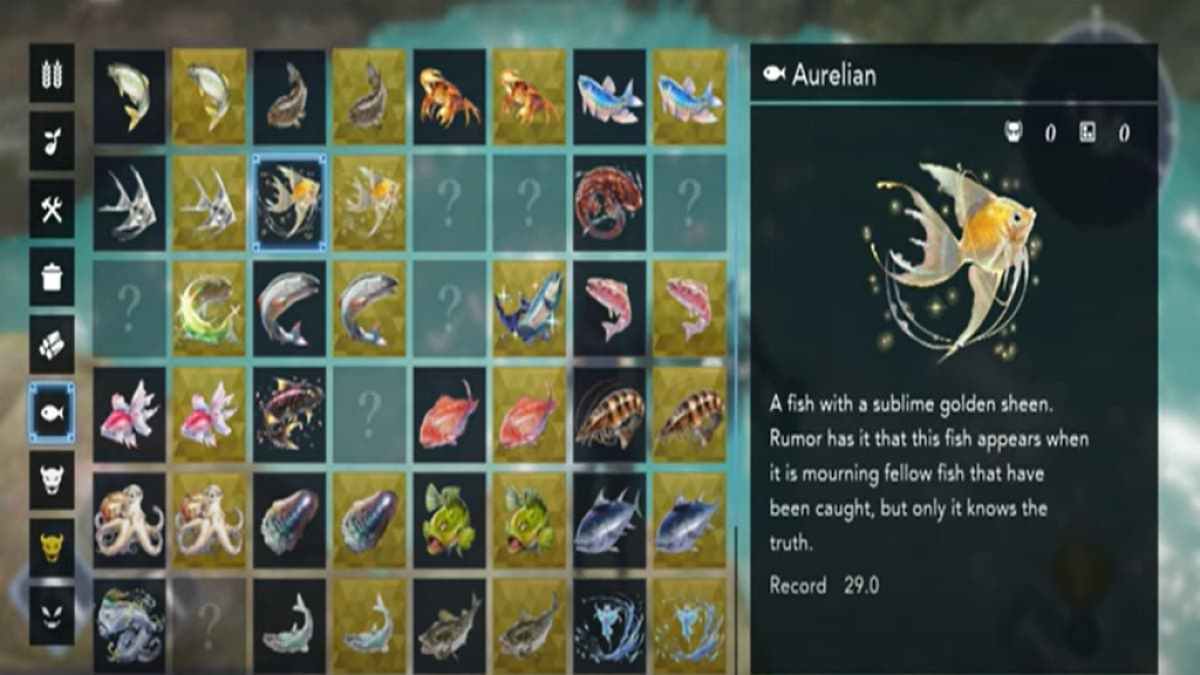 Fortunately, you can catch this fish right on Bird's Eye Brae. The only requirement is that the player catches a certain amount of Argentium, a less rare fish. Start catching Aregntium; after a while, Aurelium will start spawning.
Monotaimen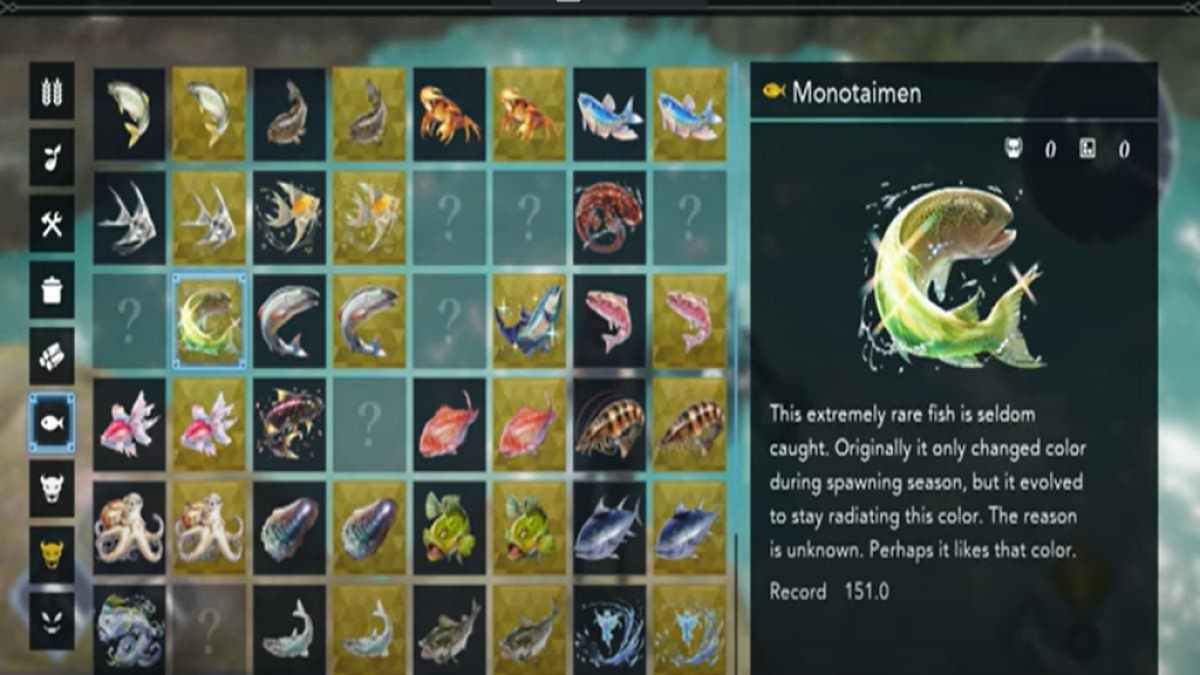 This fish is also available by fishing in the lake on Bird's Eye Brae. There is no special requirement for catching this fish; players will need to either have the RNG in their favor or fish a lot before they can find it.
Giant Salamander
Players can find these fish in the rivers in Lethe Village. This fish will only be found in Fall, so it's a good idea to catch it early. Once Fall passes, players will need to wait a whole year just to catch this fish again.
Jejune Trout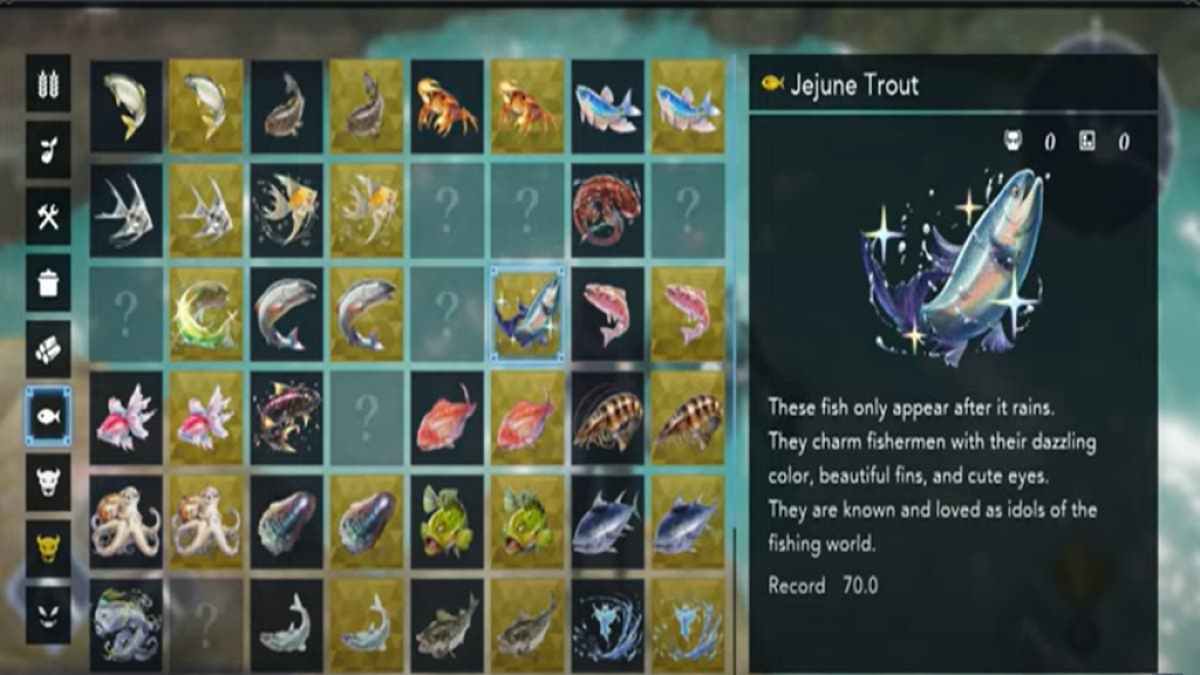 Oddly, this fish is only available the day after it rains. It's a good idea to save before catching this one. After it rains, head to the Higan Canyon and fish in any of the bodies of water over there to find a Jejune Trout.
Related: All elemental attributes and weaknesses in Harvestella
Twilight Cherry Salmon
This fish is native to the Nemea region. As the name suggests, it's only catchable at nighttime. Players can head to Nemea Town at night and fish in the river going through the town to find the Twilight Cherry Salmon.
Siren's Servant
The Siren's Servant is one of the easier fish to grab. It needs to be caught in Shatolla on a rainy day. So, once the players see clouds, they can head to Shatolla and fish along the beach.
Ice Faerie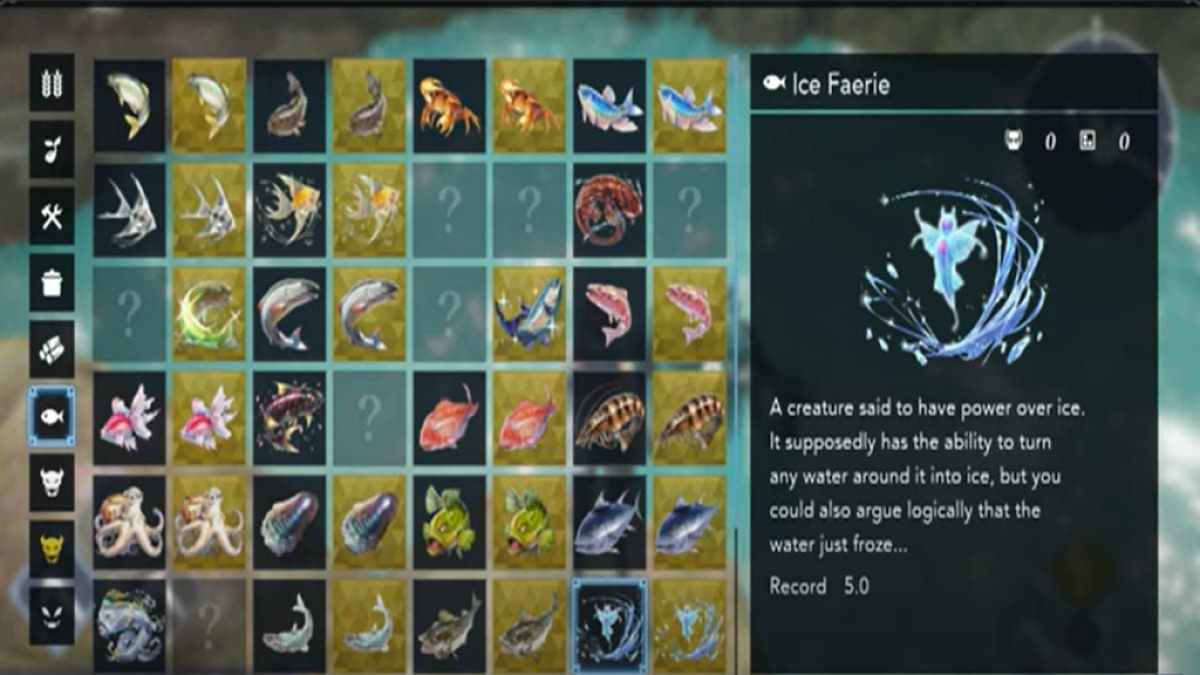 By far the easiest fish to find, players just need to fish in the pond at the Argene Capitol. It's the only thing to really catch in this area, so it shouldn't be too time-consuming.
The Rainbow Harp
Catching this fish will take a while, so clear out some time to find this one. The Rainbow Harp is available at the Panthalassa Junction, which has several stairs leading to fishing points. The Rainbow Haro is quite rare, though, so be prepared.
Cardinal Goldfish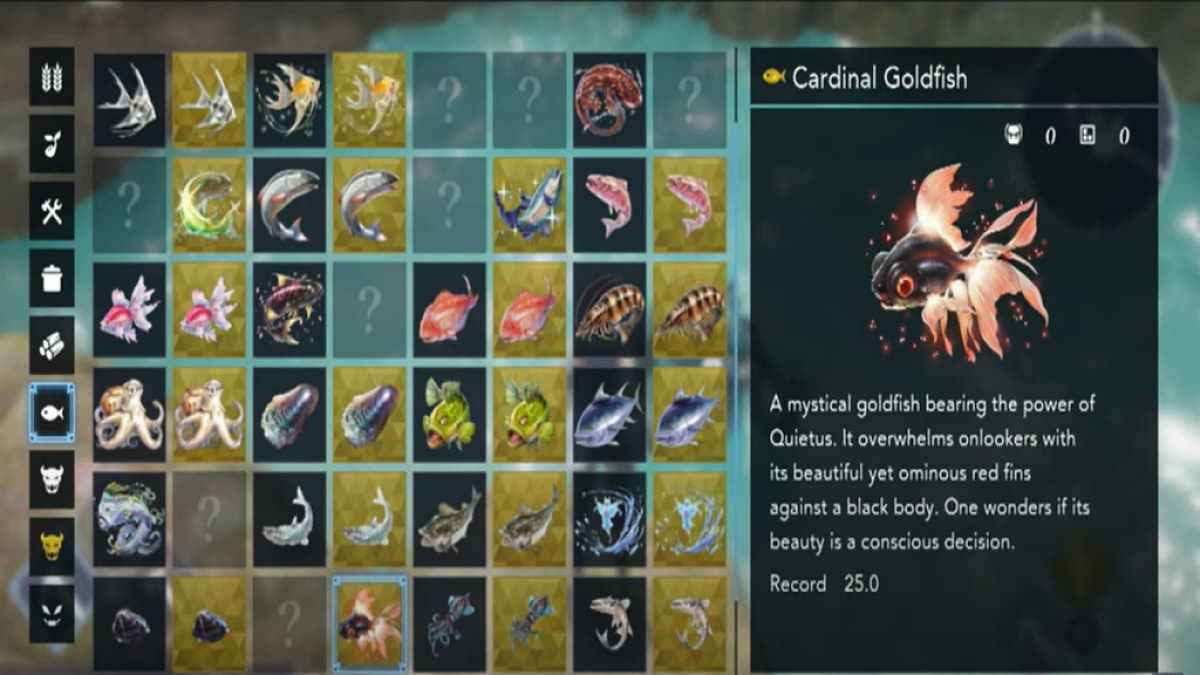 The last of the rare fish has one of the more peculiar locations. The Cardinal Goldfish is found inside a cave called Karenoid. Players who have finished the main story can enter Karenoid at any time by going through the well in Bird's Eye Brae. Otherwise, they will have to wait until Quietus to access Karenoid.
Want more Harvestella guides? Pro Game Guides has you covered with Harvestella Review: Flawed fantasy farming