If you are a fan of war games or entertainment pertaining to the Second World War, you would be hard-pressed to find games on today's Steam market that truly capture this era of history. However, there is one game players should note: Hell Let Loose, which is far better than most, if not all, games in this genre.
Hell Let Loose is a tactical squad-based shooter set in WW2, specifically on the western front. Players join squads (led by squad leaders) to coordinate movements and strategy. And it is up to these squad leaders to relay commands. To win battles, everyone must work together.
Players familiar with Rising Storm 2 Vietnam or Verdun, should feel right at home with Hell Let Loose. However, where this game differs from other titles is its 100-player server size, along with a resource management system, and combat that is split between Infantry, Tanks, and Artillery.
Through teamwork, players must use all three combat types, resources, and a spawn system to win matches and games. If one of these links in the chain break, it usually results in defeat.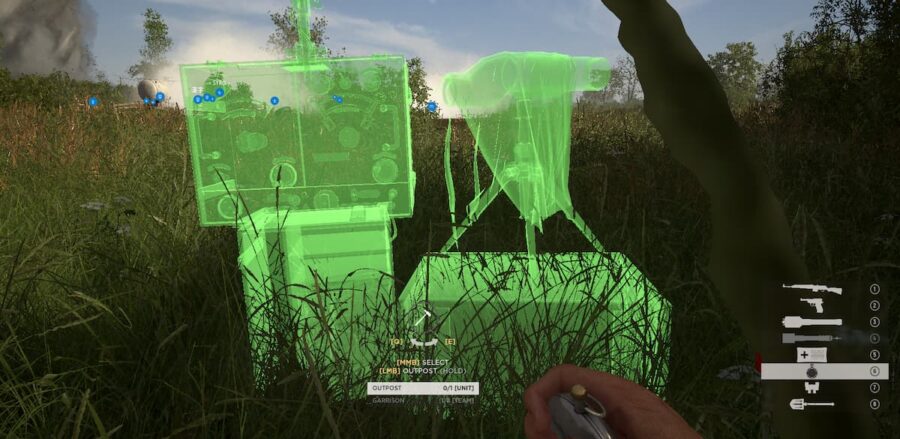 Spawn into Horrific and Immersive Gunfights
Hell Let Loose provides precisely what the title suggests, and players will quickly find out themselves as soon as they in the middle of a firefight.
Firefights are immersive as hell, and there is nothing quite like hearing bullets whip past your ears while searching for a safe spot to figure out what exactly is going on. The game's suppression system also adds to these intense moments of realism in firefights—when you fall under enemy fire, your whole world distorts.
When this happens, your screen will turn black and white, and objects around you and in the distance become hard to see until you take cover. It's a great system and adds a ton of realism while also serving as a helpful tactic for holding enemies in place while your squadmates enact a flank.
This is exactly where the game succeeds most, as similar FPS games feel stagnant on unique mechanics.
Well-rounded, Action-packed Gameplay
Developer Black Matter Pty offers dozens of maps with a frontline system where two teams can be pushed, backed, or hold their own ground protecting a series of objectives.
The game modes are extremely fun and enjoyable and can last up to hours on end, depending on how well each team performs. The resource spawn system can also lend heavily to how well a match lasts as well. Hell Let Loose's resource system allows players to build supplies that are needed to build garrisons and allows the Commander to call in artillery or bombing runs.
If your team doesn't have spawns (called garrisons) or outposts placed near the points, or just isn't properly supplied: your chances of holding points, well... tanks.
I think it's a great system, one that really helps the game leverage a realistic supply system. Overall, Hell Let Loose's gameplay hadn't changed that much from when the game was in early access—it's only gotten refined and arguably more solid all around.
However, some early access gripes still persist. Hell Let Loose sometimes relies too much on player communication for the game to be fun. This is a problem, as players who enter the fray solo will sometimes find a squad full of communicating players too hard-pressing.
This, in turn, can lead to players not enjoying the game because the squad leader and/pr other players are not communicating or placing down spawns, which can all lead to poor, frustrating situations such as dying and being forced to walk for miles.
Poor communication also applies to the rest of the team: if players are not communicating, it often leads to resource nodes not being placed, spawns not being placed, which can then lead to the other team steamrolling you for the entire match.
Thankfully situations like this don't happen often and can be prevented by joining community servers and finding people to play with via their discords, or just by playing with friends.
A Vast Arsenal of WW2 weaponry
Hell Let Loose has a vast array of WW2 weaponry that makes sense and feels as they should in a WW2 game. These weapons have realistic sounds and can often bombard the battlefield in an orchestra of death, while also sounding just as live from afar, and, to be frank: scary as hell when shot in your direction.
However, certain weapons can, at times, feel like throwing literal jelly beans at someone (looking at you tommy gun) and can throw off the enjoyment of gunplay. But for the vast majority of my time, most guns felt like proper tools in a soldier's arsenal.
Tanks and artillery also performed well and were some of the best parts of the game. I especially enjoyed how tanks could be the very factor that wins or loses certain points on the map, but were also glass cannons at the same time—a proper balance on the developer's end for such a deadly vehicle.
For example, if you push on too far ahead or are not aware of your surroundings, you can easily become overwhelmed by infantry and get destroyed. But if you play smart, you can easily use tanks to rank up kills and dominate the war zone, often winning the point for your side.
The same goes for artillery, but to use artillery is a bit tricky to use starting out because you have to calculate distance, etc. However, once you get the hang of it and use an artillery calculator app, artillery can become one of the best parts of the game.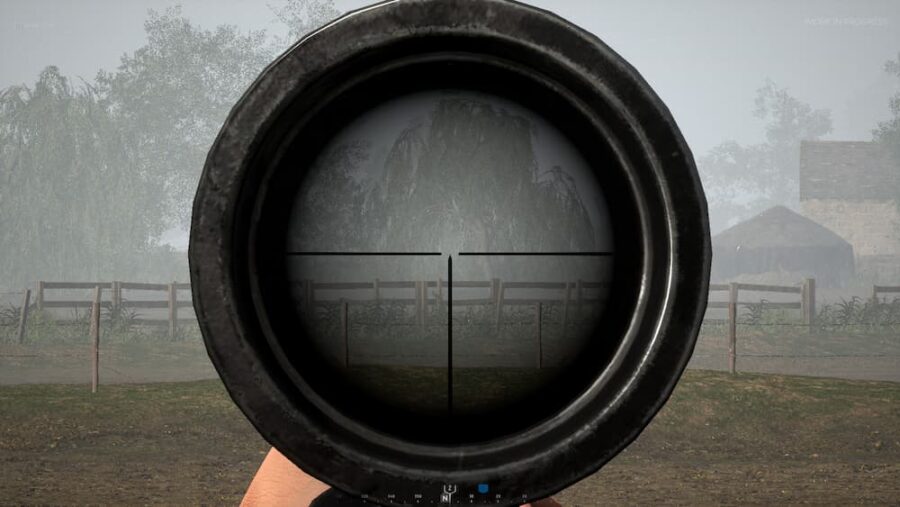 Breathtaking Battlefields
Right out the gate, Hell Let Loose delivers vast and beautiful environments spanning several maps that offer unique playgrounds for immersive FPS tug-of-war. In these zones, players can hold and wage life-or-death battles between the opposing side, with plenty of room to maneuver around.
Maps like Utah Beach and Foy also look absolutely breathtaking due to advanced visuals, probably due to the fact these maps were modeled on real reconnaissance images and satellite data, according to the game's Steam store page.
Despite the game's gorgeous design, however, maps can often feel, "too big" and feel that much bigger when you are forced to walk large distances because your squad leader failed to place spawn points. Other than that exhausting aspect, maps for the vast majority of the game were excellent and held plenty of variety.
Verdict
This is largely due to the uniqueness of the gameplay systems that force players to fill the roles of a fully functioning squad of soldiers and manage supply lines. It's fun all around, and when the bullets start flying, it's an experience you can not get anywhere outside of a cheesy Hollywood war movie.
Since early access, my opinion of the game hasn't changed in the slightest, and I highly recommend picking it up if you have a few friends to play with or might enjoy it as much as you should. It's still tough on solo players. While I don't recommend jumping into random servers, you might find Hell Let Loose to be one of the best and most immersive FPS games currently on the Steam market, just as I did.
For more awesome reviews check out Space Punks Early Access Review – An Interesting Take and Monster Hunter Stories 2: Wings of Ruin Review – King of the Skies