Hogwarts Legacy is ripe full of content for wandering witches and wizards to collect and add to their collection. While many of these items include gear, traits, and recipes, some can even be cosmetic items for decorating your Room of Requirement. One of the best ways to get new items is by finding and unlocking Collection Chests. These chests are scattered around the map in prime locations, one of which is the ever-so-lively wizarding town of Hogsmeade where you will find a total of five chests. The following is a guide to all five Collection Chests in Hogsmeade and their location in Hogwarts Legacy.
All Five Collection Chest Locations in Hogsmeade Village
Although Collections Chests are indicated on the map with a logo, finding them can be tricky as these chests are often kept behind locked doors. To unlock locked doors, you need to learn the lock-picking spell Alohomora by completing The Caretaker's Lunar Lament side quest. Keep in mind, to collect every Collection Chest in Hogsmeade, you need to advance Alohomora to be able to pick level three locks.
Chest #1 - The Three Broomsticks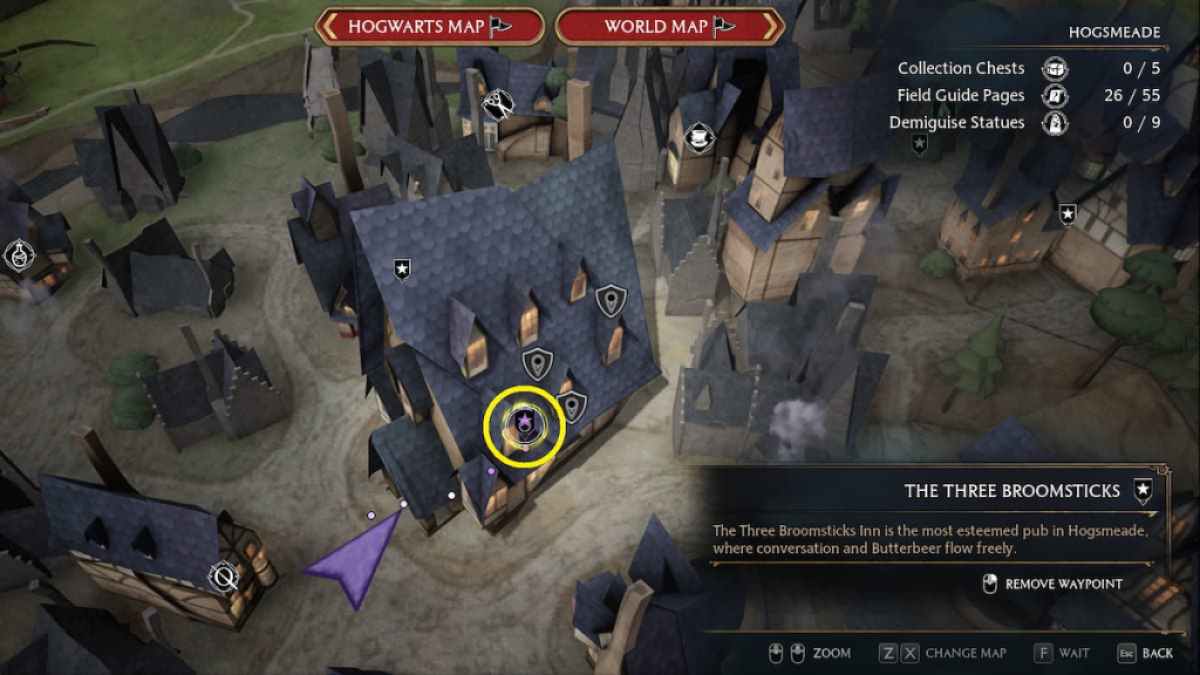 The first Collection Chest can be found in the top floor of The Three Broomsticks tavern in Hogsmeade. Once you enter the location, take the stairs up and keep going until you find a level one locked door. Inside, you will find two chests in a dimly lit room.
Chest #2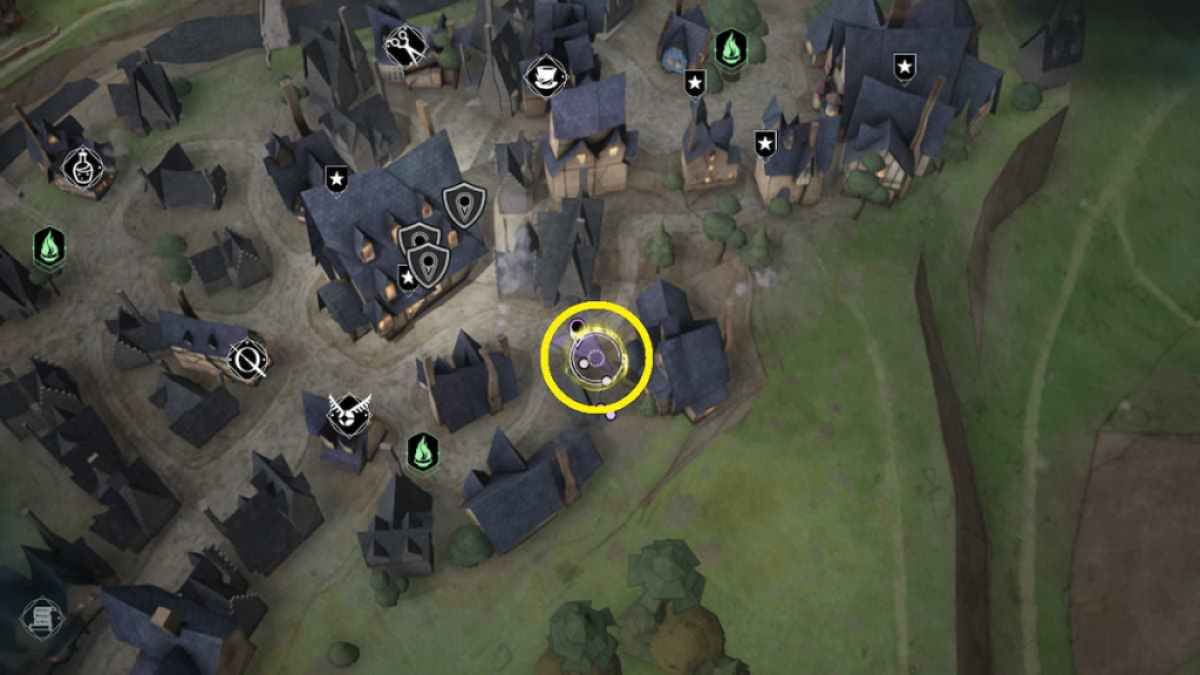 The next location is a level three locked home that is situated close to The Three Broomsticks. To get here quickly, fast travel to the South Hogsmeade Floo Flame, and then head northeast until you find the house on your right.
Related: All 10 Demiguise Statue Locations in Hogwarts in Hogwarts Legacy
Chest #3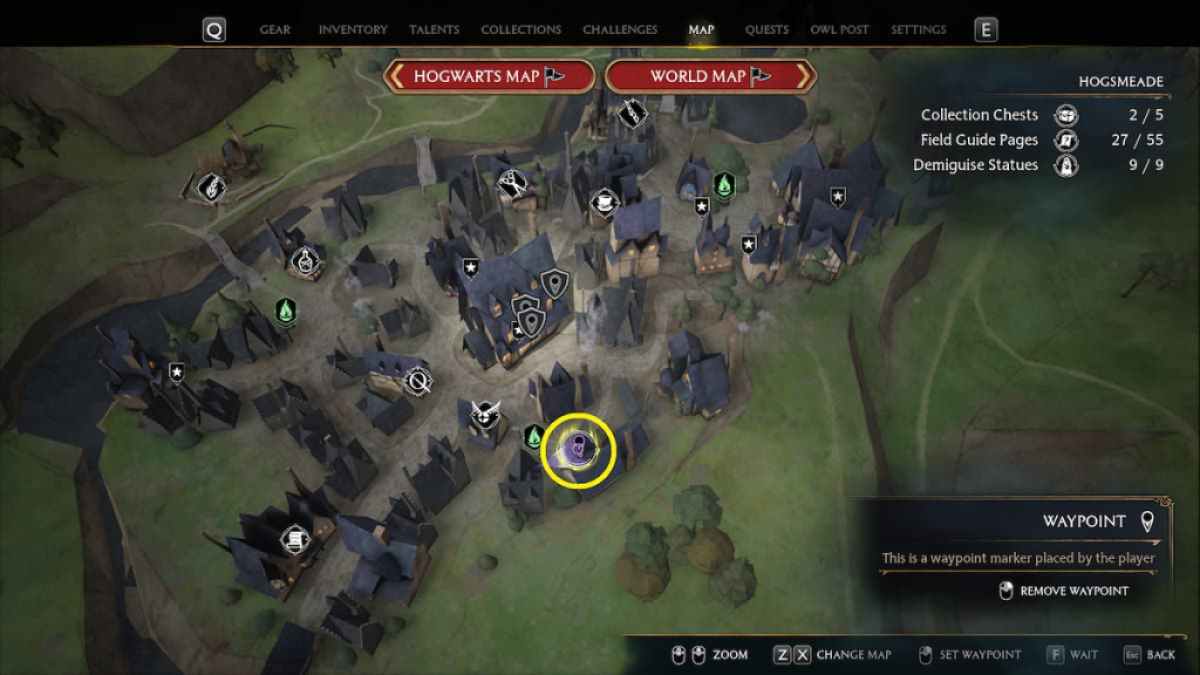 This is yet another level three locked home that is located right behind the South Hogsmeade Floo Flame point. Once you unlock the door, you will find one chest in the lower floor, and two more chests in the bedroom upstairs.
Chest #4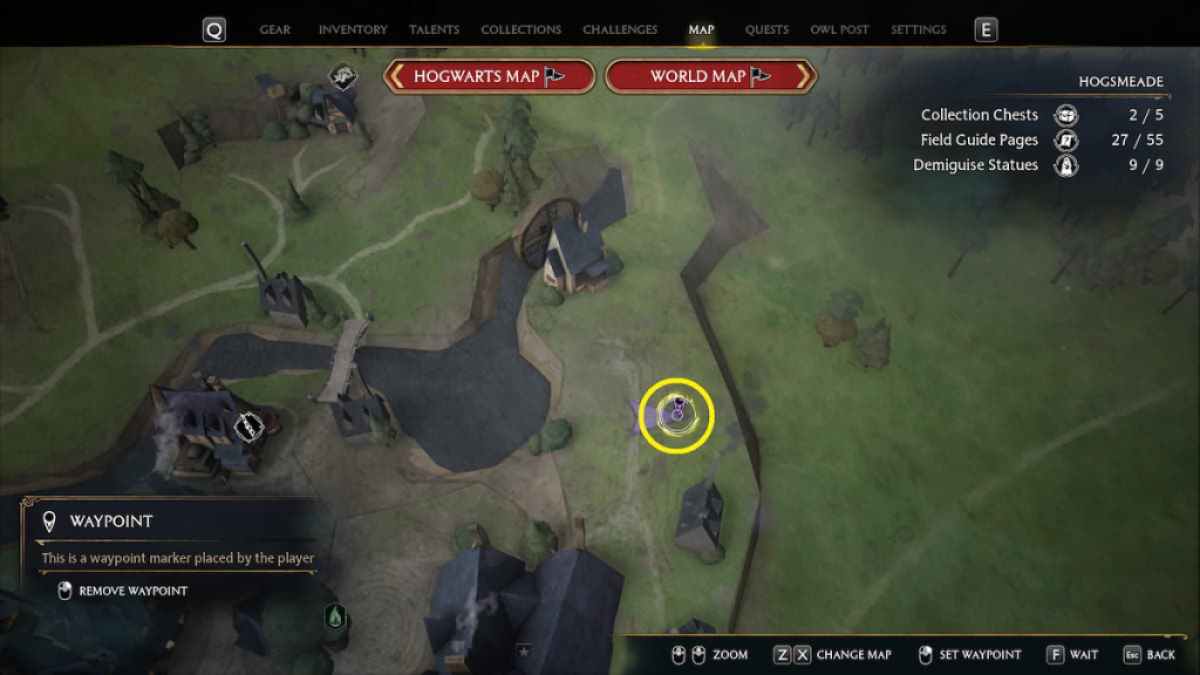 The fourth location where you will find two chests is located toward the far northeast side of Hogsmeade. To travel quick, take the North Hogsmeade Floo Flame, and then head northeast up the stairs until you come across a level three locked house. Enter the house, and you will find one chest near the bed, and another chest toward the far end of the main room.
Chest #5 - A Basis for Blackmail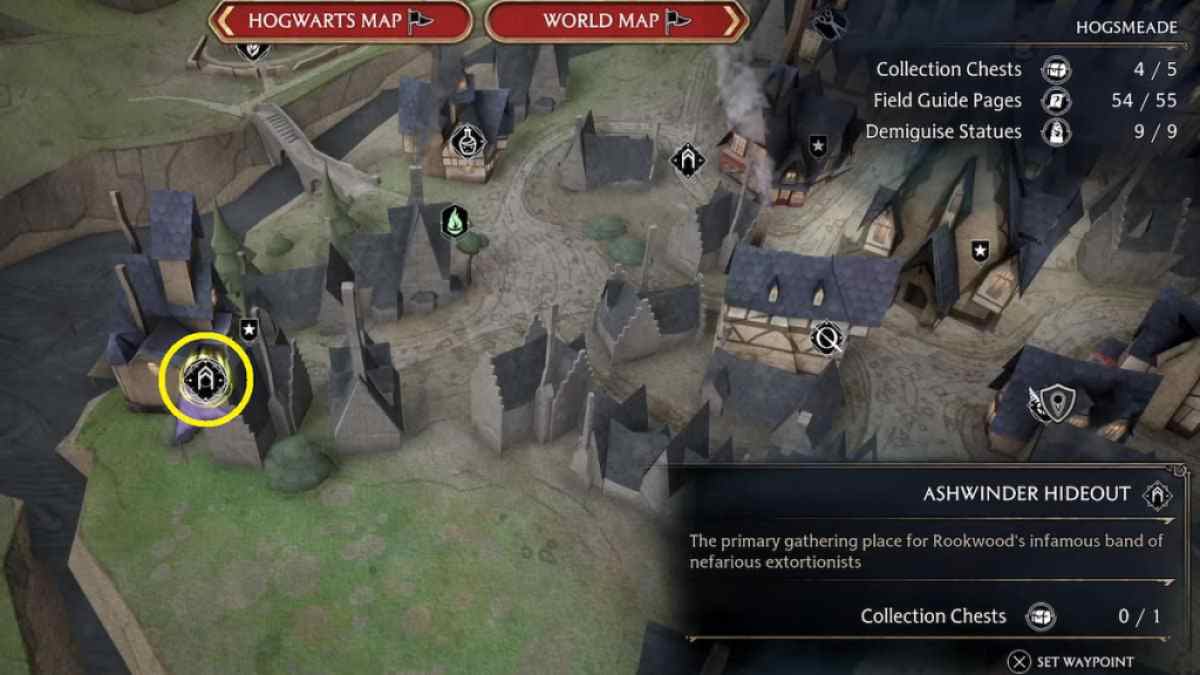 The fifth and final Collection Chest in Hogsmeade is made available during the A Basis For Blackmail Relationship Quest with Natsai Onai. During this side quest, you will find and enter an Ashwinder Hideout located behind the Hog's Head Inn. Once you enter, make your way downstairs to the room with a bar counter. Go behind the bar, and in between the stacks of large barrels will be a Collection Chest tucked away.
Looking for more content on Hogwarts Legacy? Check out What to do at the Dragon Statue Bowls in Hogwarts Legacy, right here on Pro Game Guides.