Hogwarts Legacy is an open-world RPG filled with quests, secrets, and puzzles to complete. You'll also find several locked doors among the many Merlin Trials you'll come across. These locked doors can only be lockpicked with the Alohomora spell. We've got the answer if you're wondering when you get the Alohomora spell in Hogwarts Legacy.
When do you unlock the Alohomora spell in Hogwarts Legacy?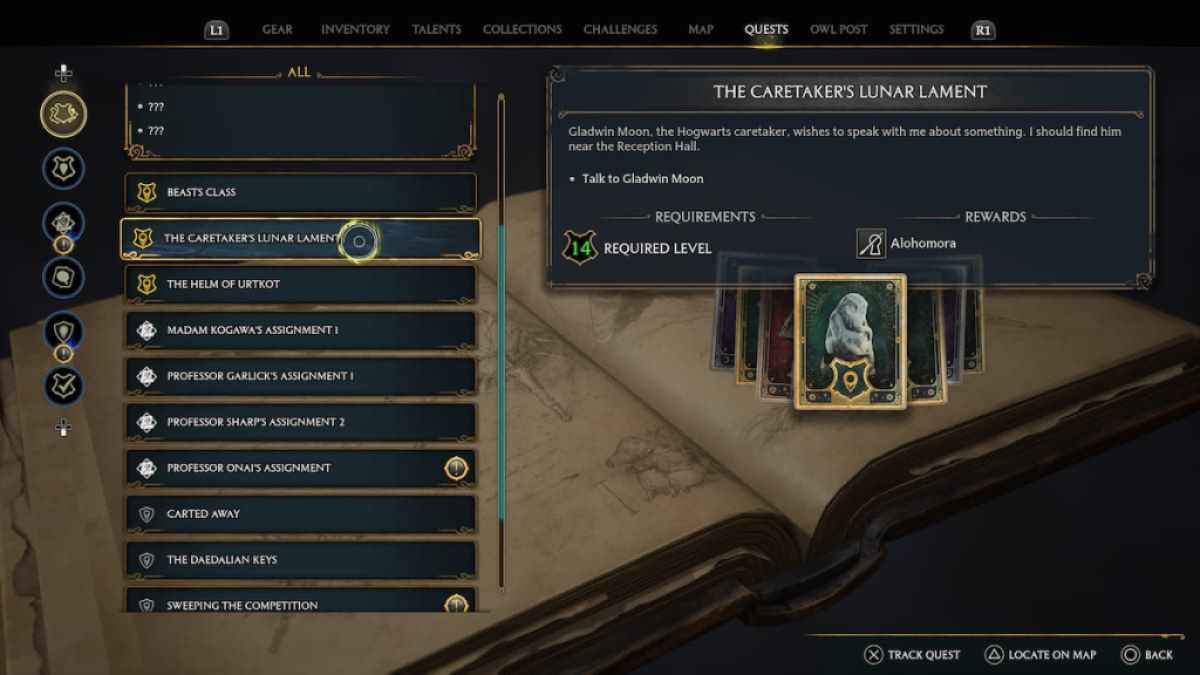 The Alohomora spell will unlock during The Caretaker's Lunar Lament main story quest. This quest becomes available as soon as you reach the Autumn season in the game. It will take players around 10 hours of gameplay to reach the Autumn season. Autumn automatically begins after completing the Percival Rackham's Trial main quest. During The Caretaker's Lunar Lament, you will be given access to unlock level 1 locks.
How to unlock Alohomora (level 2 and 3 lock) in Hogwarts Legacy
To lockpick level 2 and level 3 locks, you will need to collect Demiguise Statues for Gladwin Moon. Upon completing The Caretaker's Lunar Lament, a side quest immediately starts for this. Demiguise statues can be found all over Hogwarts, in Hogsmeade, and in the villages surrounding Hogwarts on the World Map.
How to lockpick in Hogwarts Legacy
The lockpicking mini-game in Hogwarts Legacy will require you to use the left analog stick to move the green spark and the right analog stick to move the red spark. The sparks will turn the corresponding gear, and once you have found the sweet spot, the gears will begin to turn. You must simultaneously hold the red and green sparks in the correct position for the lock to release.
Looking for more Pro Game Guides Hogwarts Legacy content? Check out our guides on How to get Mallowsweet Leaves in Hogwarts Legacy or Best Talents to learn first in Hogwarts Legacy.