Hogwarts Legacy is an open-world RPG filled with quests, secrets, and puzzles to complete. One of the most common puzzles you will find in Hogwarts Legacy are Merlin Trials. Merlin Trials are short puzzle challenges that will unlock gear slots when completed. Here is how to solve all Merlin Trials in Hogwarts Legacy.
How to complete all Merlin's Trials in Hogwarts Legacy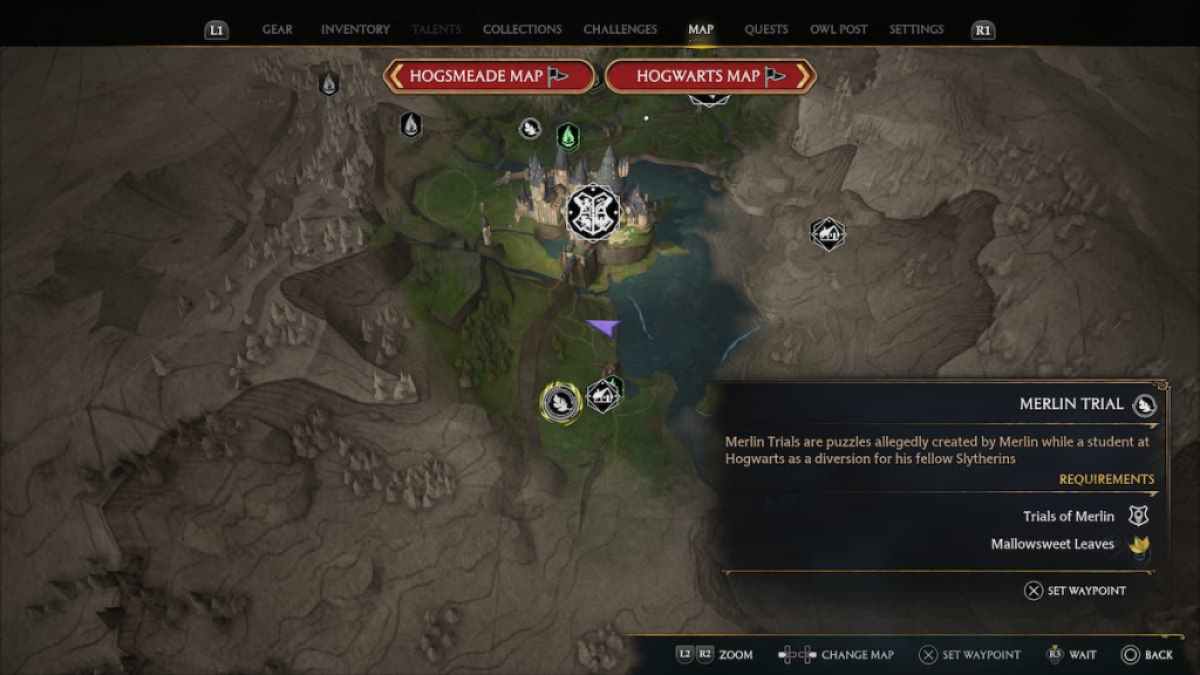 You will need Mallowsweet Leaves to initiate a Merlin Trial in Hogwarts Legacy. Mallowsweet Leaves can be purchased in Hogsmeade if required; however, you will receive five during the Trials of Merlin story quest. Merlin Trials will be one of eight trial types. To determine the trial type, stand on the trial circle after activating it and cast Revelio. This should highlight the puzzle elements in the environment in blue.
Some Merlin Trials, depending on when you find them, may not be completed the first time you find them, as you may not have the spell necessary to solve them. The last spell needed for Merlin Trial is Flipendo. When that is unlocked, every trial can now be finished.
All Merlin's Trials Solutions
Light the Braziers Merlin Trials in Hogwarts Legacy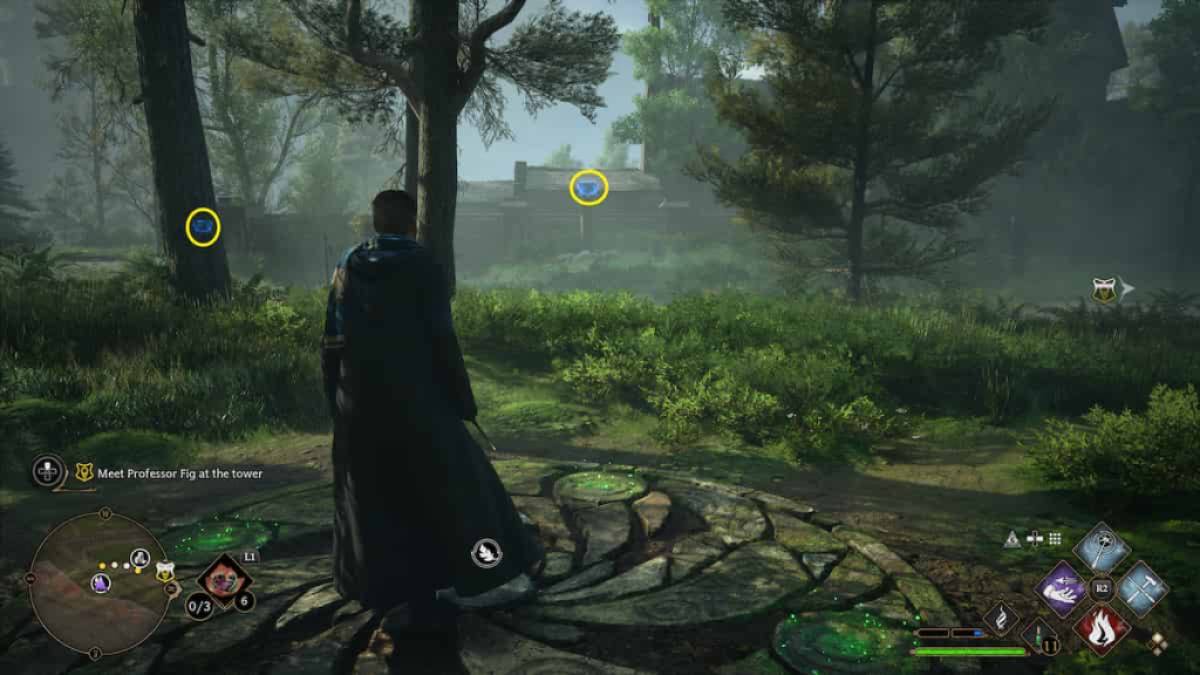 The Braziers Merlin Trial is the first trial you will complete in Hogwarts Legacy. Search your surrounding for three braziers on pillars. The braziers can be lit with Incendio or Confringo. These trials are timed and you will need to light all three braziers quickly once you light the first brazier.
Globe Pillars Merlin Trials in Hogwarts Legacy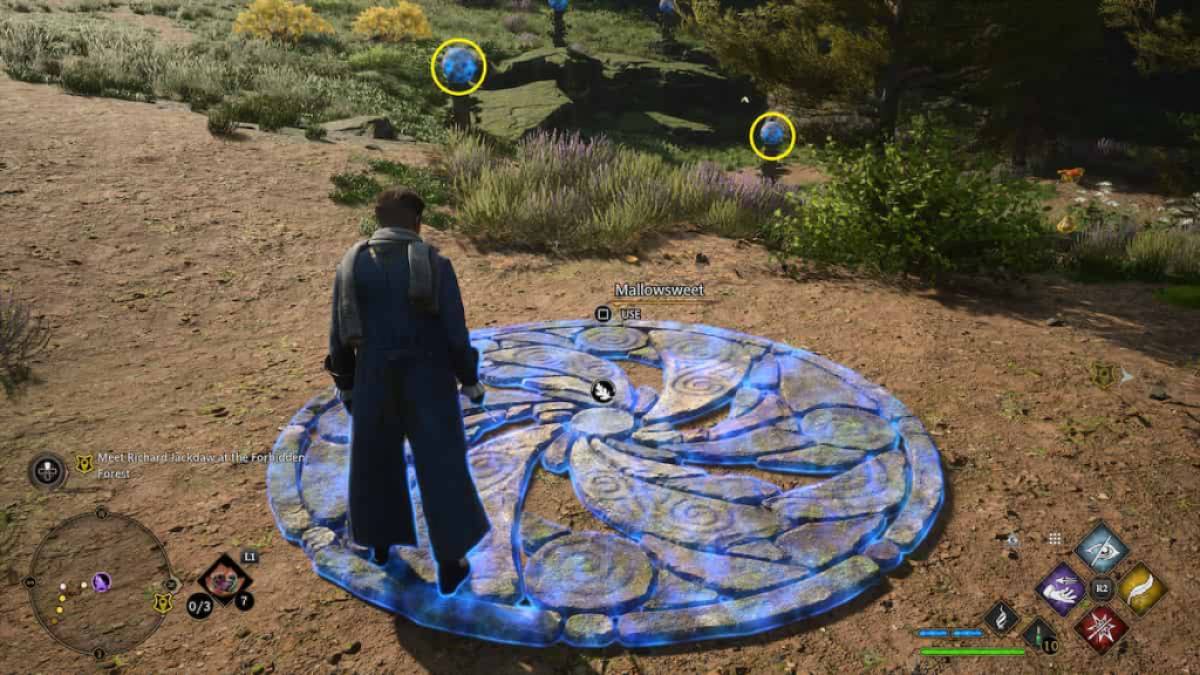 Globe Pillar trials will require you to destroy the globes on each of the pillars. The globes can be highlighted with Revelio. The globes can then be destroyed with any spell, including your basic cast. These trials often contain several Globe Pillars and they are often well hidden.
Moth Stones Merlin Trials in Hogwarts Legacy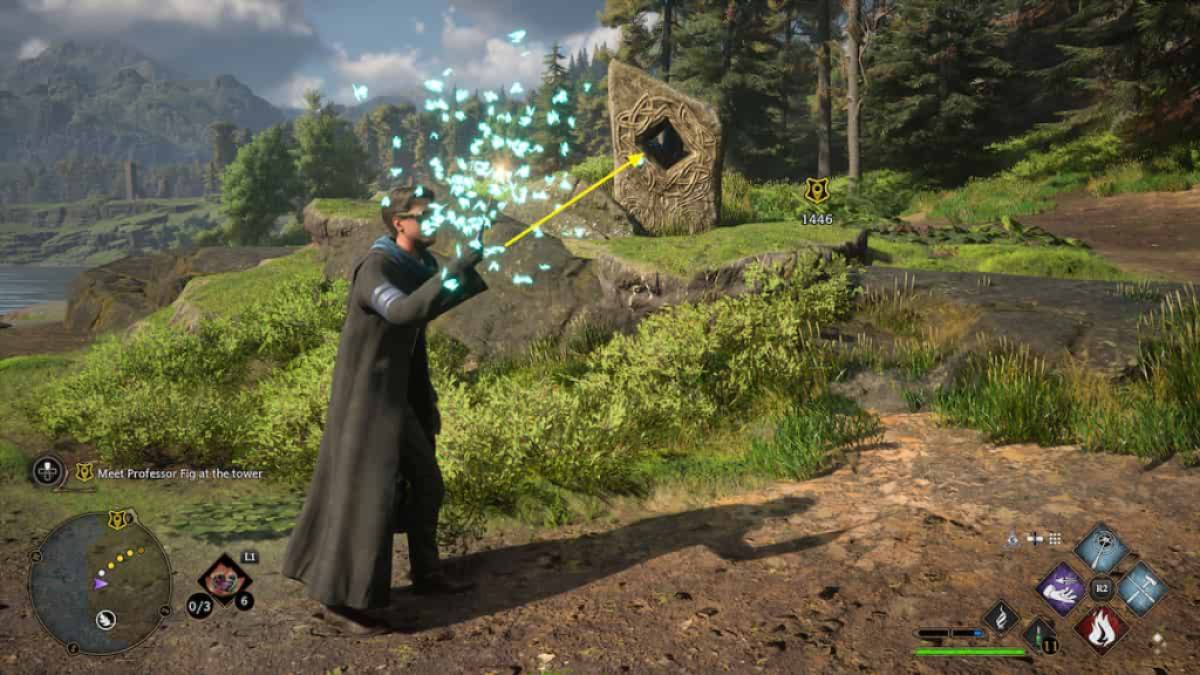 Moth Stones trials are completed by locating groups of glowing moths and bringing them to a stone to illuminate it. Moths are often located near the Moth Stone. To have moths follow you, cast Lumos when standing next to them. The moths will follow your wand as long as Lumos is active. Bring the moths to a stone. Typically these trials contain three moth stones to illuminate.
Large Boulder Merlin Trials in Hogwarts Legacy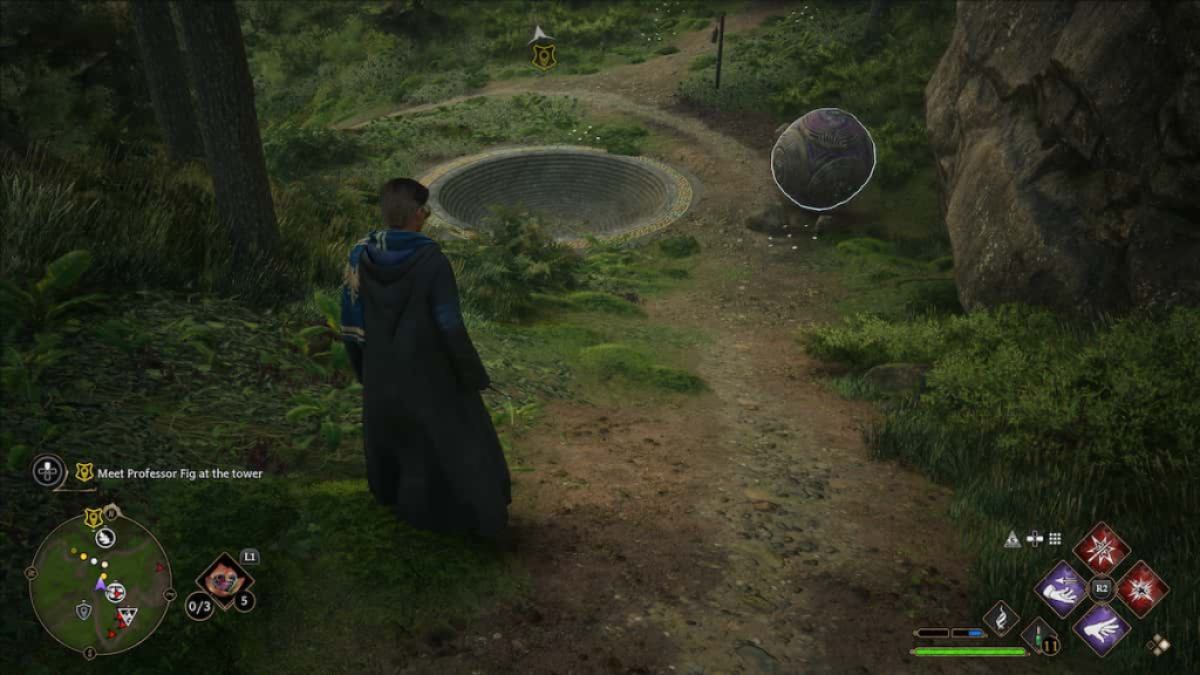 The Large Boulder trials consist of moving a large boulder to an intended platform nearby. The large boulder can only be pushed with Depulso. The boulders are typically located above the platform, to be pushed off an edge or down a ramp to land on the platform.
Obstacle Course Merlin Trials in Hogwarts Legacy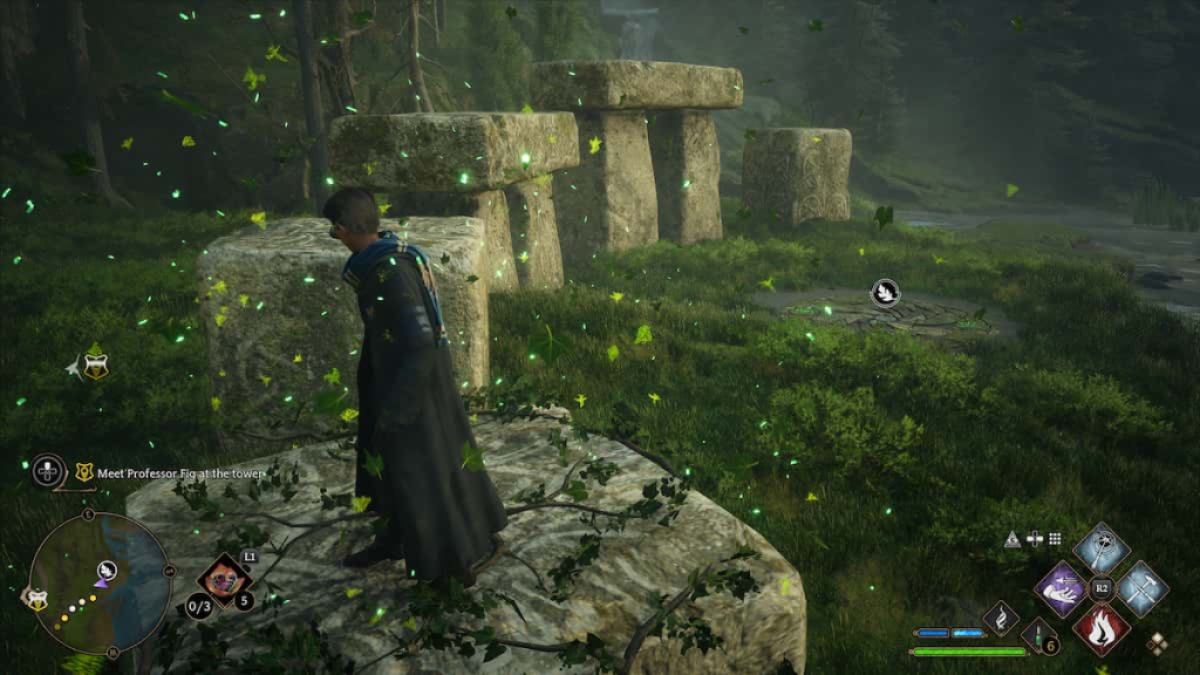 The Obstacle Course requires the player to complete a short jumping puzzle for the Merlin Trial. The course is typically located next to the trial. Starting from the lowest platform, you will need to quickly travel to the furthest within the time limit.
Small Boulders Merlin Trials in Hogwarts Legacy
Small Boulder trials contain sets of five small boulders that need to be brought to an elevated platform. These trials are similar to the large boulder trials except you will need to use Accio to pull the boulder sets to the desired platform. There are typically three boulders sets to find, Revelio can be helpful to locate the platforms and boulders.
Stone Slabs Merlin Trials in Hogwarts Legacy
Stone Slab trials are similar to the Globe Pillar Merlin Trials. These trials however will require a powerful attack spell, such as Confringo, to destroy the large stone slabs. There are typically five stone slabs to destroy in this manner to complete the trial.
Stone Pillars with Ruins Merlin Trials in Hogwarts Legacy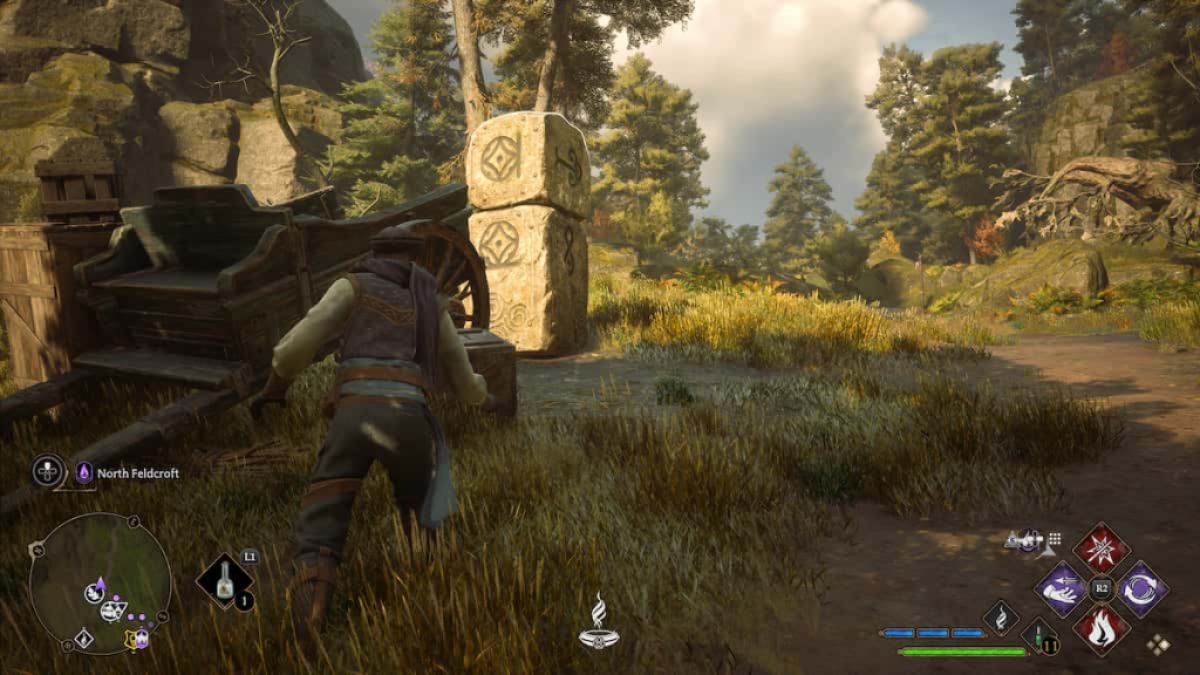 The Stone Pillars with Ruins Merlin Trials require the Flipendo spell. These trials can be tricky. You need to match the stone on top of the pillar with the symbol below, and the symbol needs to be orientated the same way. Use Flipendo from alternate angles to flip the stone in different directions. Once the stone is correct, it will be covered by vines to indicate it's in the right position.
Looking for more Pro Game Guides Hogwarts Legacy content? Check out our guides on Can you swim in Hogwarts Legacy? or Can you respec Talent Points in Hogwarts Legacy?