Hogwarts Legacy immerses you in the Wizarding World in this open-world RPG and allows players to meet fan-favorite characters like Peeves. Hogwarts Legacy allows players to customize their character and their wands. One of the early decisions you'll make is choosing your wand's wood type, core type, flexibility, and wand length. After you've locked in this choice, can you customize your wand again in Hogwarts Legacy?
Can you customize your wand later in Hogwarts Legacy?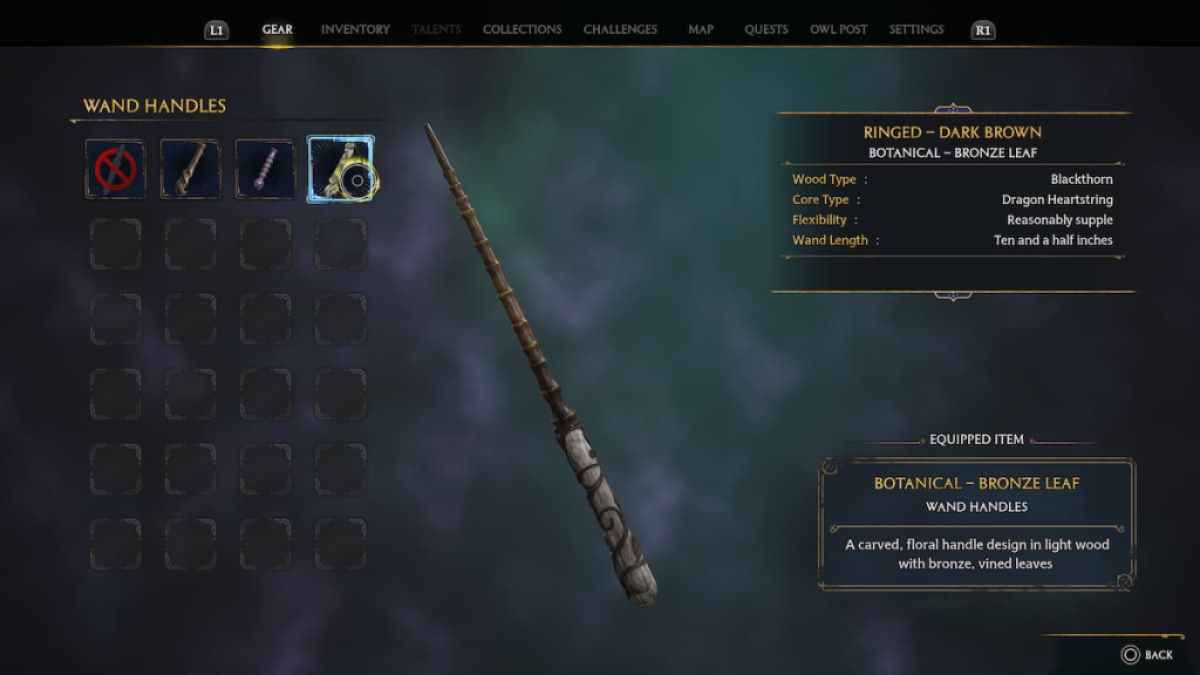 Unfortunately, after you have visited Olivander's and picked your wand, you cannot customize the wand any further. While players can create a wand using their Harry Potter Fan Club account that can be represented in the game, you can further customize it during your meeting with Olivander at his shop in Hogwarts. Be sure to choose your wand carefully, as you cannot change your wand after this point.
Related: How to link your Harry Potter Fan Club and WB Games Account for Hogwarts Legacy
You can, however, unlock new wand handles that can be added to the wand. This will not change the look of your whole wand, only adding minor customization changes to the handle of your wand. Wand handles are cosmetic items unlocked by completing challenges and awards for completing quest objectives. Wand handles can be added to your wand in the Gear menu.
Wand Handles do not alter or change your stats in any way. They are purely for aesthetics.
Looking for more Pro Game Guides Hogwarts Legacy content? Check out our guides on Can you swim in Hogwarts Legacy? or Who is George Osric in Hogwarts Legacy?