One of the primary ways to ensure your character can deal and take more damage in Hogwarts Legacy is to vigilantly search for better gear. You'll find plenty of pieces out and about around the expansive world. Unfortunately, you won't be able to hoard many pieces of gear in your inventory. You can increase the amount of gear slots you have by completing Merlin Trials, but even then, you are likely to fill your inventory with no room to pick up more. Luckily, you can sell all of your unwanted gear for extra Galleons. Here's how to do that in Hogwarts Legacy.
Where can you sell unwanted gear in Hogwarts Legacy?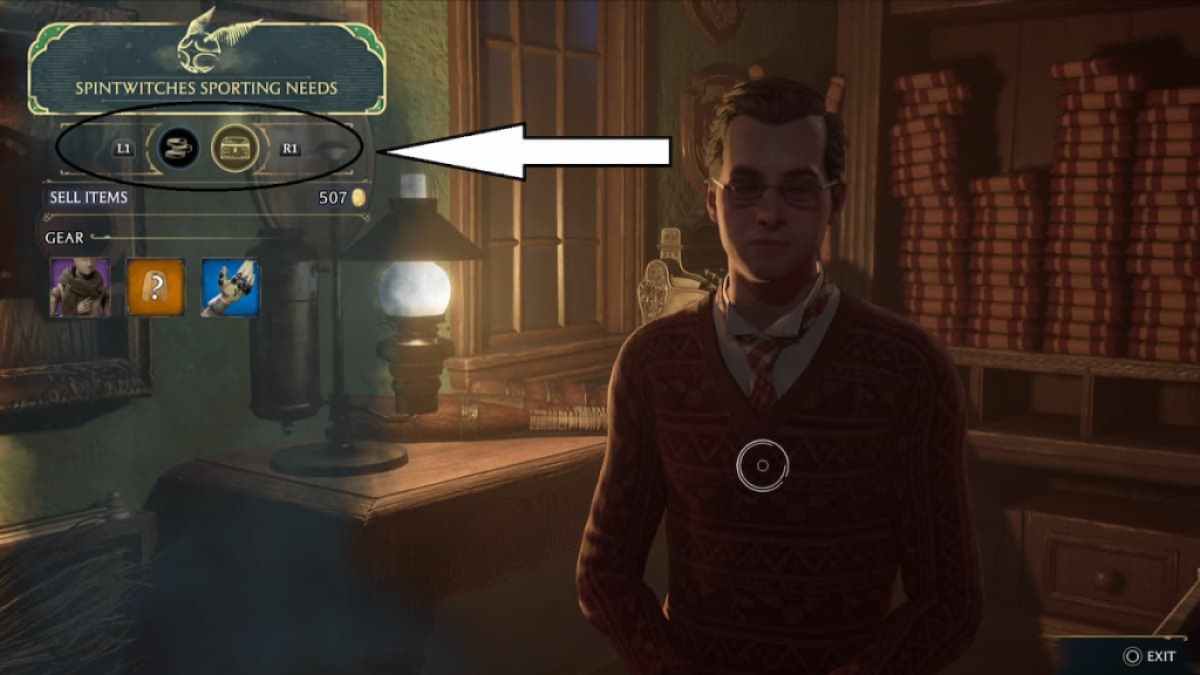 You can sell unwanted gear at any shop or vendor found in the world of Hogwarts Legacy. Normally a shop will open its Buy Menu. To switch to the Sell Menu, press the key at the top of the shop menu to switch from the coin icon to the chest icon. Once here, you can use your cursor to highlight any piece of gear you may not need anymore, then follow the onscreen prompts to sell the gear.
Related: Where to find Dogweed and Deathcap in Hogwarts Legacy
After you've unlocked the Room of Requirement, you'll have a Desk of Description available. This will cause some pieces of gear to be unidentified when you find them, and you will need to take them to your desk to see their stats. We recommend you always take a piece of gear to be identified before selling it. You never know if it may be a better piece than what you currently have.
Looking for more help in Hogwarts Legacy? Check out All Spells in Hogwarts Legacy & when you unlock them or When do you unlock Alohomora (level 1 lock) in Hogwarts Legacy? here at Pro Game Guides.