In Hogwarts Legacy, there are a wide variety of puzzles hidden away at secret locations across the map. If you stumble upon these places, make sure to explore them as they may hold a valuable reward for you to unlock. One such puzzle is situated inside a Treasure Vault in the southern part of the World Map.
How to solve the chess puzzle near Phoenix Mountain Cave in Hogwarts Legacy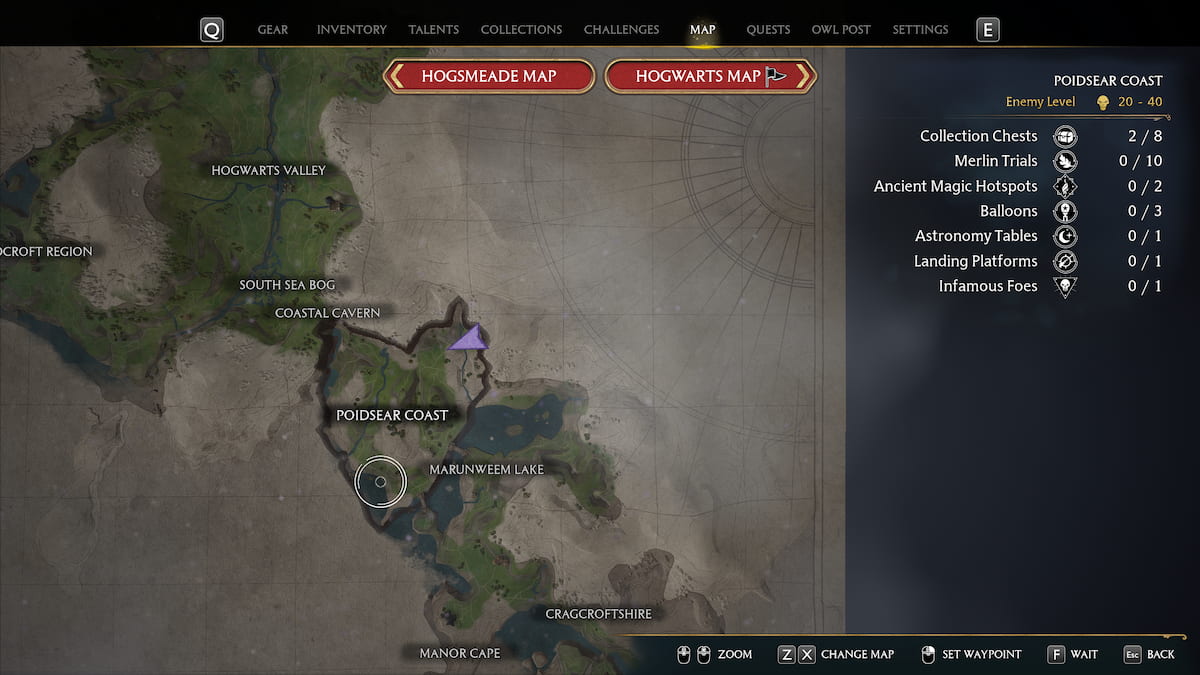 The chess puzzle can be found inside the Treasure Vault east of the Phoenix Mountain Cave in the Poidsear Coast region (see the map images). At the indicated location, you'll find a locked cave entrance with two spinnable metal pillars. Use the Depulso spell on each of these pillars multiple times in a row to unlock the path to the secret vault.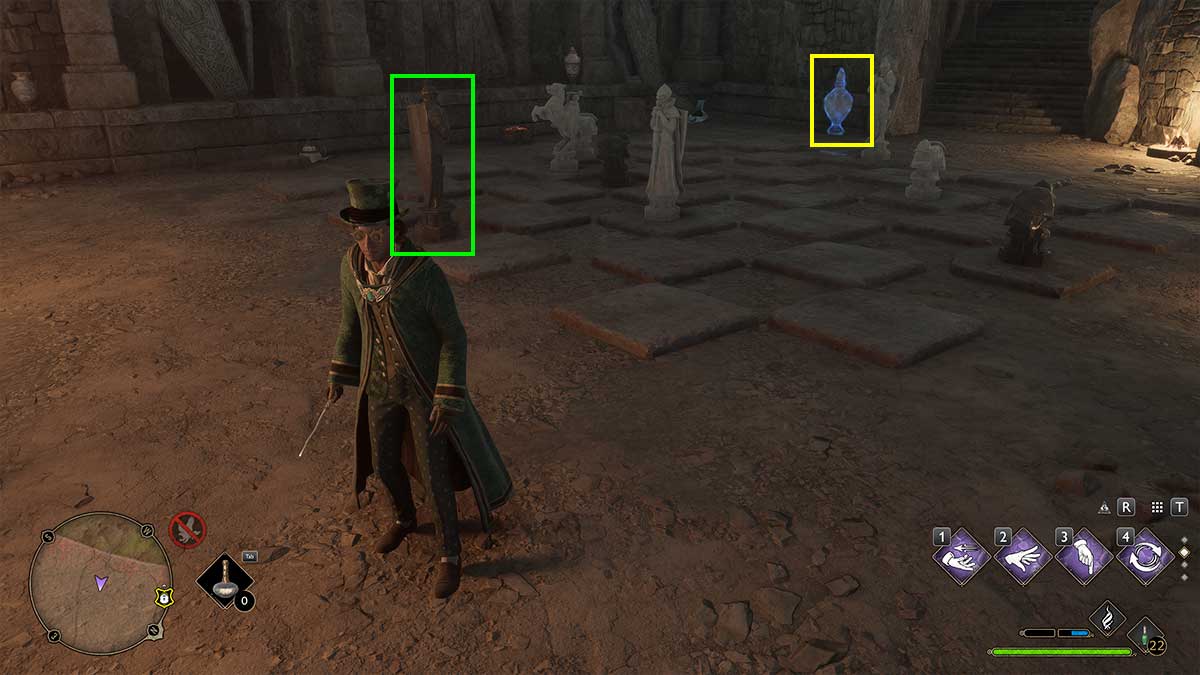 Inside the cave, you'll find a giant chess board with a few pieces placed on it. There's one piece missing and to find it, you'll first have to use the Revelio spell. This will highlight the item as shown in the picture with the yellow box. Use the Transformation spell on this object to convert it into a chess piece. To solve the chess puzzle, you need to lift and move this piece in such a manner that it checks the King (shown by the green box). You can use either Wingardium Leviosa or Accio to move the chess piece.
Related: All 5 Collection Chests in the South Wing in Hogwarts Legacy
The object that appears inside the chess puzzle Treasure Vault varies from player to player and could be any of the following three:
Vase: We found a vase that transformed into Bishop that can be placed in a slot diagonally to the King's position.
Pot: The pot transforms into Rook that can check the King when placed in a straight line with it.
Chair: The chair will convert into Knight, a piece that moves three squares vertically and one square horizontally or vice versa, and should be placed accordingly.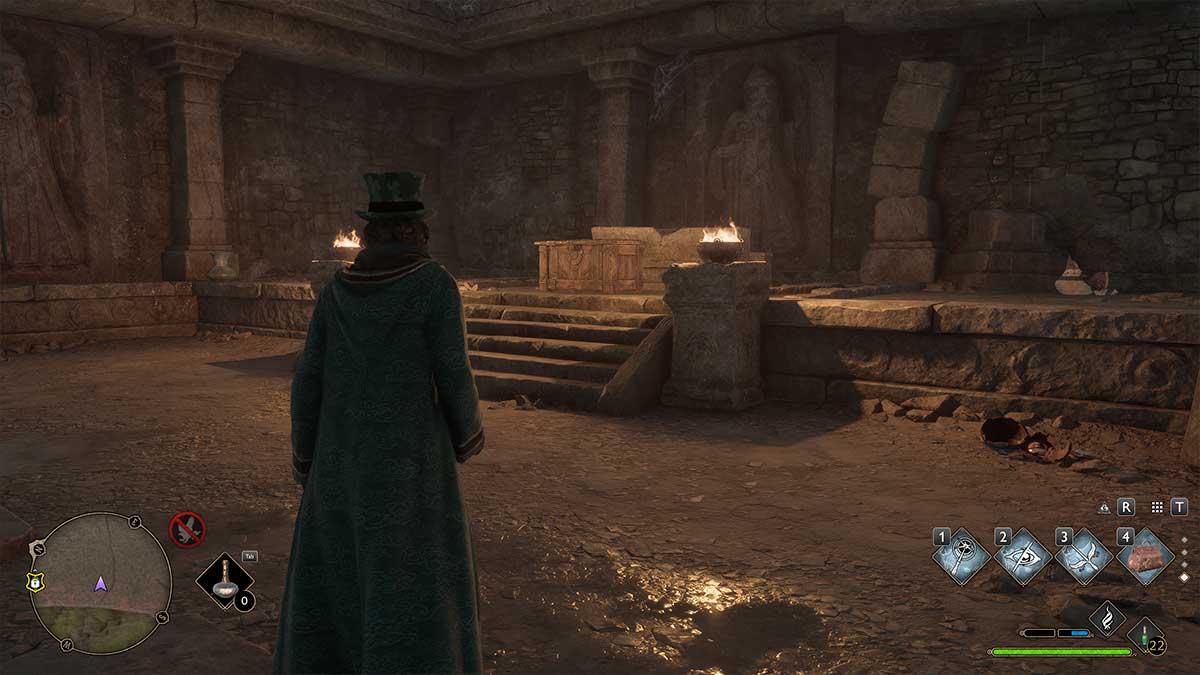 It's a rather simple puzzle to solve if you follow the basic chess moves for these pieces mentioned above. Once you place the chess piece in the correct spot, the King will vanish and a chest will appear by the wall carving. From this chest, you'll get the superb rarity Daring Cloak, which can be equipped from the Gear menu under Cloak and Robes.
Stay tuned to Pro Game Guides for more Hogwarts Legacy content. In the meantime, head over to our article on Should you learn Imperio in Hogwarts Legacy?