In Hogwarts Legacy, you are eventually able to unlock flying to speed up traveling across the map. Here is how long it takes to get a broom in the Hogwarts Legacy story and which mission you need to complete to gain access to the traversal mechanic.
When do you get a broom in Hogwarts Legacy?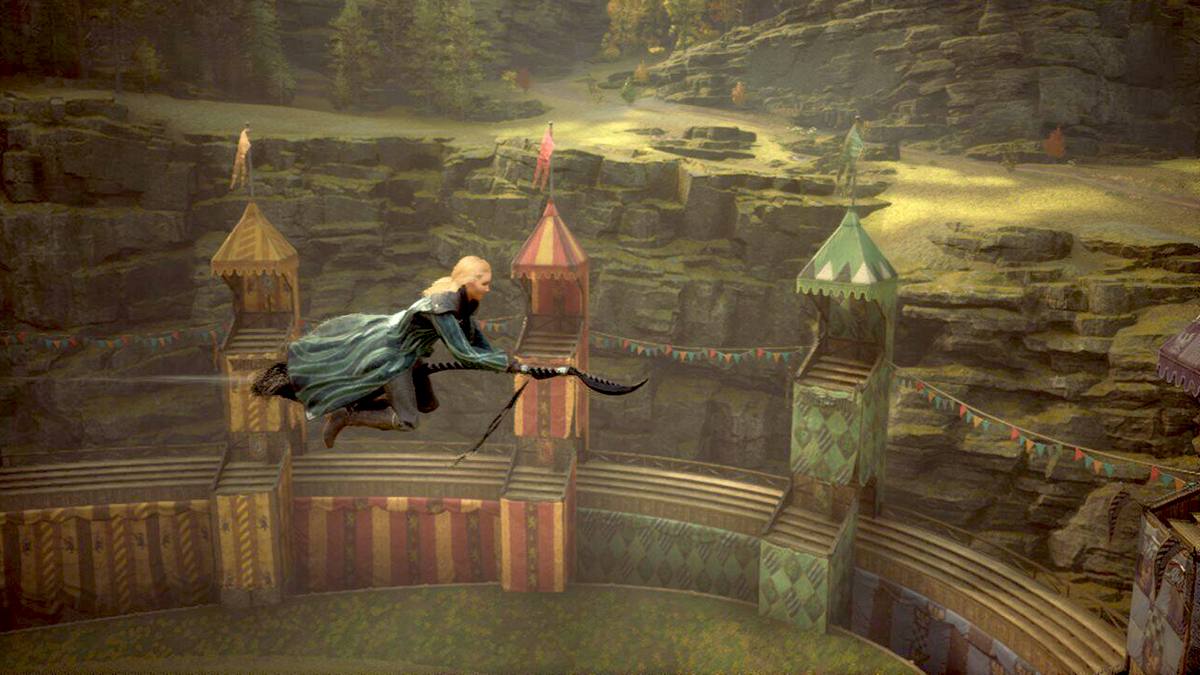 It takes around four hours to get a broom in the Hogwarts Legacy story. The magical flying feature is unlockable during the Spring semester of Hogwarts, which takes place in the first opening hours of the open-world game. To trigger the broom storyline, you need to first complete the Jackdaw's Rest quest during the Tell Professor Fig About the Map Chamber arc of the campaign.
Once you've finished Jackdaw's story, you will automatically unlock the Flying Class mission as a part of the Complete the first Keeper Trial section of the game. The broom then becomes available for the very first time after you get the Flight Test quest from Albie Weekes, which you will immediately unlock after passing Madam Kogawa's flying training.
Following Weekes OWL message, you will finally be able to purchase a broom at the Spintwitches Sporting Needs shop in Hogsmeade. There are five brooms to choose from initially, and they each cost 600 Galleon apiece. After making your purchase, you can now summon your Hogwarts Legacy broom and take it to the sky. However, the game blocks you from flying while inside of Hogsmeade or Hogwarts Castle, so make sure you are in the open-world sections of the game before attempting it.
For more information on Hogwarts Legacy, check out How to Solve the Stone Block Arrow Puzzle in Feldcroft Treasure Vault in Hogwarts Legacy here on Pro Game Guides.