During combat in Hogwarts Legacy, you will be given optional Dueling Feats that require you to pull off different combat actions. Dueling Feats sometimes require certain spells and enemy types to pull off. One of the Dueling Feats is to bury an Acromantula's head into the ground and here is how to do it.
What spell to use to bury an Acromantula's head in Hogwarts Legacy
To bury an Acromantula's head in the ground, you must first equip the Descendo spell when fighting an Acromantula. When the Acromantula rises up to do an unblockable attack, cast Descendo to bury their head in the ground.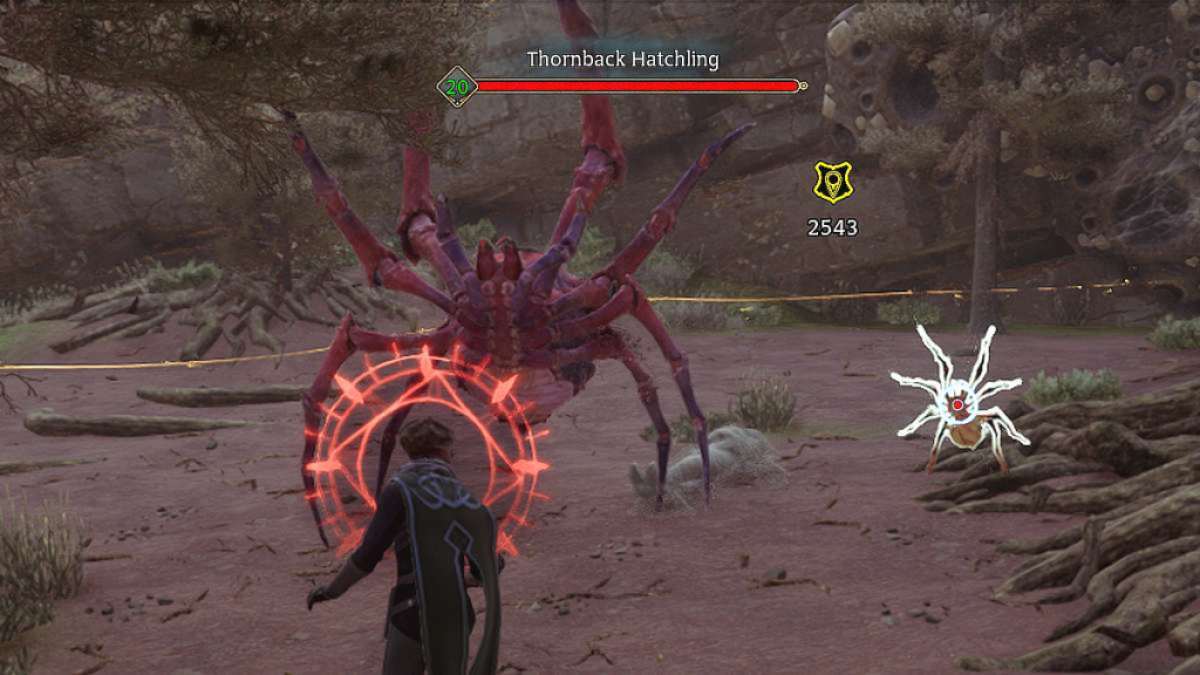 The Acromantula will get its head stuck, giving you plenty of time to launch a few offensive spells and deal massive damage. Burying the Acromantula head gets you the Dueling Feat, but is also a great strategy to use when fighting any spiders in Hogwarts Legacy.
Dueling Feats will pop up most times you are in combat and completing them will grant you collection rewards. Many of the Dueling Feats will require you to use a spell to exploit an enemy's weakness, which can be extremely helpful in different combat situations.
For more on Hogwarts Legacy, check out All Astronomy Table Locations in Hogwarts Legacy here on Pro Game Guides.