Puzzling doors are far more common in Hogwarts Legacy than players might be aware of. There are multiple doors in Hogwarts legacy which guard valuable loot like gear, or Collection Chests, and require the player to open them using a fair bit of wit and the spells they have at their disposal. Such is the case with the gated doors that can be found in the Clock Tower Court. In this guide, we'll tell you how to open the door with the unicorn logo in Hogwarts Legacy.
How to open the Unicorn Door in the Clock Tower Courtyard in Hogwarts Legacy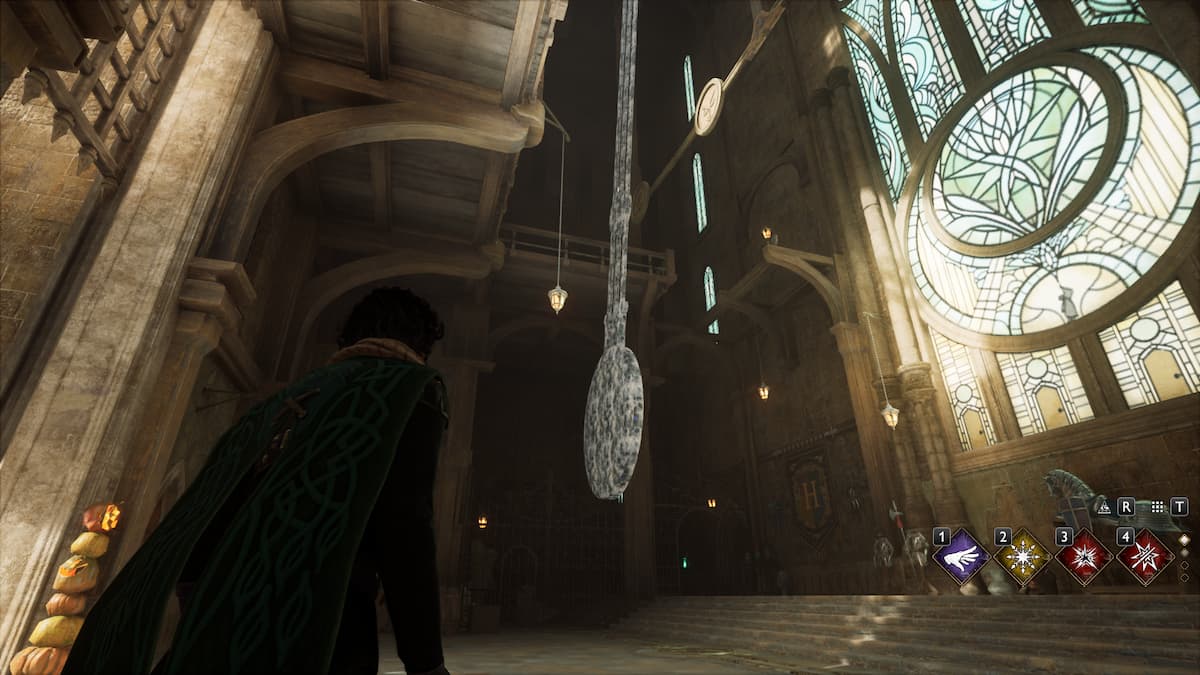 The unicorn door can be found inside the Clock Tower Courtyard in the South Wing of Hogwarts. As you enter the Clock Tower Courtyard, the door with the unicorn logo will be to your right. When looking at the giant pendulum of the clock, you will notice four circular tablets, each with a different logo that corresponds with the door they will unlock.
Related: How to solve the Clock Tower puzzle in Hogwarts Legacy
To unlock the door with the unicorn logo, you need to cast Glacius, or Arresto Momentum on the pendulum right when it swings over the unicorn logo tablet. Doing so will unlock the door, inside of which you will find a Collection Chest that will grant you an item for your Room of Requirement.
It must be noted that the unicorn door is a part of the Clock Tower puzzle that accounts for your Solve Hogwarts Secrets progress in the Exploration page in Challenges. Furthermore, you need to complete the quest Madam Kogawa's Assignment 1 to learn Glacius, or complete Madam Kogawa's Assignment 2 to learn Arresto Momentum.
Looking more Hogwarts Secrets to uncover and solve? Check out How to solve the Bridge Fire Puzzle in Hogwarts Legacy, right here on Pro Game Guides.