The Clock Tower courtyard in Hogwarts Legacy has a secret unicorn door that can only be opened with a particular spell. Here is everything you need to know to solve the perplexing puzzle and what is inside once you open the locked corridor.
How to open the unicorn door in Clock Tower Courtyard in Hogwarts Legacy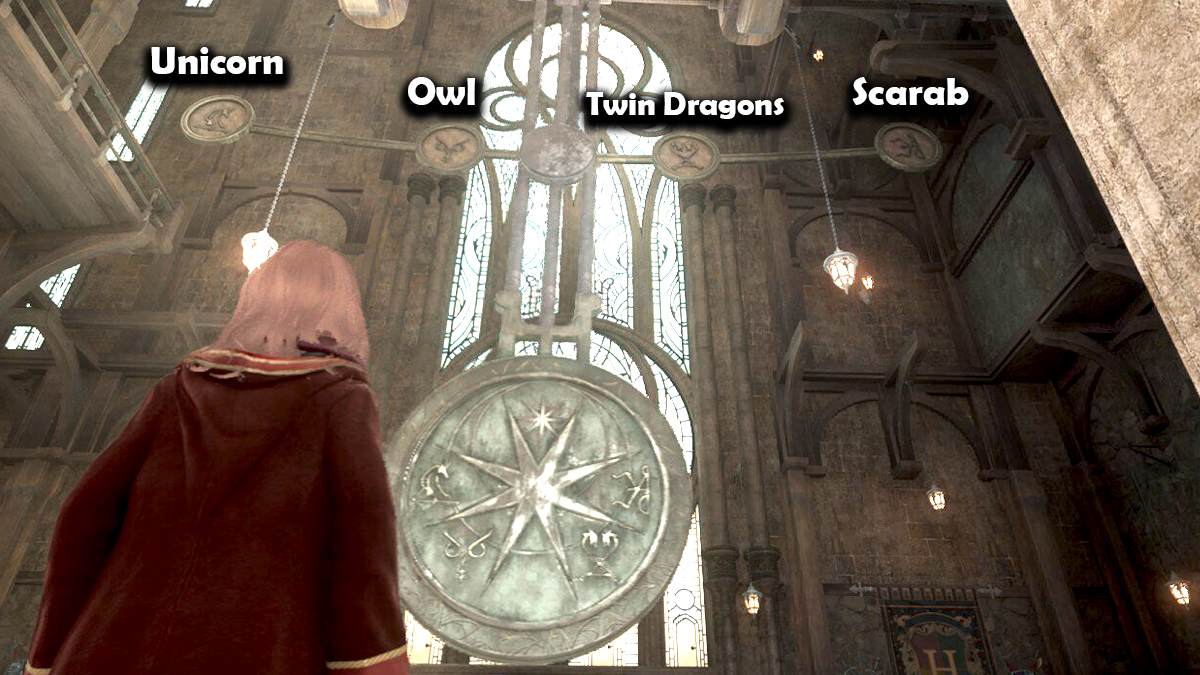 To open the Clock Tower Courtyard unicorn door, you will need to first obtain the Arresto Momentum spell. The magical ability is unlocked after completing Madam Kogawa's Assignment 2, which has you popping balloons near Keenbridge Tower with your broomstick. However, the teacher quest doesn't appear until the middle half of the game, so you may have to wait a while before tackling the secret Hogwarts Legacy puzzle.
Once you have the freezing spell, enter the Clock Tower Courtyard and look up at the swinging pendulum. To solve the Clock Tower puzzle, use Arresto Momentum to freeze the pendulum in front of the unicorn symbol. The symbols are ordered in a row from left to right on top of the pendulum in this order: Unicorn, Owl, Twin Dragons, and Scarab. After the pendulum is stopped in front of the unicorn icon, the unicorn door will automatically be unlocked to reveal a small room with a chest.
The Clock Tower Courtyard also has a hidden staircase that can be accessed once you are able to get through the room's padlocked door. Walking up the staircase will lead you to three other moving doors, each with its own symbol. To open these, simply head back to the Clock Tower Courtyard and use the Arresto Momentum spell again to freeze the pendulum in front of their matching symbols. While the chests behind each door are random, the Clock Tower puzzle rewards include outfits and a wand handle.
For more information on Hogwarts Legacy, check out How to Use Petrificus Totalus stealth kill in Hogwarts Legacy here on Pro Game Guides.