As you progress in your magical journey through Hogwarts Legacy, you will encounter various challenges. This includes monsters, evil wizards, and enchanting puzzles. One such puzzle is the Viaduct Courtyard Bridge Puzzle. This may leave you wondering how to solve the Bridge Fire Puzzle at Viaduct Courtyard in Hogwarts Legacy.
How to solve the Bridge Brazier Puzzle at Viaduct Courtyard in Hogwarts Legacy
You will need to solve this puzzle to reach the Library Annex, as the Viaduct Bridge connects this location to the Great Hall in Hogwarts Legacy. On both sides of the bridge are braziers with symbols. These can be interacted with, switching the tally marks around the symbols connected to the brazier. However, you cannot interact with these until the fires have been lit.
Return once you learn the Incendio spell through the main story and light the braziers. Now, you will need to use the plague on the ground that shows the symbol with the correct Roman numerals. After you have lit the braziers, rotate each one so that it matches the list below.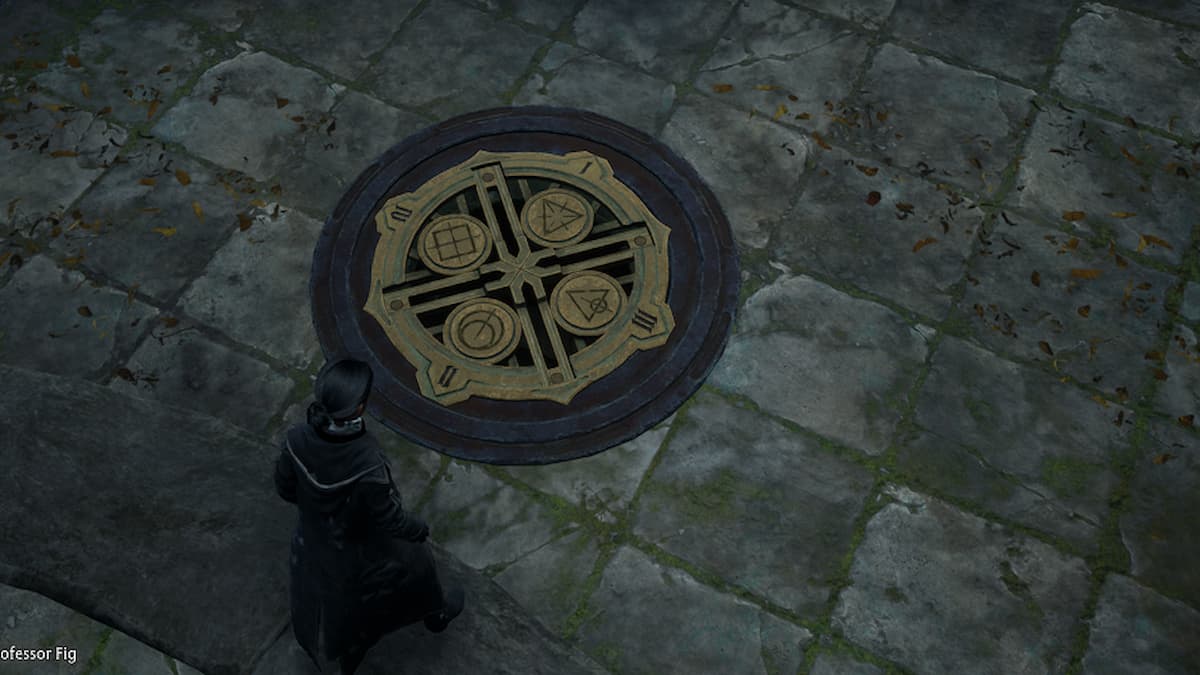 Triangle: I
Double Circles and Wand: II
Triangle with Crosshair: III
Diamond with Crossed Wands: IIII
Once you have aligned the symbols with the correct numbers on each brazier, the plague will open, revealing a secret ladder. Climb down to discover several treasure chests and complete an Exploration Challenge.
For more information on Hogwarts Legacy, check out How to Rescue Biscuit in Hogwarts Legacy (Take the Biscuit quest) and Best Brooms List in Hogwarts Legacy on Pro Game Guides.