In the Hogwarts Legacy Take the Biscuit quest, you will need to free a captured Mooncalf that bandits have caged. However, a specific spell makes it easier to find the wild creature. Here is the quickest way to rescue Biscuit.
Where to find Biscuit in Hogwarts Legacy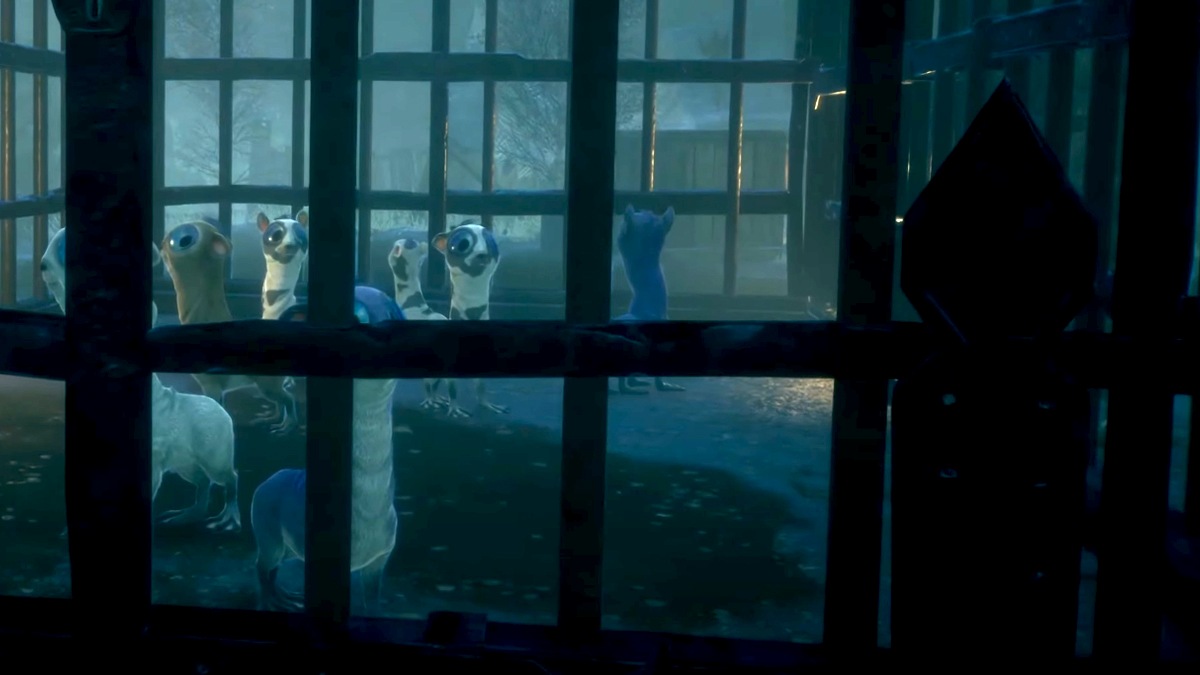 During the Take the Biscuit quest, you will be able to find Biscuit in a small bandit camp to the right of the East North Ford Bog Floo flame point. Once you have arrived at the camp, quickly clear out the group of enemies inhabiting it. To free Biscuit from the giant cage at the center of camp, you will need the Alohomora level 1 spell. The magical ability is unlocked through The Man Behind the Moons quest, which has you returning Demiguise statues to the Hogwarts caretaker.
After you have opened the locked cage, cast the Disillusionment spell to turn invisible. Even though the animals have scattered across the area, they will no longer run away from you when approaching. Next, use Revelio to reveal which mooncalf is Biscuit, and then cast Levioso on the creature to freeze it in place. With the white female mooncalf subdued, you can quickly rescue it with the Nab-Sack spell.
To get the animal-taming ability, you must first complete The Elf, The Nab-Sack, And the Loom main quest in Hogwarts Room of Requirement. If Biscuit manages to break from your Nab-Sack, be ready to send out another Levioso to freeze it so that you can finish the rescue. With the mooncalf saved, head back to Garnuff in Hogsmeade to complete the quest.
For more information on Hogwarts Legacy, check out Hogwarts Legacy Herodiana Puzzle 3 Solution & Guide here on Pro Game Guides.