Magic is one of the best parts of Hogwarts Legacy, allowing you to duel, unlock puzzles, and create wonders with your own personalized wand. You're sure to recognize most of these spells and learn some new ones as you go. They are all easily accessible from your slot menu, allowing you to switch spells as needed and perform multiple consecutively. And don't worry if you're frustrated with your limited slot space; you can unlock more. Here's everything you need to know about equipping spells.
How to unlock and equip spells in Hogwarts Legacy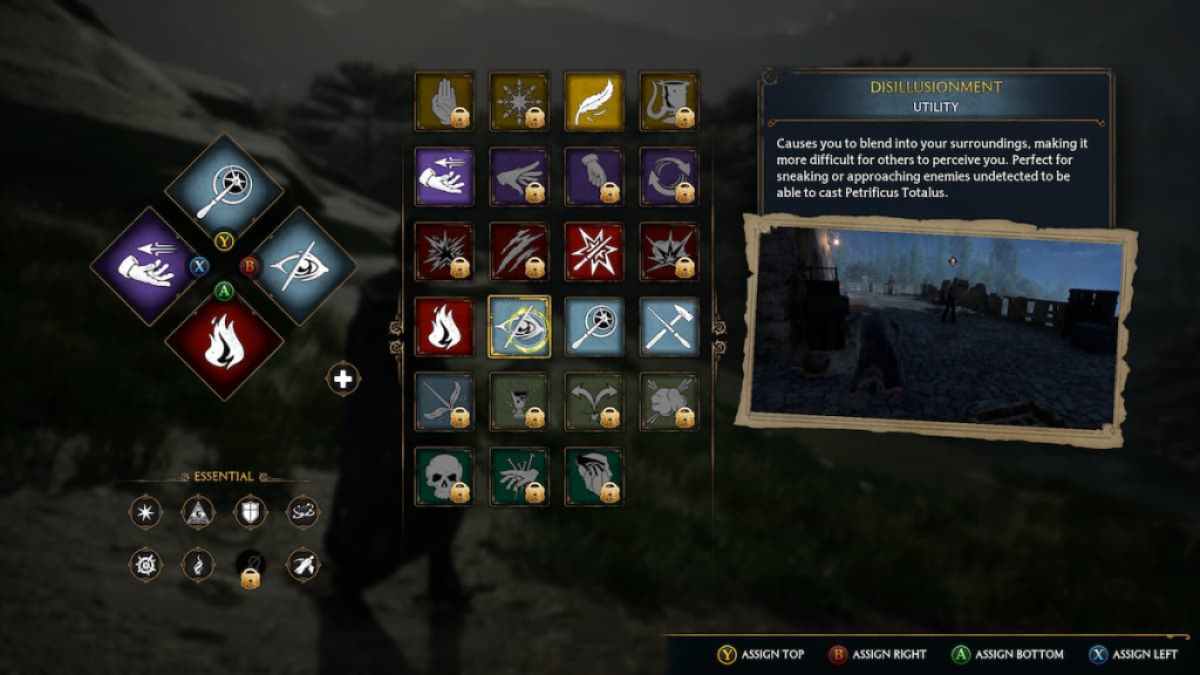 You'll notice the diamonds at the bottom right of your screen at all times, indicating what spells you currently have slotted. These are the spells that you can use by pressing RT and then the corresponding buttons: X, Y, B, A, or Triangle, Square, Circle, X. However, you have plenty more spells that you learn available to you which you can equip to one of these slots whenever you need it.
By pressing right on the D-pad, you will open your complete Spell inventory. This will show you all the spells you have locked and unlocked. To reassign one of your slots, hover over one and press the corresponding button you'd like to equip it to. Now you can exit the menu and see that the new spell is available in your slots.
At the beginning of the game, you can only have four spells slotted at a time, but you can expand your spell slots as you get further in the game, allowing for up to eight or more spells at a time organized in spell sets.
How to get more spell slots in Hogwarts Legacy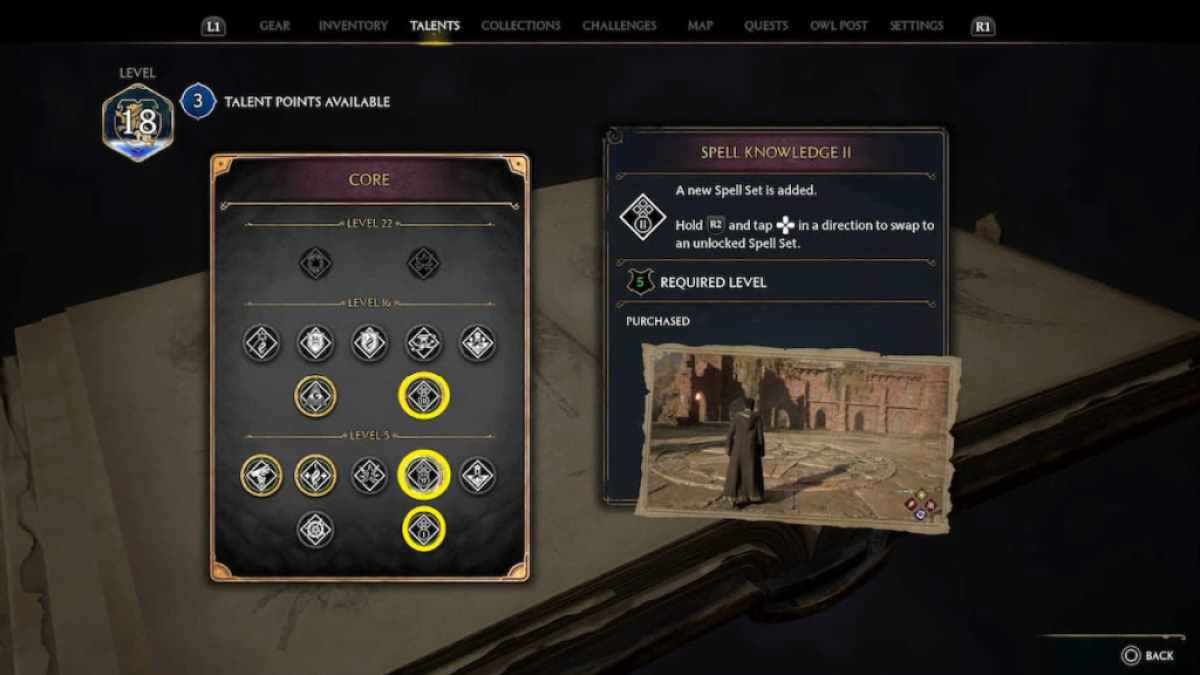 To get more spells slots, you'll first need to unlock the Talents menu. You'll need to progress through the main story far enough to achieve this. The Talents menu allows you to earn talents points as you level up and spend those points on special upgrades and new abilities. There is a Talent branch specifically for upgrading your basic character attacks and abilities, such as dodging, ancient magic, and spell slots. This is all under the Core branch.
In this Core branch, you can unlock more spell sets by using your Talent Points to purchase the Spell Knowledge. They each open up four more spell slots for you to equip spells into. They cost a Talent Point each but are extremely convenient, so you don't have to reassign spells so often. You can upgrade the first two Spell Knowledges are level five, but then you must wait till you're above level 16 to get the last. All you have to do is press RT and then the appropriate direction on your D-pad to switch through spell sets. This essentially means you can have sixteen different spells equipped at one time with four total spell sets.
Looking for more Pro Game Guides Hogwarts Legacy content? Check out our guides on All Moth to the Frame picture locations in Hogwarts Legacy or How to access the Dark Arts Battle Arena in Hogwarts Legacy!