In Hogwarts Legacy, there is a place where you can face off against the darkest of dark wizards within the Wizarding World. That place is called the Dark Arts Battle Arena, and it has that name for a good reason. You are given full access to all three Unforgivable Spells right from the start and can use them as you see fit. If slinging the Dark Arts interests you, here's how you access the arena.
Where to find the Dark Arts Battle Arena in Hogwarts Legacy
The Dark Arts Battle Arena is found surprisingly close to Hogwarts Castle. In fact, it's so close that you might even stumble past it early in the game without even realizing it. To reach the entrance, go directly north of Hogwarts Castle and enter the forboding Forbidden Forest. You're looking for an ominously placed statue between a valley of rocks. This statue is the entrance, not deep within the forest itself.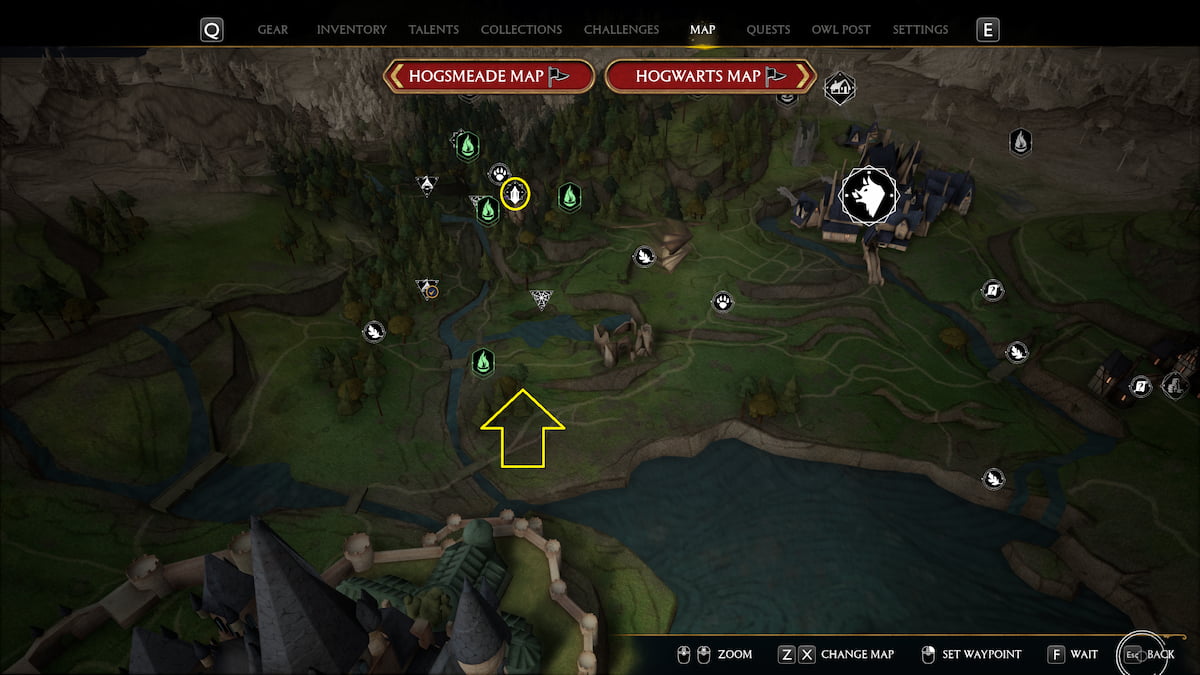 Before the statue lets you enter, you'll need to complete the entrance test it offers. There are several strange urns located around the general area of the statue. Destroy all of these urns, and the statue will light up and open the way for you.
Why Can't I Access the Dark Arts Battle Arena in Hogwarts Legacy?
If you've reached this location but can't seem to get access or it isn't even there for you, it is because the Dark Arts Battle Arena is available only to those that purchased the Digital Deluxe edition of the game. While this is no doubt a bummer, there are other battle arenas that you can access. This is the only one that is not available.
For more quality guides and information on Hogwarts Legacy, take a look at the Best Talents to learn first in Hogwarts Legacy right here on Pro Game Guides.