The hidden library fireplace chest in Hogwarts Legacy can only be opened with a particular spell. Here is everything you need to know to solve the burning flame puzzle and what is actually behind the secret bookshelf hideout.
How to access the fireplace chest in Hogwarts Legacy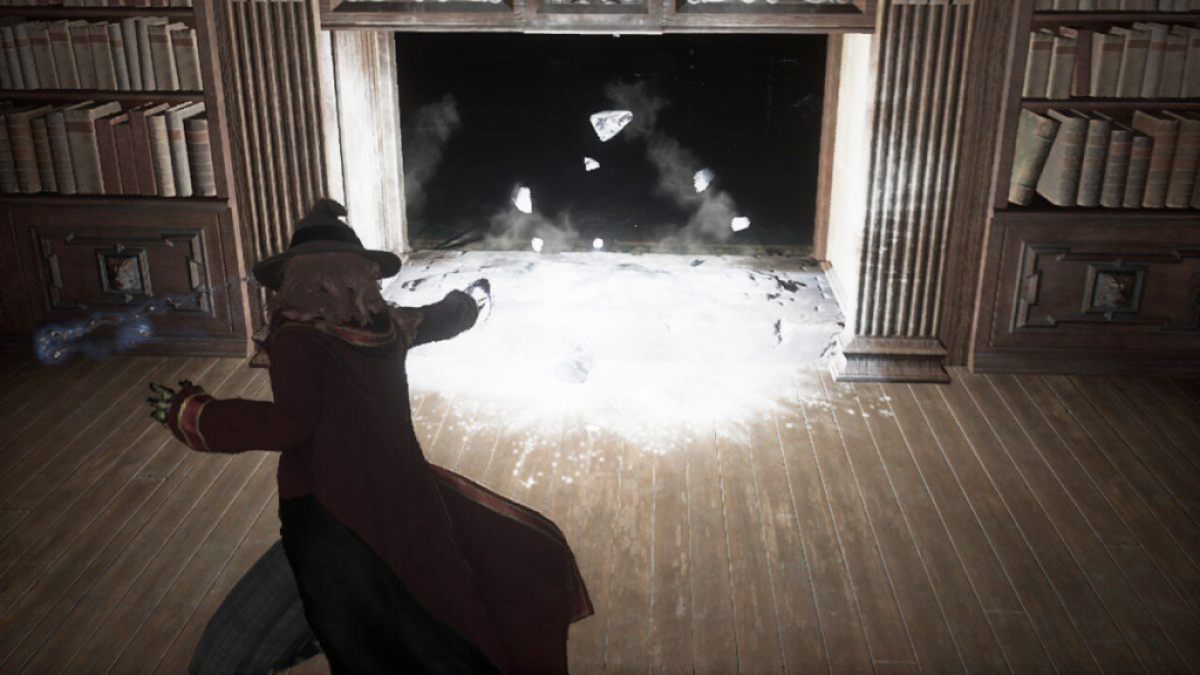 To get the chest behind the library fireplace you need to use the Glacius spell. The frosty magical attack first becomes unlocked after completing the Madam Kogawa Assignment I quest. The special mission has you popping balloons while flying over the Quidditch pitch and Hogsmeade station on your broomstick. After completing the assignment, Kogawa will teach you the ice-based spell in her room.
Related: Where to get Fwoopers and Fwooper Feathers in Hogwarts Legacy
Now that the Hogwarts Legacy spell is unlocked point your wand at the library fireplace and cast Glacius. The explosion of ice will automatically put the flame out, giving you access to the secret room. Simply walk forward into the furnace, and your character will duck to enter the secret corridor tucked behind the library bookshelf. Inside of fireplace, you will find a single chest that will give you a cosmetic item.
Make sure to aim your wand directly at the fire itself, as the area of effect ice spell will not work if it hits the top of the fireplace. Once you've opened the chest, you can leave the secret hideout as there isn't anything else left to discover in the hidden room. Although the reward for solving the fireplace puzzle isn't massive, many players will be relieved to finally access the hidden treasure, as it is inaccessible for most of the first half of the game.
For more information on Hogwarts Legacy, check out All Daedalian Key locations in Hogwarts Legacy here on Pro Game Guides.