The Room of Requirement in the Harry Potter series is one of the most magnificent places, because it can become almost any place you need. Hogwarts Legacy includes the Room of Requirement as a home base of sorts for your character. While you are being ushered to it by Professor Weasley, there are several chests that you'll have the ability to collect, including one you are lead to by a Golden Snitch. You will only have a chance to get these once, so nab them while you can. Here's how to collect all of the chests during The Room of Requirement Quest in Hogwarts Legacy.
How to get all chests during The Room of Requirement Quest in Hogwarts Legacy
There are two chests available to you as you progress through this quest. The Room of Requirement will permanently change, and you will be unable to collect these chests after you are finished.
How to get the First Chest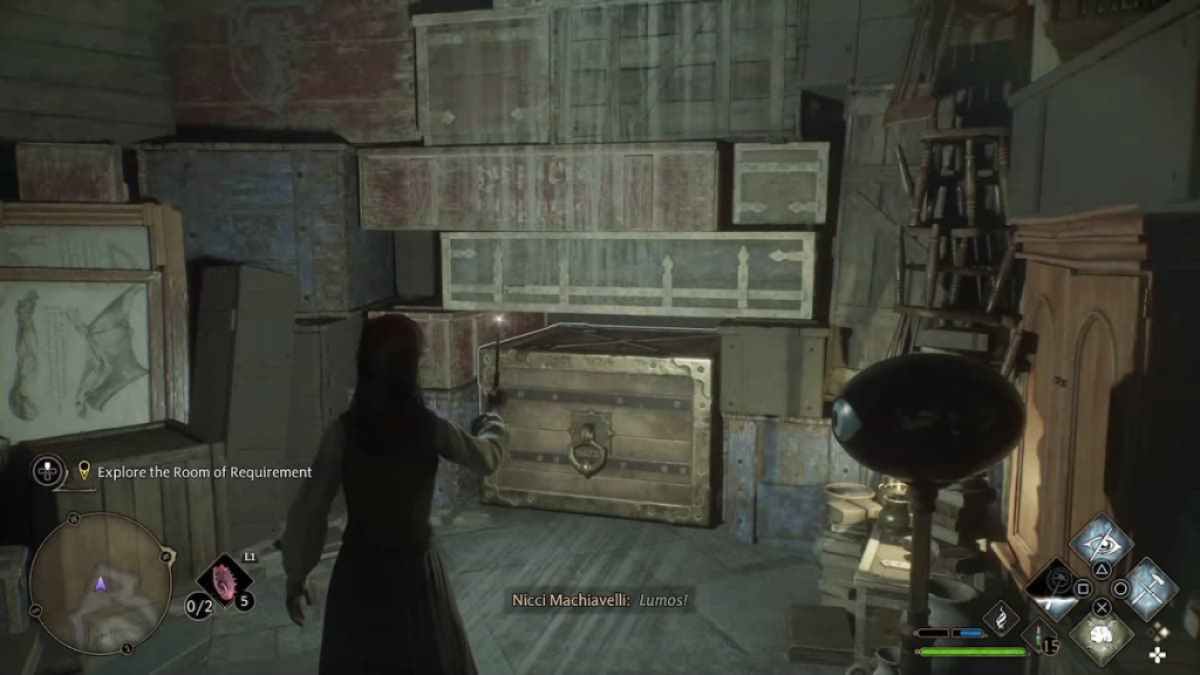 Shortly after you split from Professor Weasley in the storage closet version of the Room of Requirement, you'll find another pile of chairs you'll need to clear with Evanesco, a little further along the path from these stairs will be a pile of trunks on your left, with a movable one at the bottom. Cast Accio on the trunk to pull it out slightly, then climb on top and jump on top of the larger trunk pile. The chest will be up above. You can then get back down onto the path using the slide on your right.
How to get the Golden Snitch Chest
Keep following the path until you reach a floating harp and another pile of chairs. After clearing them with Evanesco, your character should spot a Golden Snitch, and a painting nearby will quip at you about it. It will fly toward another puzzle.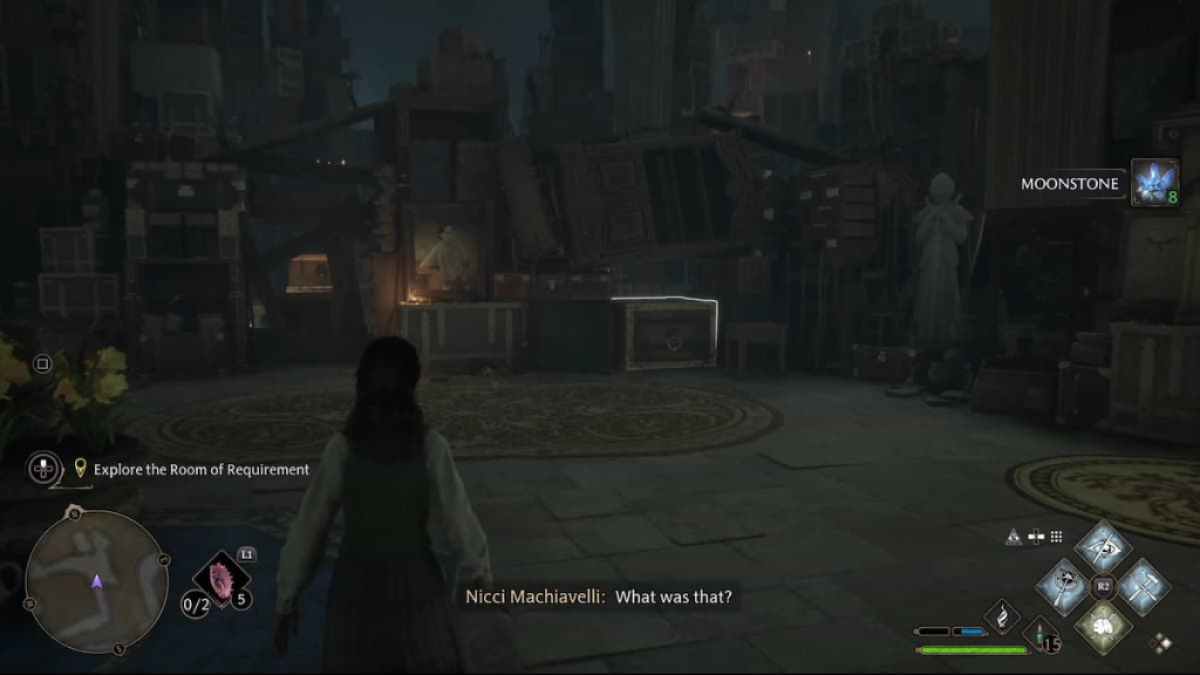 What you'll need to do here is use Accio to pull on the highlighted trunk on your right. Enter through the gap that it leaves then look to your left. Pull this trunk towards the broken wood between you. Then exit back to the path where you saw the Snitch.
You should now be able to clearly see a trunk with a chest on top through some broken wood to the left of the first trunk you pulled. Pull the trunk and the chest toward you with Accio, and interact with it to collect the chest.
Shortly after this you'll unlock the full Room of Requirement in Hogwarts Legacy. For more guides on that, check out Best ways to get Moonstone fast in Hogwarts Legacy or Can you automatically feed and brush pets in Hogwarts Legacy? here at Pro Game Guides.