In Hogwarts Legacy, you will come across various creatures and not all of them will be friendly. Among them, you will find Trolls who are scattered around the map. Hunting Trolls is not as easy as it may sound, but if you're looking to bag some, they can be found in different Troll Lairs. Here is where you can find Trolls in Hogwarts Legacy.
Troll Locations in Hogwarts Legacy
Trolls can be found in the below mentioned areas across the map in Hogwarts Legacy. Check the images below to find different Troll Lairs. These Lairs will be marked with a cave symbol.
Forbidden Forest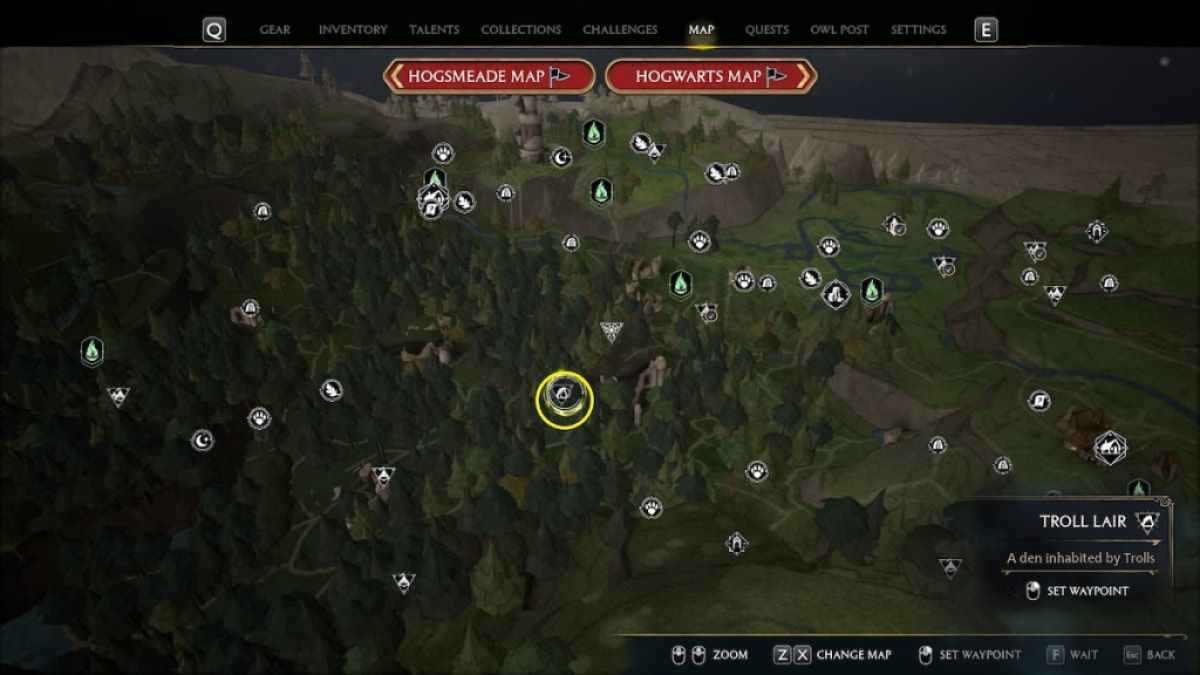 Feldcroft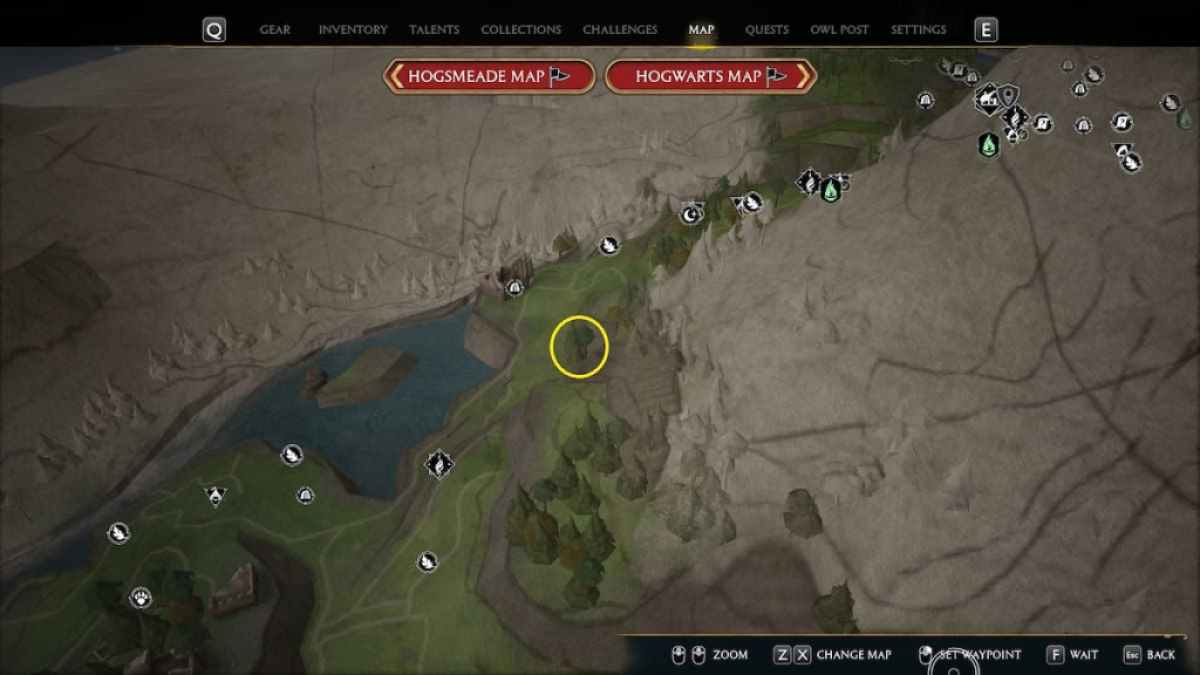 Clagmar Post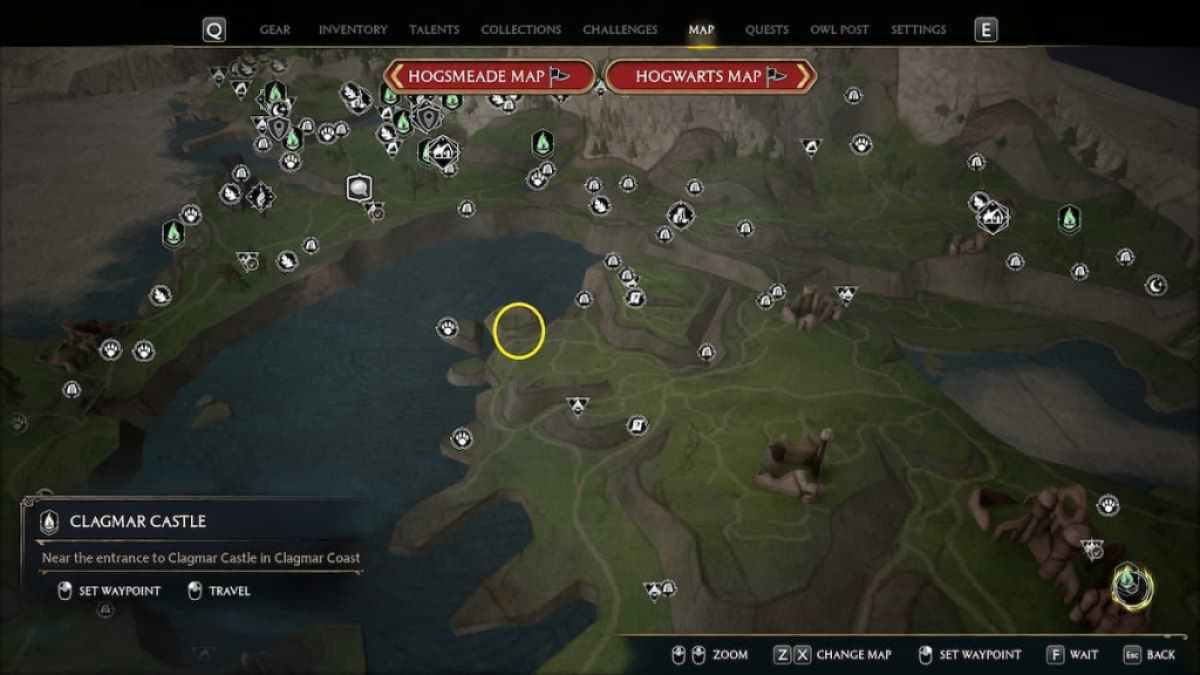 Marunweem Lake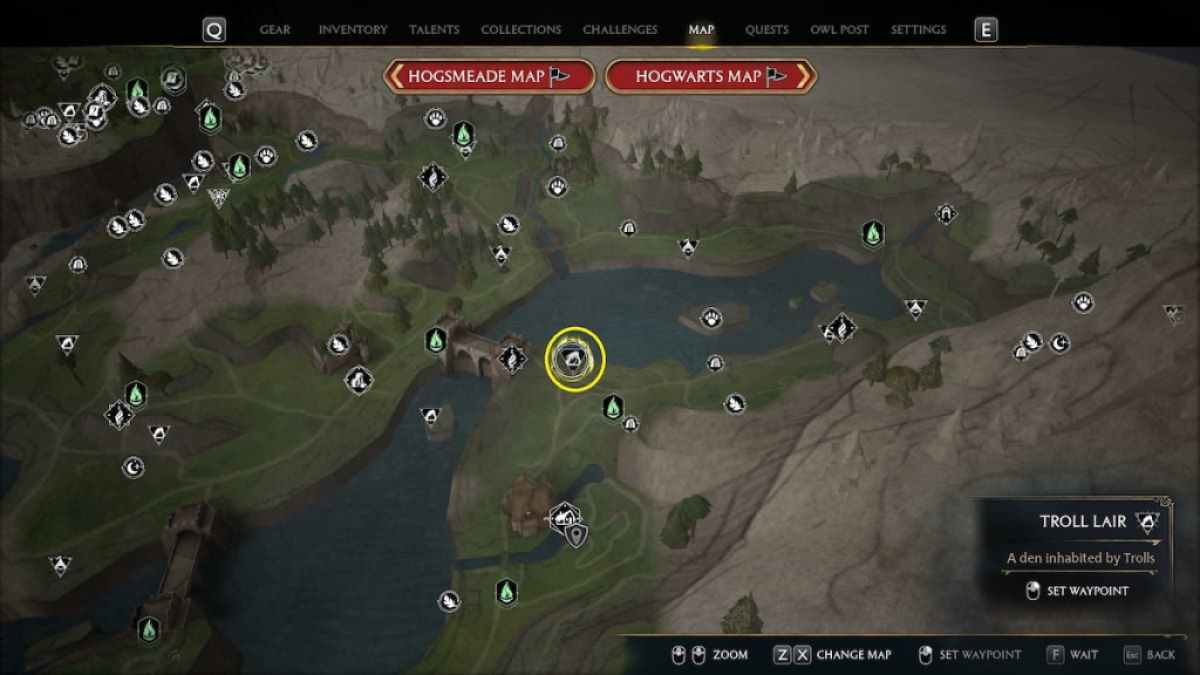 Manor Cape
Poidsear Coast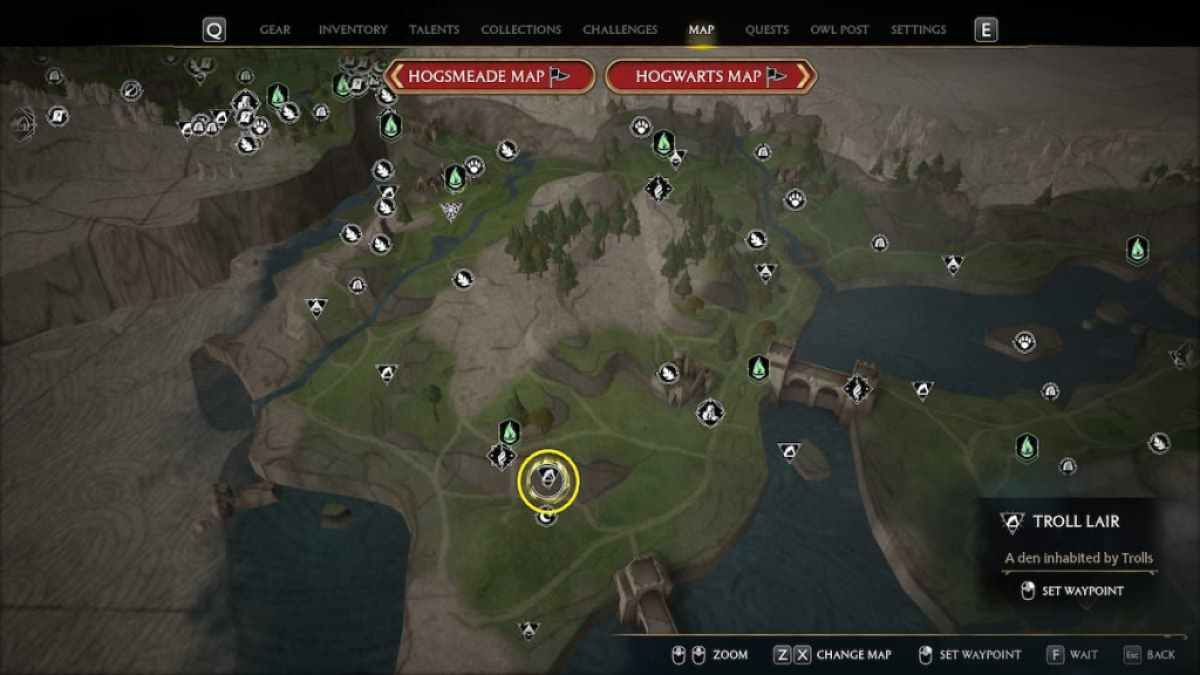 When you find Trolls, you can complete the different Dueling Feats that involve fulfilling a challenge to defeat these creatures. Once you defeat them in the specified way, you win the Dueling Feat. A green tick will appear which indicates completion. One of the Dueling Feat will ask you to flip a Troll's club into its face. To do this, you need to use Flipendo.
Related: How to interrupt a charging Mongrel in Hogwarts Legacy (Dueling Feat)
The Trolls have two signature attacks: one in which they throw a big rock at you, and the other one where they charge in and swing their club. During the second attack, let them attack you. Dodge it and wait until the Troll hits its club on the ground with both hands. That's when you use the spell to flip a Troll's club into its face.
There is another Dueling Feat where you need to hit a Troll with its own boulder. To do this, you need to first use Protego to block the Troll's boulder throw. After this use, Ancient Magic Throw to hit the creature with its own boulder.
Troll Bogeys are an important ingredient for crafting potions and to complete Professor Onai's Assignments. Once you defeat these Trolls in battle, they will drop Troll Bogeys. An easier way of getting Troll Bogeys is to buy them from J. Pippins Potions in Hogsmeade for 100 Galleons.
To find more on Hogwarts check out, Where is Ravenclaw Tower & Common Room in Hogwarts Legacy? on Pro Game Guides.