Just because Honkai Star Rail isn't an Open World game doesn't mean there aren't plenty of Treasure Chests scattered around for you to find. There are 11 Basic Treasure Chests sprinkled around Central Starskiff Haven on the Xianzhou Luofu.
While Basic Treasure chests may not seem to hold much, collecting all of these Treasure Chests will award you a total of 55 Stellar Jade. If you can't find them all, we have a handy map here that can point them all out.
Where to find all Central Starskiff Haven Treasure Chest Locations in HSR
Unlike the Administrative District, you'll be able to find all of these chests once you've finished the Main Story in this section of the map, after finding Tingyun with Diting and proceeding on to the Stargazer Navalia. This clears away the guards blocking the Commercial Street, who jokingly tell you "Let's explore the area ahead of us..." that I heard in a squeaky Paimon voice.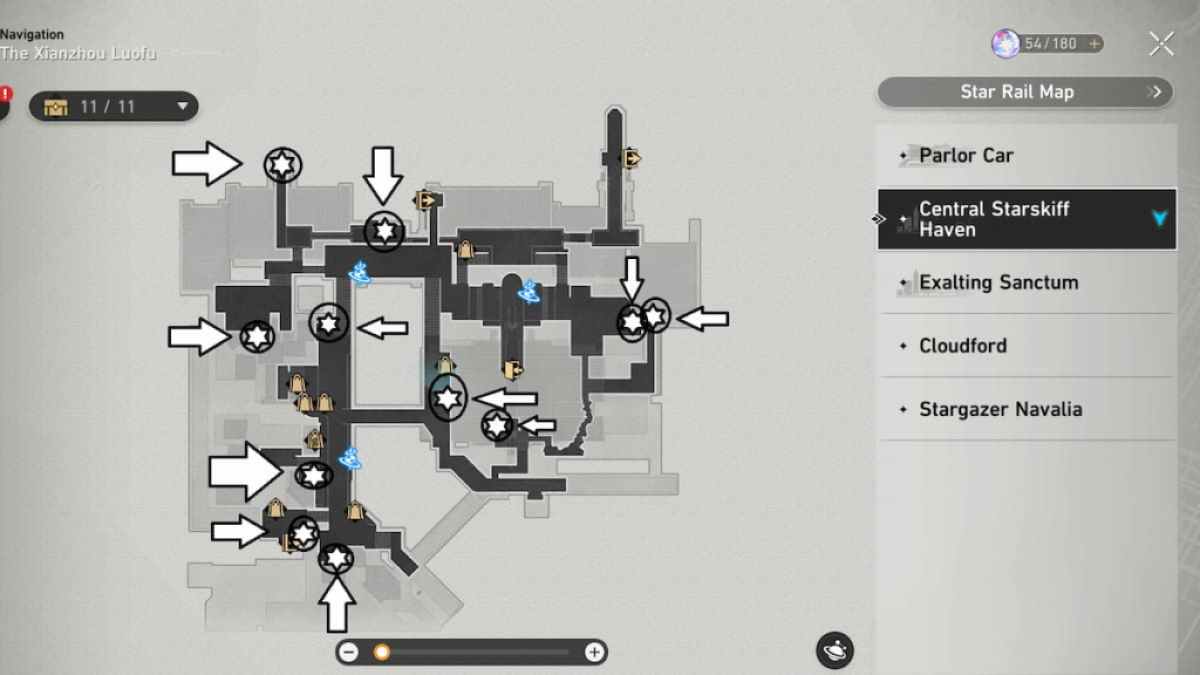 All of the Treasure chests are in plain sight and shouldn't give you too much difficulty. If you are having difficulty finding a treasure chest in a particular location, keep in mind that the box may be next to a stack of cardboard boxes, and this can cause the Treasure chest to blend in to the environment.
Looking for more Basic Treasure Chests around Honkai: Star Rail? Check out Honkai Star Rail – All Everwinter Hill Treasure Chest Locations or Honkai Star Rail – All Backwater Pass Treasure Chest Locations or Honkai Star Rail – All Base Zone Treasure Chest Locations here at Pro Game Guides!