If you're looking to grind your Trailblaze Level to 40 as fast as possible, one thing you can do is help text Master Gongshu's Luminflux Pyxis security lasers (again). This is a side quest that runs for three days like the one with the mine carts, but one the game doesn't explicitly mention you can do.
I've played through it twice on two accounts and it never gets easier. So, here I am with all the solutions—you're welcome!
All Luminflux Pyxis Solutions
Xianzhou Luofu Upgraded Laser Puzzle Guide – Honkai Star Rail
We have all the solutions below but if you'd still like to solve it yourself, I can give you a couple of tips:
Always look at the map as a whole. Never hyperfixate on one area, as the laser should sometimes point at a transmitter on the other side.
Walk. Map your lasers' pathways by walking from one transmitter to another until you can make sure that it'll hit all its targets.
Check for targets that can only be hit by a specific transmitter. Point them towards it. This way, you'll know which transmitters not to touch when mapping your solution.
If these helped you solve the puzzles on your own, great work! But if you don't want to waste precious minutes like me, that's okay too. Here are the upgraded Luminflux Pyxis solutions for all three days.
Related: All Omniscient Inquiry of Arcana puzzle solutions in Honkai Star Rail
Part 1 solutions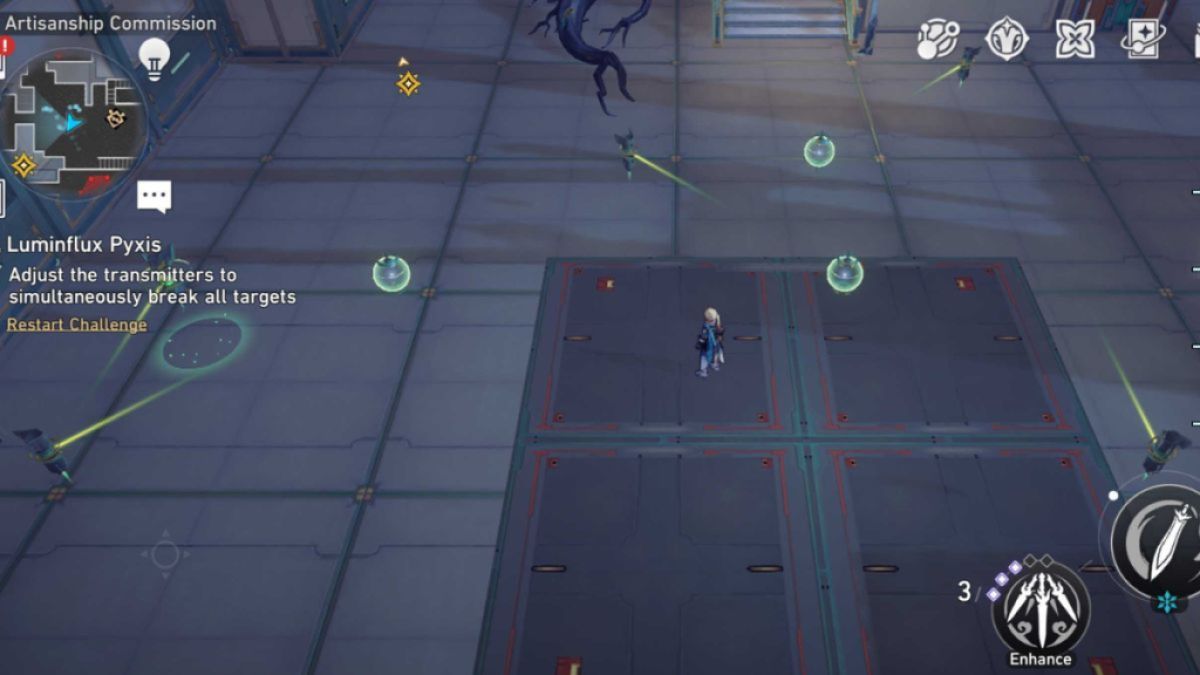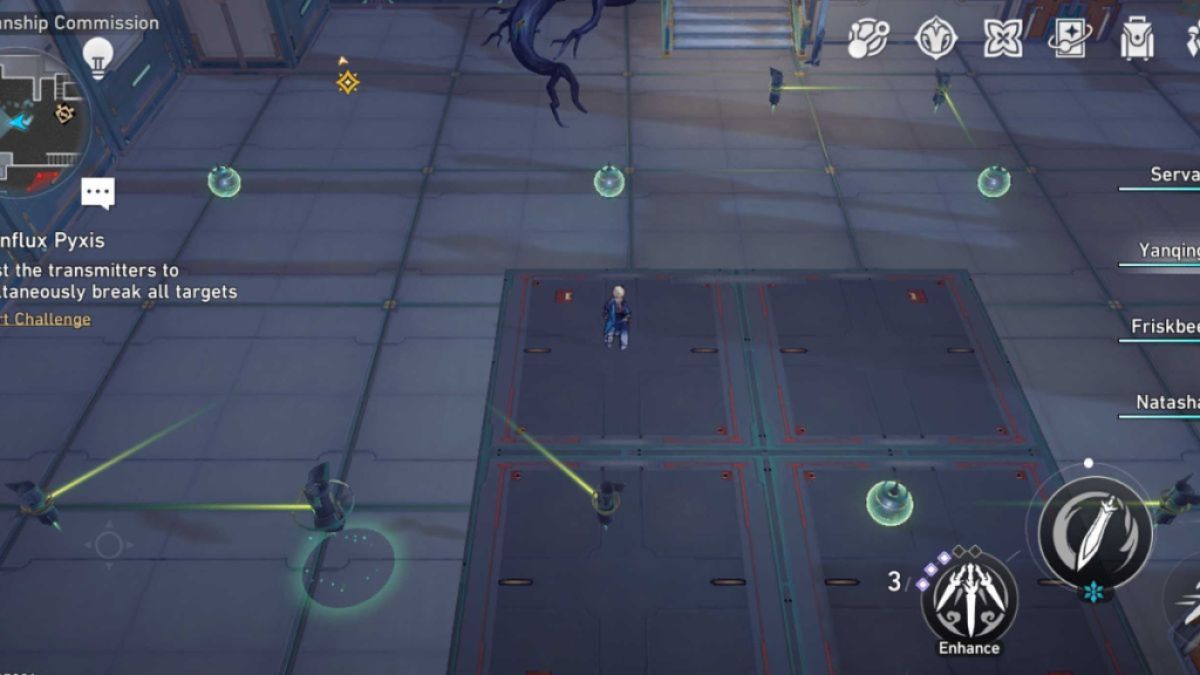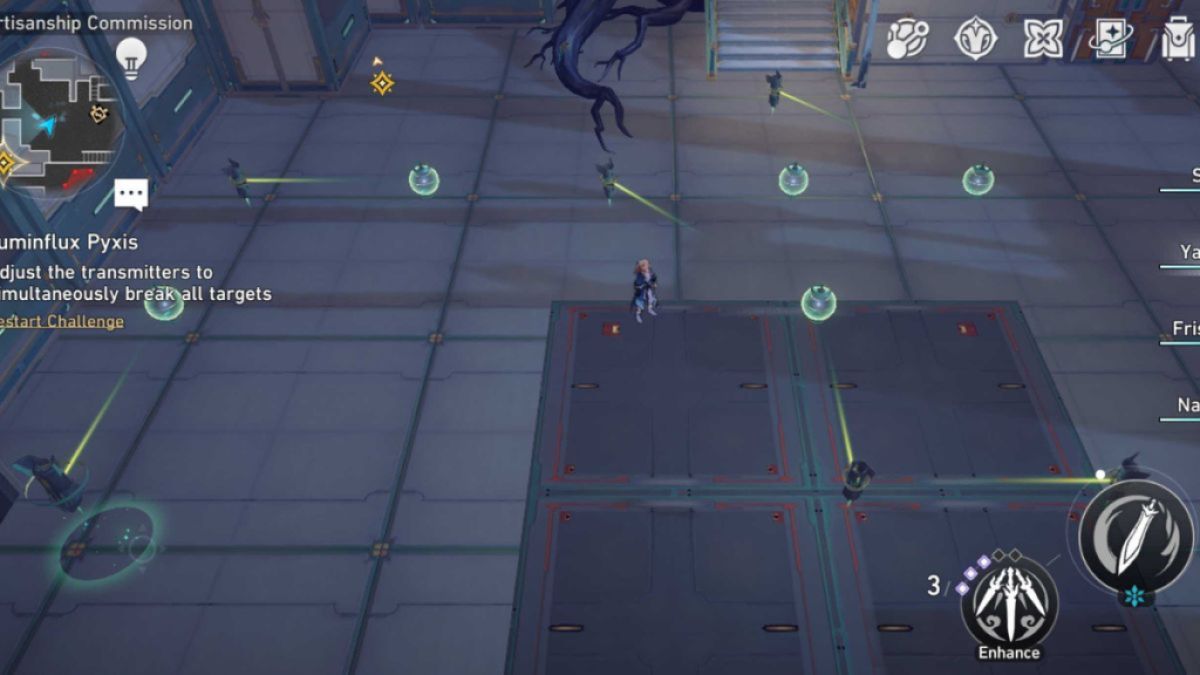 Part 2 solutions
Part 3 solutions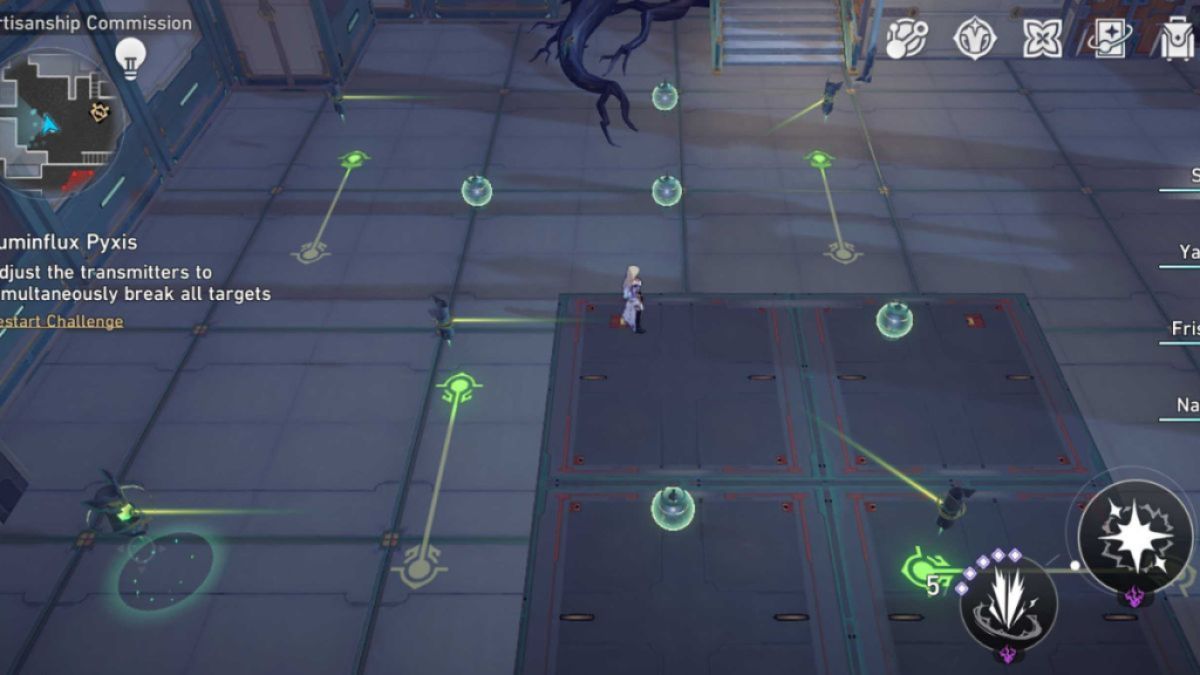 All puzzles reward you with a Bountiful or Precious Chests containing four-star Relics. Use them for now. You shouldn't be farming for Relics until you reach Trailblaze Level 40 anyway, which is when Calyxes begin to drop five-star pieces.
For more help with Honkai: Star Rail, take a look at Honkai Star Rail Trial of the Equilibrium, Part Four Guide and Honkai Star Rail Best Himeko Build – Light Cones, Relics, & More! here at Pro Game Guides.